Gamecock Men's Basketball Begins 2016 8K In 8 Days Campaign
July 7, 2016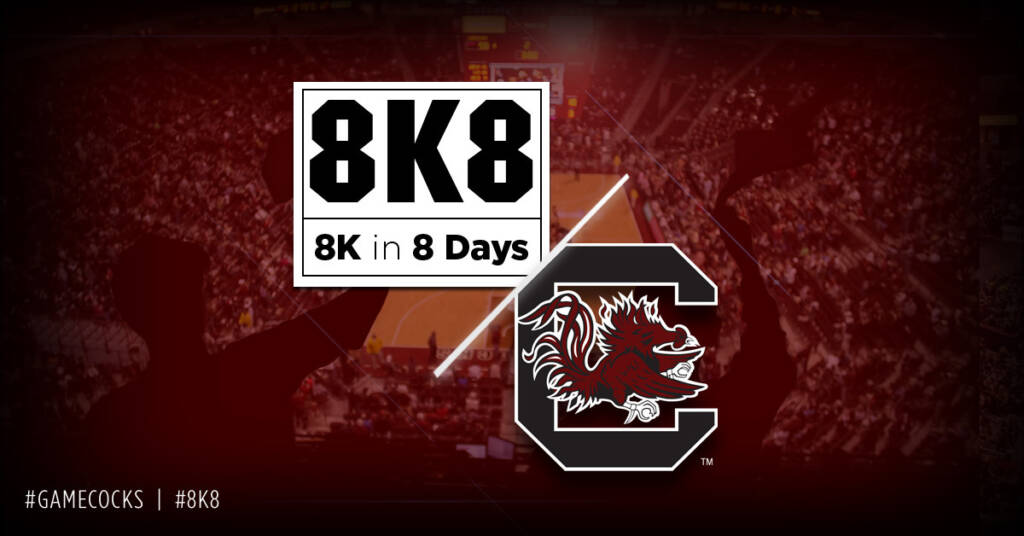 Photo Gallery – Event With City of Columbia |

Photo Gallery – Dorn VA Medical Center Visit
COLUMBIA, S.C. – The South Carolina men's basketball team began the 2016 "8K In 8 Days" campaign on Wednesday evening, hosting campers from the City of Columbia at Colonial Life Arena for a 90-minute basketball skills event, before visiting veterans and their families at the Dorn VA Medical Center in Columbia on Thursday morning. The campaign, which continues through July 13, aims to reach 8,000 fans in the greater Columbia community and the State of South Carolina with community outreach over the course of eight days.
Wednesday night saw 100 campers from City of Columbia parks visit Colonial Life Arena for an action-packed basketball skills event. Gamecock basketball team members were stationed around the court, teaching the campers fundamentals of basketball such as dribbling, shooting and rebounding, and there was also a station for stretching. After a group photo and a question and answer session, the campers were able to get autographs from the Gamecocks.
"It means a lot [to be able to spend time with the campers]," senior guard Justin McKie said of Wednesday night's event. "Being from Columbia, and being able to work with the kids and seeing the smiles on their faces and how happy they are, and just remembering when I was their age and was able to come around college athletes, it gives me a good feeling to be able to give back to the community along with the rest of my teammates."
Will Kramer from the City of Columbia echoed those thoughts. "We tell our kids the sky is the limit with what they want to do and as long as they work hard they can potentially get to [the college basketball stage]."
The anticipation of the event saw the campers in awe as they unloaded the City of Columbia transportation bus and entered Colonial Life Arena.
"There has certainly been an excitement," Kramer said of the event. "You could tell when [the kids] stepped off the bus they were really loud coming into the arena and excited to see it. There were lots of 'ohs and ahs' when they saw the court and everything about [the event]."
The "8K in 8 Days" campaign continued on Tuesday when team members visited the Dorn VA Medical Center in downtown Columbia. The group visited various waiting areas around the Center thanking veterans for their service and handing out Gamecock hats. The group split into pairs and concluded the event by visiting veterans in their rooms in different parts of the hospital.
"When the men and women see the community come out to support them, it really makes them feel as though they are revered for their services to our country," Tammy Finney, Chief of Voluntary Services at the Dorn VA Medical Center said. "A lot of times we never know when they are walking through this door what they are going through, but to see that someone took out their time to come and just to say 'thank you,' which some men and women have never heard those two words, and to see these young people to come out and to say that, not only to say that but to show it by providing them with a smile and a handshake, it really means a lot to them, because it shows that the community supports them and remembers their service that they provided."
Continue to visit GamecocksOnline.com throughout the "8K In 8 Days" campaign for updates.