Scholarship Lounges Repurposed, Closing in 2020
In an effort to better serve its fans while improving the quality of their game day experience, South Carolina Athletics recently announced that its two Scholarship Lounges inside Williams-Brice Stadium will be taken out of service after the 2019 football season as part of the $22.5 stadium renovation project.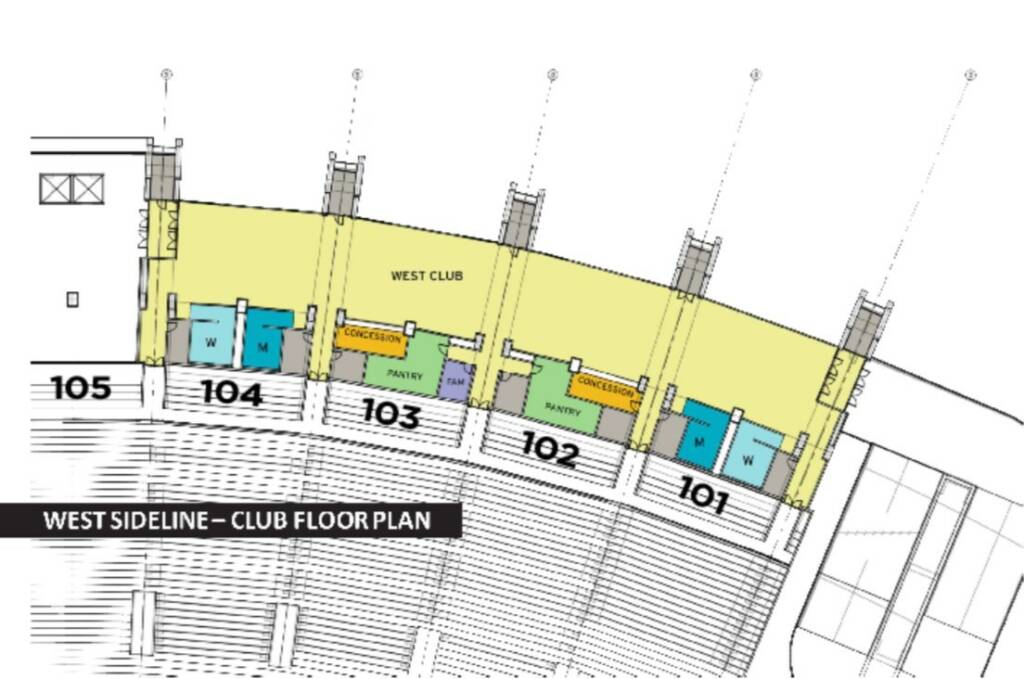 The lounge on the 100 level on the west side of Williams-Brice Stadium has been used since 1972, while the lounge on the east side of the stadium was introduced in 1982. Since then, the Gamecock Club's growth has outpaced the space's capacity.
More than 5,400 Gamecock Club members currently have access to those lounges, which were designed to accommodate 450-500 people each. With each member able to bring up to four guests with them, that meant more than 21,000 people had access to those spaces.
In light of the capacity issues, the Gamecock Club Board of Directors voted two years ago to remove the Scholarship Lounges from the Gamecock Club's benefits chart because it was a benefit that was increasingly difficult to fulfill.
"Between the fire code, safety issues and listening to feedback from other Gamecock Club members, our board saw this problem coming years ago.  Even if we allowed only one pass per Gamecock Club member, it would still be too many people for this space," said Patrick McFarland, Executive Director of the Gamecock Club. "We looked hard into finding another space, but ultimately it wasn't practical to provide this kind of benefit to over 5,000 donors."
While change can be difficult, feedback from fans about the need for improvement in these areas was one of several factors in taking the lounges offline.
"We survey our members every year," added Steve Eigenbrot, Senior Associate Athletics Director. "The shortcomings of the the Scholarship Lounges have long been lamented by our members. This 2020 project aids to make better use of this space and will create a better game day experience."
Starting in 2020, only those patrons with tickets for the 100 and 400 levels will be granted access to the 100 or 400 level concourse and lounge area.  The Gamecock Club does anticipate a limited number of season passes available for purchase for access to the renovated club levels in 2020 and beyond.  More details on those passes will be forthcoming closer to the 2020 season.