Softball Seniors Motivated to Keep Going
Despite reaching the postseason every year of their career, South Carolina softball's veterans aren't just happy to be there. The Gamecocks will make their seventh consecutive NCAA Tournament appearance beginning Friday at noon in Tallahassee, Fla., and after reaching the Super Regional last season, South Carolina is hungry to take that next step, even if that means playing on the road at the home of the defending national champions.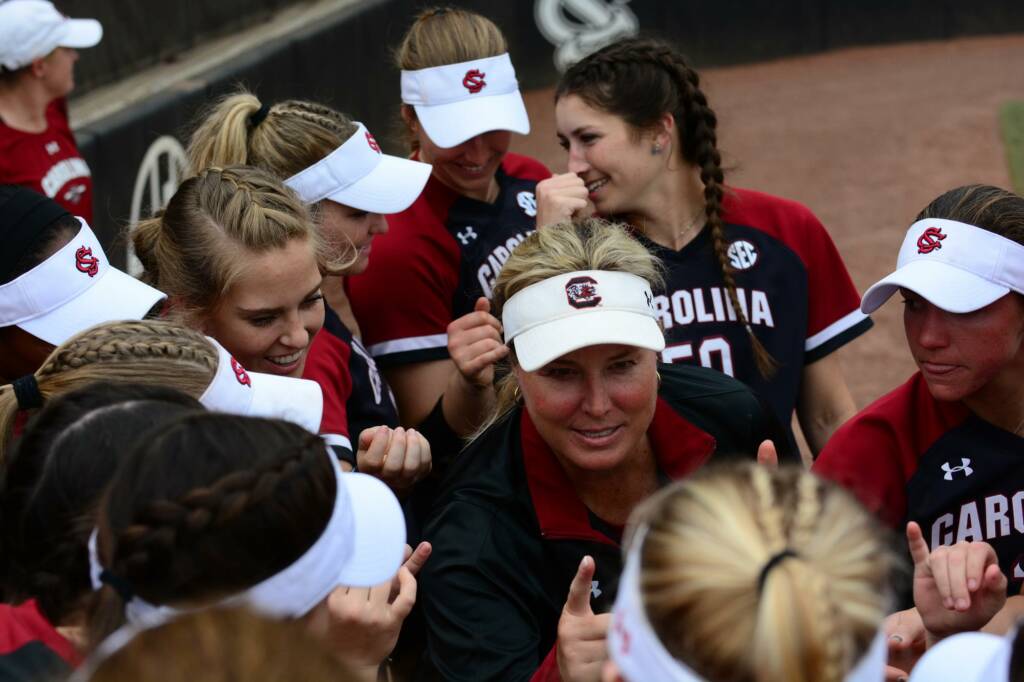 "The game doesn't know who is supposed to win, so I don't want our team wondering about who is in the other dugout," said head coach Beverly Smith. "Just play the game."
"Mentally, I'm ready," said senior pitcher Dixie Raley. "I feel the best that I have all season. The best is in front of us, so I'm ready. Any time you play a season in the SEC, you're ready for anything in the postseason because we're playing the best every weekend."
"We're more than prepared," added senior outfielder Kennedy Clark. "Playing in the SEC prepares you for anything in the postseason. We're ready."
South Carolina has posted a 36-17 record in 2019. After a strong start to the second half of the season which saw the Gamecocks win two out of three at home against then No. 4 Alabama, and following that up by taking two out of three at then No. 12 Auburn, South Carolina gave up go-ahead runs late in series losses to Georgia and Missouri, and then allowed Florida to score four in the seventh inning in a 6-5 opening round loss at the SEC Tournament. While disappointed, Smith doesn't expect any kind of "hangover" from those losses to carry into the postseason.
"I think our team is motivated," Smith said. "Certainly, (Florida) was a disappointing loss. We certainly wanted to have a better showing there, but our team is motivated. We're happy to be going to Tallahassee. It's a new start for us. I think a lot can happen here."
"We're confident. We know what we can do," Clark said. "We just have to show everybody that we won't quit."
"With all the success we've had in the season so far, we know what we're capable of," Raley said.
"It was nice hosting last year, but we're used to being on the road and we've done well on the road. We'll be prepared."
"It's about what's in front of us with the next game."
– Dixie  Raley
Playing in Tallahassee is nothing new for the Gamecocks as they played in NCAA Regionals there in 2014, 2015, and 2016, which also included matchups with Friday's first round opponent, South Florida. While winning on the road is difficult, familiarity gives South Carolina confidence.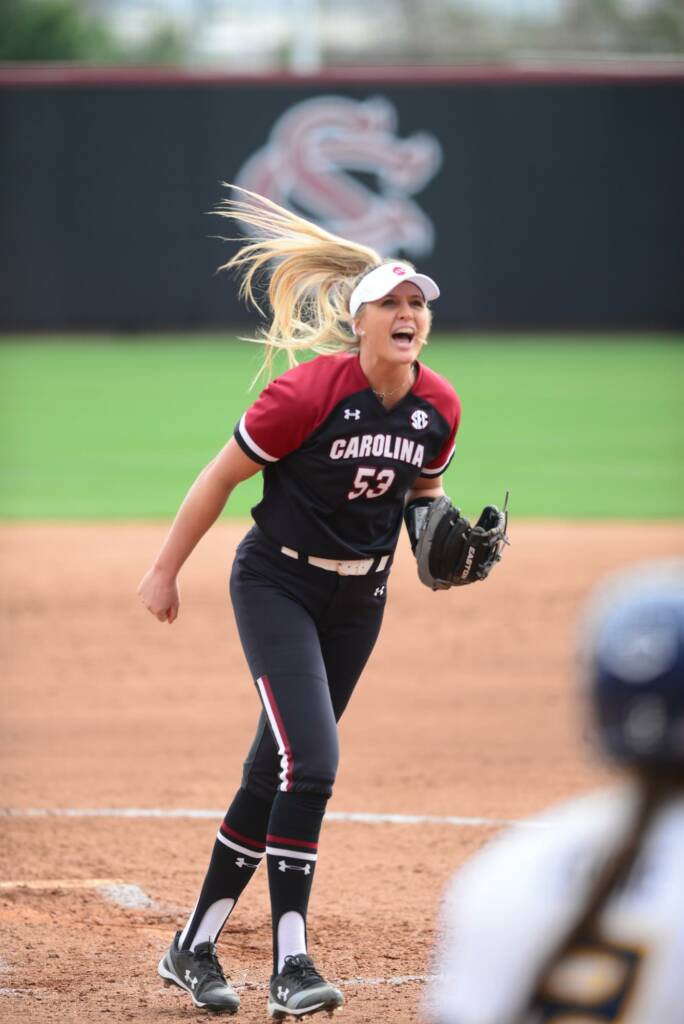 "It seems like a long time ago. It was my freshman year," Clark said of her previous trip to Tallahassee. "I know we are ready to redeem ourselves, and we have the opportunity to do that."
"The field is very nice. It plays a lot like ours at home," Smith said. "Our team is seasoned playing on the road. You want that home-field advantage because you have the fans behind you, but our kids joke all the time that we'll just pretend they're cheering for us.
"I think this will be the best team we've taken into Tallahassee; the most competitive team. I'm excited about that. I remember Tallahassee has that home field advantage. They have people yelling at you from the parking lot. Their crowds are full, and Florida State always has a strong team."
For the seniors, they try not to think that each game could be their last, but they're proud that their contributions have elevated the program.
"It's tough. You don't know which at bat is going to be your last," Clark said. "You have just have to play 100 percent on each pitch. That was my whole goal coming into South Carolina; to make an impact and to better the program. Every year we've gotten better, so I feel happy with my career here.
"We just have to make a run at this postseason. I have a good feeling about it."
"It's about what's in front of us with the next game," Raley said. "When I came here, I wanted to become the best pitcher that I could be. I've developed a lot of pitches, particularly my change-up. The goals are to compete in the SEC and play the best teams throughout. I've competed for a championship in the SEC, so I've done a lot that I wanted to do."
In addition to reaching the postseason for a program-record seventh consecutive season, the Gamecocks have broken the school record for home runs (74) in a season for the second straight year. Still, Smith knows her team hasn't peaked yet, and this is the best time of year to do just that.
"Everyone has to be a little bit better," Smith said. "I say that for all of our pitchers, and I say that from a defensive standpoint. I think we have the offense to attack opposing pitchers, but we have to be a step better in the postseason. I think we're primed and ready to do that. We've been bitten by the injury bug a little bit. I think we've got players almost back to full strength. It's that time of year where we have to bring our best game, or we'll be going home.
"I'm so proud of this team and this season. We've really had an outstanding season. The real judge is coming to work each day and really enjoying being around this team. I think the culture here is solid, and you've been able to see that in the consistency of us being able to return to the NCAA Tournament."
The Gamecocks begin play in the double elimination tournament Friday at noon against South Florida.