Business As Usual for Women's Tennis as Team Tries to Make History
South Carolina women's tennis has a chance to make more history this weekend, but the Gamecocks are trying to treat it like any other match. Coach Kevin Epley's Gamecocks play Duke on Friday in the quarterfinals of the 2019 NCAA Championships in Orlando, and South Carolina is looking for its first ever appearance in the national semifinals. Despite flying on a chartered jet on their current tournament leg, and fielding more interview requests and other obligations that come with a deep run in the postseason, the Gamecocks are playing it cool.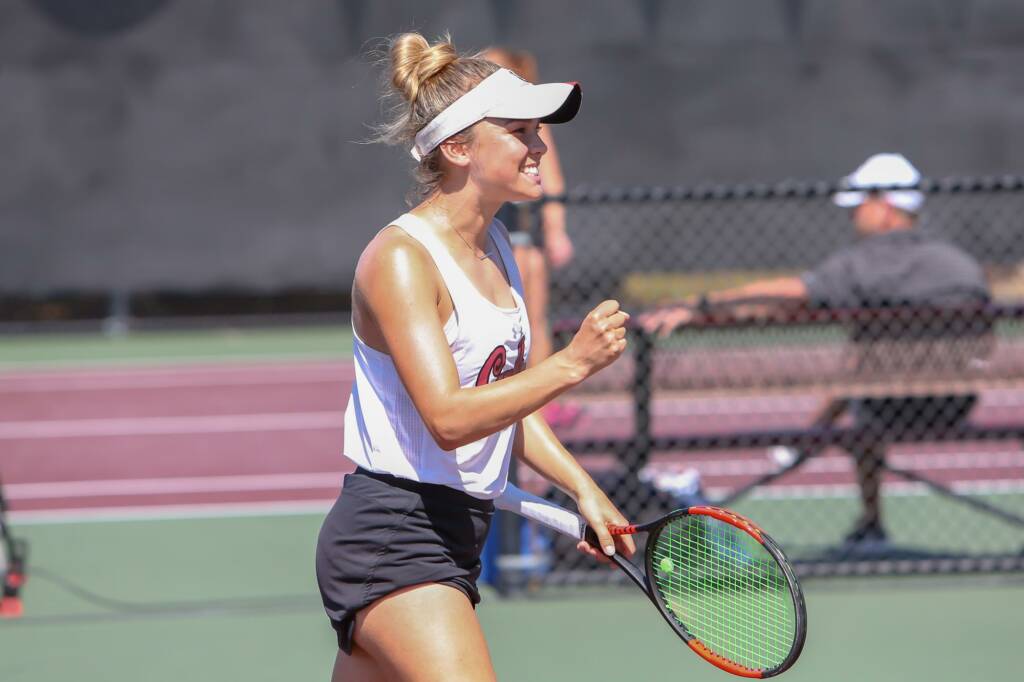 Paige  Cline
"We're really not thinking about it too much, and we really are thinking about taking it one match at a time," said senior Paige Cline. "Obviously our goal is to win and getting to the final four would just be one step closer to our final goal."
"When I first got here, we weren't ranked as high. We were starting to build a new culture," said senior Ingrid Martins. "Kevin (Epley) was building for the future, and as the years went by, he wasn't just recruiting girls with the most talent, but those who would work hard and would be willing to work as a team. This last year we're really seeing all the work that he did, and that we have done, pay off."
With that being said, it's hard not to think about what could come next.
"It can be hard not to think ahead because we haven't been here," said senior Rachel Rohrabacher. "Everyone around campus continues to talk about it. Random people texted me throughout this week and after we won the SECs (Tournament). We just have to focus on each other because we have the same goal. We take it match-by-match. That's been the motto all year."
"I think everybody is excited, and I don't think we look nervous," added Martins. "We've been enjoying practice and the day by day grind. We are really grateful to have this opportunity. We're one of eight teams left here. We're just working on the details and things that we can control."
"What makes this team so good is that we are very united as a team."
– Ingrid  Martins
South Carolina won nine matches against opponents ranked in the top 25 nationally this year, including four against top-10 foes, while posting a 23-3 record. The Gamecocks won the first SEC Tournament title in program history by knocking off No. 1 ranked, and previously undefeated Georgia in the championship match. While there was certainly cause for robust celebration in claiming that SEC Championship, in most of the team's other signature wins, the Gamecocks opted for a more subdued response to their success.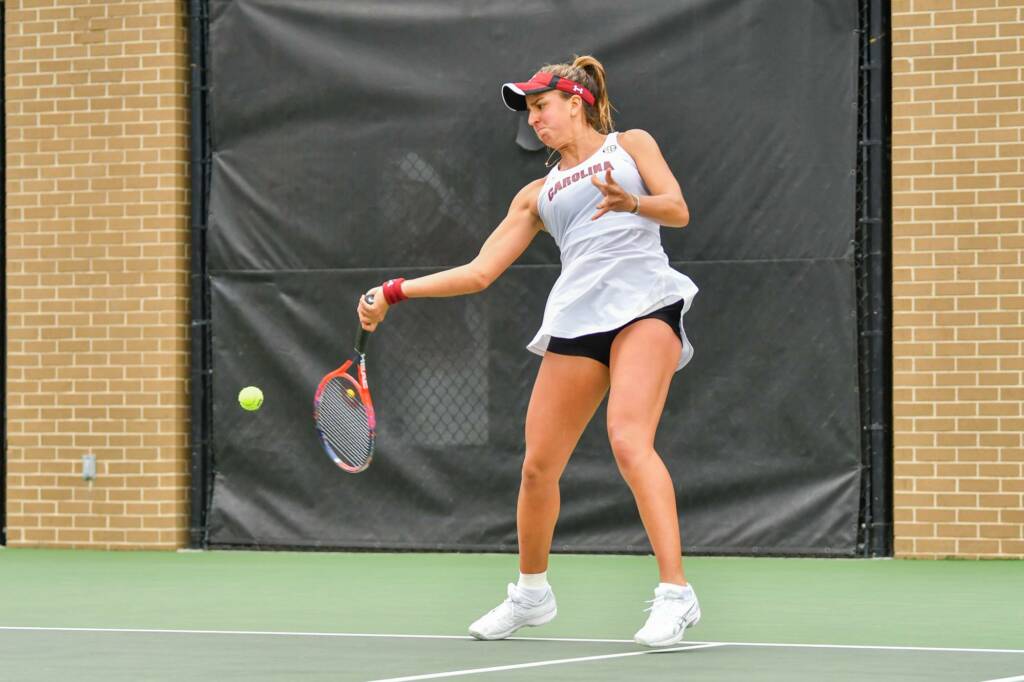 Ingrid  Martins
"I think it's just the experience of this team and what we've done together," Cline said. "We know the potential that we all have. Even in our best matches this year, I don't think we've reached our potential in its full capacity as a team. We have the mindset to just keep moving forward, and we don't get too high on the good wins. We're always focusing on that 2-to-5 percent better we can get for our next match."
That constant desire to get better may stem from the last couple of years when the Gamecocks enjoyed success in reaching the Sweet 16 of the NCAA Tournament, but they realized there was the possibility for more.
"My first couple of years here, we used to have that goal of getting to the Sweet 16," Rohrabacher said. "I think this year was totally different. There is no ceiling on what we can accomplish. Every team wants to win a national championship, but this is the first year where I think we really know we can do it.
"I think there is a stark difference in our team interaction, how we are together, and how well we get along, compared to other teams."
 
"What makes this team so good is that we are very united as a team," Martins said. "We like to do stuff with each other, on and off the court. We just enjoy being around each other. We're working together to get better; again, on and off the court."
"I think at the beginning of the year, everyone saw the potential that we have," Cline said. "As the season went on, we proved to ourselves that we could be in the position to do all those things and realize that potential."
First serve for the NCAA quarterfinals between the Gamecocks and Blue Devils begins Friday at 7 p.m.