Player Development Plays Big Role in Success for the Gamecocks
South Carolina women's tennis is coming off one of the best seasons in program history after winning its first SEC Tournament Championship, advancing to the NCAA quarterfinals, and finishing with a program-best No. 5 national ranking. The success shouldn't be a surprise after seeing what head coach Kevin Epley has done with the program over the last seven years.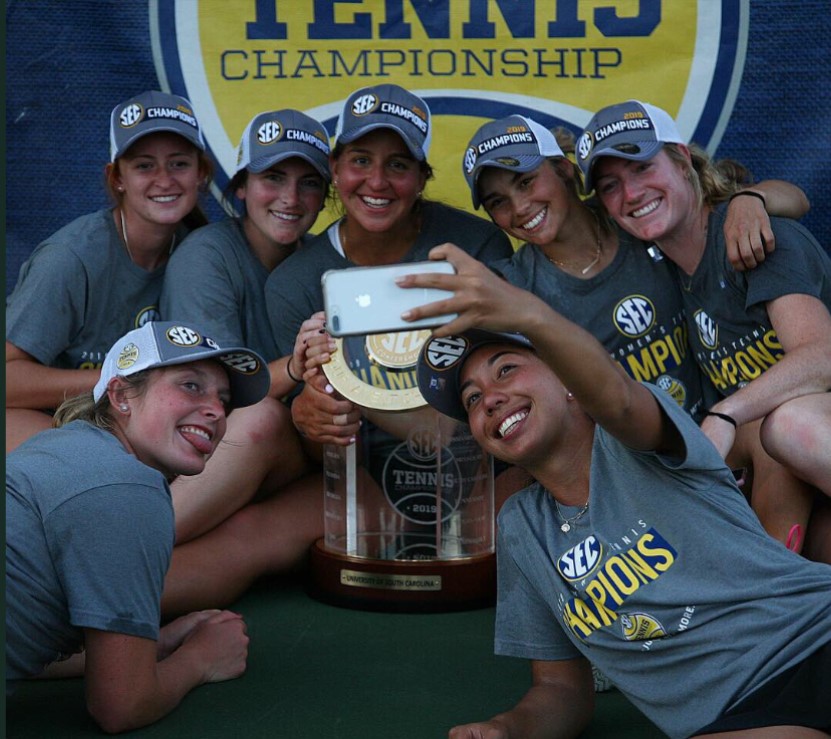 "People are becoming more aware of our tennis program," Epley said. "In the SEC, it's always been Georgia, Vanderbilt, and Florida for the most part. We beat them in succession at the SEC Tournament. That's huge."
Seniors Ingrid Martins and Paige Cline and junior Mia Horvit earned All-American honors this season. The senior class, which also included Rachel Rohrabacher, has been the backbone to the program's rise.
"We are a developmental program," Epley said. "Every coach will say they are developmental, but we have the proof. We take a bunch of kids that weren't really recruited by the 'best' schools. I don't think any of these seniors were on a lot of those other schools' radar four years ago. We've worked hard to develop players and get attention nationally. This vindicates that our message is truthful."
In 2019 Epley was honored by his peers as the SEC Coach of the Year, the ITA Carolina Region Coach of the Year, and the National Coach of the Year.
Going back to the beginning, South Carolina finished fifth in the SEC in 2013 with a No. 34 final national ranking and appearance in the NCAA Tournament. The Gamecocks finished inside the top 30 the next two years while reaching the second of NCAAs. In 2015, South Carolina cracked the top 20 with a No. 17 final ranking, was tied for fourth in the SEC, and once again reached the round of 32 at the NCAA Tournament. The next two seasons saw the Gamecocks reach the round of 16 at NCAAs with back-to-back top-15 final rankings, and they finished fourth in the SEC in 2017 and tied for second in 2018. 
"We want to continue doing great things. We want to win another SEC championship, and we want to win a national championship."
– Kevin  Epley
With back-to-back Sweet 16 appearances the last two years, South Carolina was ready to take the next step in 2019. Instead of setting specific goals, the Gamecocks took a match-by-match approach in simply trying to get better each day and focused more on accountability, work ethic, and a desire to compete at the highest level, even if that meant getting out of an individual's comfort zone.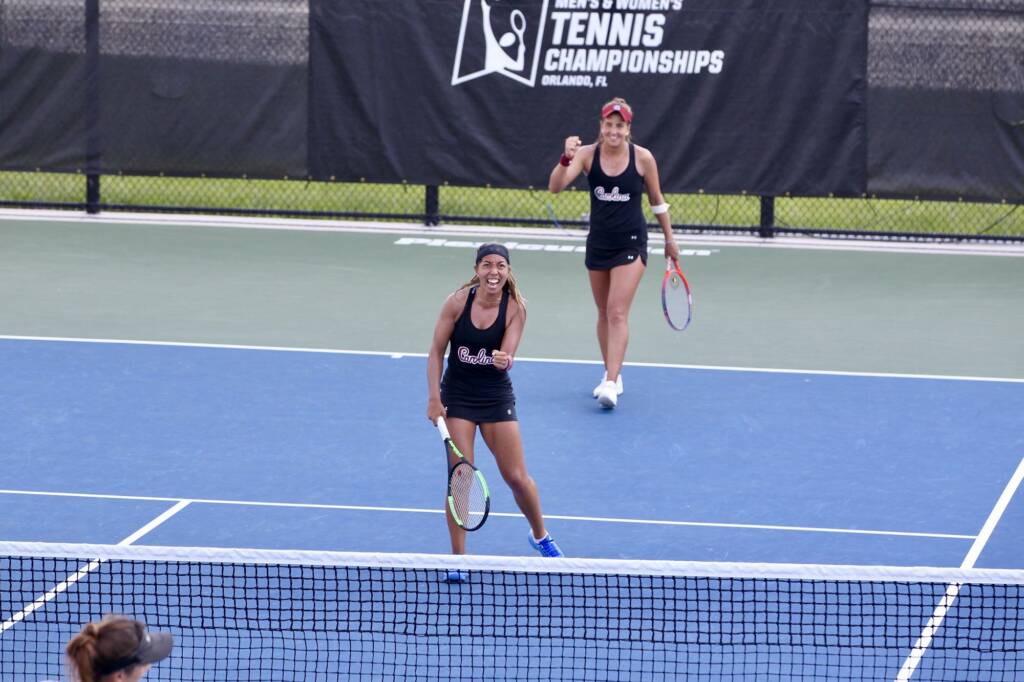 "We didn't focus as much this year on goals," Epley said. "We focused more on quality from match to match and making adjustments. We looked at whether we did what we intended to do in the match, and then with accountability after, we looked at what we needed to do better for the next one. It was a match by match mentality."
Success doesn't come from hitting more balls in practice than your opponent. It's not uncommon for the team to spend as much time talking and working through things as it does on the court hitting tennis balls.
Self-doubt and struggles can lead student-athletes in different directions. South Carolina women's tennis takes the approach of embracing and expecting the struggle in order to learn how to fight, overcome, and come out better as a result. That has become a transformational mindset within the program.
"A lot of times we have to out-work people in terms of practice, focus, and the amount of effort the coaching staff puts in, along with the buy-in the players have to have," Epley said. "The seniors especially were very goal-oriented and team-oriented. They had a desire to finish strong."
Whether it's fighting through injury, self-doubt when you're not performing at a level you had hoped, or even struggling just to get through the language and cultural barriers when coming to school from another country, South Carolina's 2019 senior class embraced and overcame all of that during their careers. Martins struggled with the language and cultural barrier early in her career. Cline considered transferring a few years back, and Rohrabacher fought through injuries. While some runaway from challenges or setbacks, Epley encourages his student-athletes to embrace them.
"We had three seniors. They were developed and they led the team," Epley said. "They adjusted. They weren't superstars when they came in. These kids really had to work for it. They weren't ranked in the top 100 in the world like the ones we were playing against at those other schools. We build and develop players to compete at that level, and then to beat players at that level."
Now that one of the best seasons in program history has ended, Coach Epley has the challenge of doing it all again as that learned group of seniors has graduated. The good news for South Carolina is that it welcomes in the No. 1 recruiting class in the country. While they have talent, they'll still have to develop and prove themselves like everyone else.
"(Former) Virginia coach Brian Boland once told me that once you win a championship, you press the accelerator; you don't let off," Epley said. "That's the idea for us. You can't be complacent in any way. We have a whole new group coming with six freshmen. We're going to start from scratch in some ways. The initial level of talent is arguably higher, but it doesn't happen overnight. SEC Tennis is something different. It's a grind, and the kids will have to acclimate to that. We have to go right back to developing. That's what we do.
"We want to continue doing great things. We want to win another SEC championship, and we want to win a national championship."