Gamecock Sports Science Network Brings Total Care to Student-Athletes
South Carolina Athletics continues to go above and beyond in its commitment to the well-being and development of its student-athletes through its newly branded Gamecock Sports Science Network.  The Gamecock Sports Science Network is committed to providing more resources and skilled health professionals for student-athletes.  It uses cutting-edge research and technologies that enhance their performance in a safe environment based on research and sound methods while helping them maintain sound bodies and sound minds.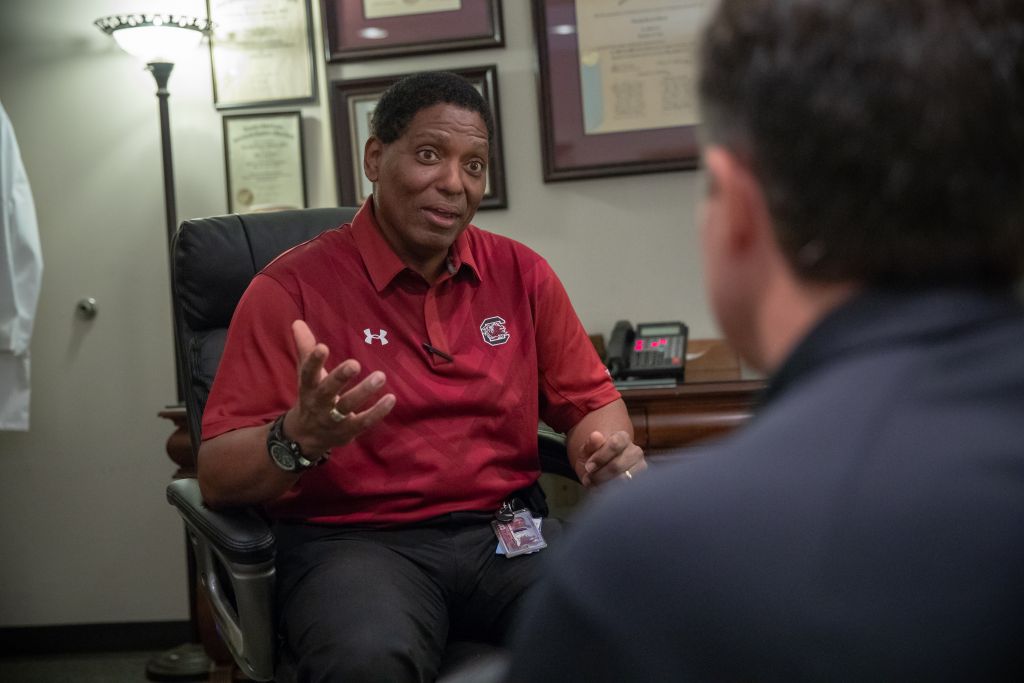 Dr. Tim  Malone
"We want to maximize the Carolina student-athlete potential," said Athletics Director Ray Tanner. "The Gamecocks Sports Science Network provides sports medicine, strength training and conditioning, orthopedic surgery, mental health, sports science, mental performance and nutrition. Our goal is to ensure the highest quality medical care, and to be mindful of the needs and aspirations of our student-athletes, coaches, and health care providers. At the University of South Carolina, we have a culture of care that provides the best for our student-athletes."
"We have everything that you could possibly have to take care of our student-athletes," said John Kasik, Associate Athletics Director for Sports Medicine. "I think we have all the resources that your child is going to need while they're here; mentally, physically, and emotionally. Anything they can possibly need, we have. We have nutritionists. We have dietitians. We have strength and conditioning coaches. We have physicians. We have psychologists. We have psychiatrists. We have general medical physicians. We have orthopedic physicians. We have consultants that cover every aspect of the human body that you would ever need."
"We have to have the mental health piece to make sure that we address, very accurately, what's going on with them, emotionally."
– Dr. Tim  Malone
Resources available to student-athletes include hyperbaric oxygen chambers, thermal imaging, GPS tracking, heart rate monitors, injury prevention and recovery technologies, along with the quality personnel and commitment to the total development of the student and the athlete, brings all the pieces together.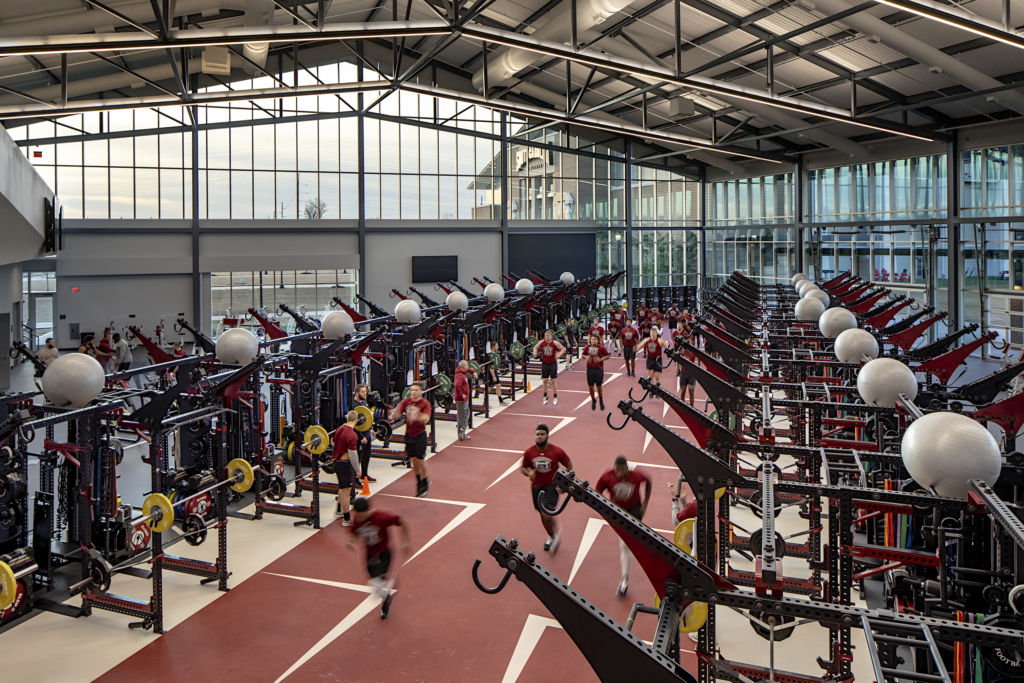 "We have a multi-disciplinary treatment team that involves psychologists, clinical psychologists, therapists, sports nutritionists, and sports performance specialists that assist us in every facet of mental health and wellness," said Wellness Director Dr. Tim Malone. "One of the important reasons we do what we do is because between the age of 18 to 25, every mental illness has its beginnings. Kids are already vulnerable, and then you place them on this big stage to play a big sport and deal with being away from home where your support systems are and negotiating relationships, school, and career, it is a very perplexing time for young adults. We have to have the mental health piece to make sure that we address, very accurately, what's going on with them, emotionally."
"Athletic performance has significantly changed over the last several years with having a greater understanding of what it takes to be successful," said South Carolina Athletics' Director of Sports Performance Science Jay Patel.  "It is a multidisciplinary approach with all entities working together because it is all related to providing the best opportunities for the student-athlete."
South Carolina Athletics has partnered with Prisma Health as well as other entities to provide more resources and skilled doctors that might not normally be available to student-athletes. Team physicians are available to see student-athletes with full-time coverage through the University's Student Health Services.  In addition to the many athletic trainers, doctors, surgeons and specialists available for the Gamecocks, there is a team ready to help the student-athlete in the realm of mental and emotional care, because sometimes there are injuries that are not-so obvious.
This network helps to support the student-athletes and coaches with many resources that are already available within the health care provider system.  Athletics has grown our partnership with the University's Department of Exercise Science, which is ranked the #1 Sports Science program in the nation and #4 in the world. This creates tremendous research opportunities that provide evidence-based knowledge to provide another edge for our student-athletes to achieve peak performance in a safe and evidence-based environment.
An extension of The Gamecock Student-Athlete Promise, the Gamecock Sports Science Network combines complete medical, physical, mental and emotional care for all South Carolina student-athletes.  A new web site will be launched later this summer for Gamecock Sports Science, which refers to the complete medical, physical, mental and emotional care for the Gamecocks.