Athletic Family Fuels Henderson to Make a Name for Herself in Sports
For Carlie Henderson, playing sports is in her blood. The South Carolina softball freshman outfielder from Calhoun, Ga., is the daughter of an outstanding high school baseball coach and the granddaughter of a member of the NFL Hall of Fame.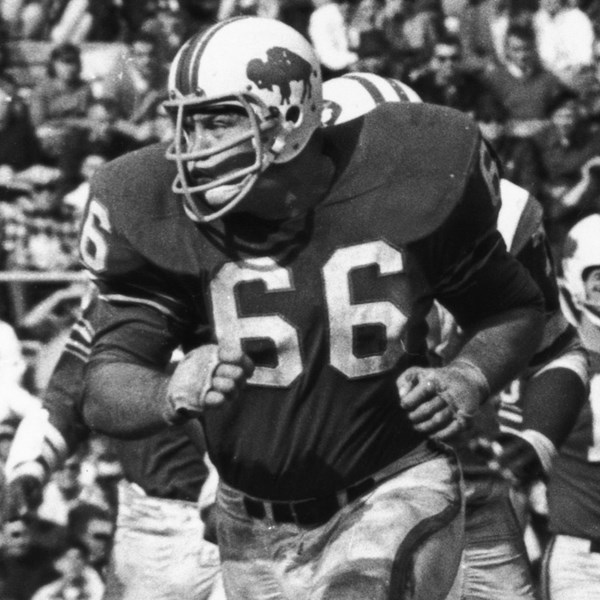 Henderson's grandfather, Billy Shaw
"I guess you could say I'm a product of my environment," said Henderson, who is studying retail with a minor in biology.  "I tried to just be sponge and soak in all the information that my grandfather and my dad and my sister (Cassie) taught me growing up. I wouldn't have it any other way. I'm proud to be a coach's kid. Nothing comes easy, and nothing is given to you. I wouldn't trade it for the world.
"As long as I can remember, I've been at the ball field. I think it has shaped me into who I am today."
Her grandfather, Billy Shaw, played football at Georgia Tech, went on to play offensive line for nine years with the Buffalo Bills, and he was inducted into the Pro Football Hall of Fame in 1999. Her father, Chip, played baseball at Shorter University in Rome, Ga., and has been the head the baseball coach at Calhoun County High School for 26 years, where he has won more than 600 games,  captured three state titles, and has had eight players selected in the Major League Baseball draft. Her older sister plays softball at West Georgia, where she is a senior.
While she didn't necessarily feel pressure to be great in sports, the coach's kid learned to compete and prepare the right way.
"I've been a part of some huge wins and huge losses, not just with my team, but with my dad," Henderson said. "It has taught me that there is more to it than just winning and losing. It's how you handle those wins and losses and how you come back from adversity.
"My dad didn't cut me any slack growing up. He was very hard on me, maybe harder on me than his baseball boys, but there wasn't any pressure. He wanted me to follow my dreams, and my family supported me in whatever I did. It would have been OK with my parents if we didn't play sports, but I'm a product of my environment, and we love it!"
"I just want to help the team in any way I can, and I want to do it with a smile on my face."
Henderson also competed in basketball and track growing up. Having an older sibling who was competitive was a big factor in her development as well and helped lead her to playing at the highest level in college athletics.
"I grew up playing, and my sister pushed me to be better," Henderson said. "I always knew softball was my calling. We started out very young. My dad used to roll up socks with tape and have us hit balls into a sheet in the living room. We were knocking over pictures and things. My mom (Cheryl) was not very happy.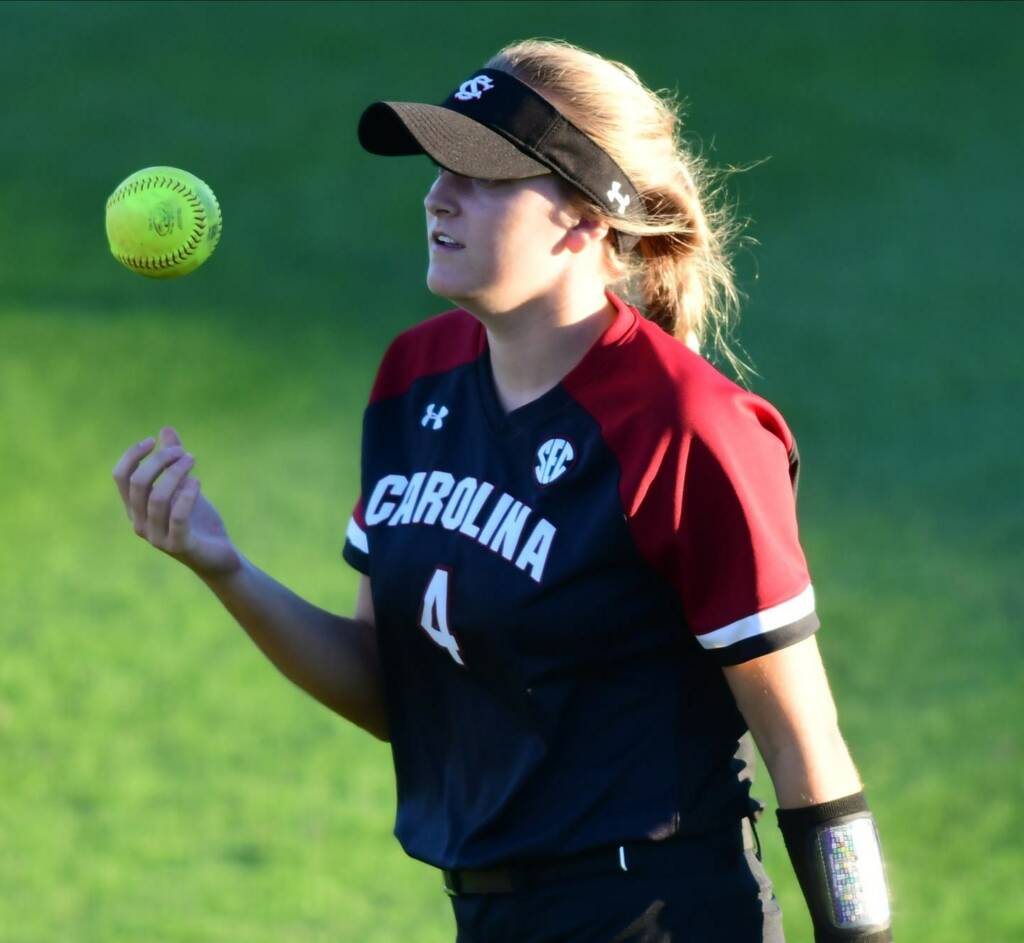 "I started young, and as I progressed, I played travel ball. I think it was when I was in the eighth grade that I started getting recruited by South Carolina. I came here for a couple of camps, and I immediately fell in love with the campus, the coaches, and the players. I always knew I wanted to play in the SEC because it's the best of the best, and I'm forever thankful that they gave me the opportunity."
Of course, having a Hall of Famer for a grandfather could provide some inspiration as well.
"Every time I'm with him, I hear a new story, and it's so great to hear them," Henderson said. "He grew up in a different time than we're in now. He played with O.J. (Simpson), and he was inducted into the Hall of Fame with Lawrence Taylor. It's really cool to hear those stories."
While she is just starting her collegiate career, don't be surprised if Henderson follows in the footsteps of at least one family member someday.
"Not to brag on myself but I would say that I'm the assistant coach at Calhoun High School," Henderson laughed. "I'm my dad's right-hand man! As long as I can remember, my dad and I would sit at the dinner table and talk about every play, what we did well, and how we can improve.
"You never know. It could be in the cards for me. I see what coaches go through, and I have a lot of respect for them. There is a lot behind the scenes that people don't know about. There aren't many women coaches in baseball, so that might be cool. Baseball and softball are definitely in my blood, so we'll see about that."
Henderson is excited to make a name for herself at South Carolina, but she'll always take pride in her family and how they helped her get to where she is now.
"I love it. I get to brag a little bit about all their accomplishments. I'm very proud of them," Henderson said. "It's really molded me into who I am today. I am definitely a sports junkie.
"I just want to help the team in any way I can, and I want to do it with a smile on my face."