Michael Braswell Makes a Big First Impression
Michael Braswell is making a heck of a first impression. South Carolina's freshman shortstop not only earned a starting spot on opening day, but also provides a lot of flair and emotion that is making him a fan favorite at the dawn of his career.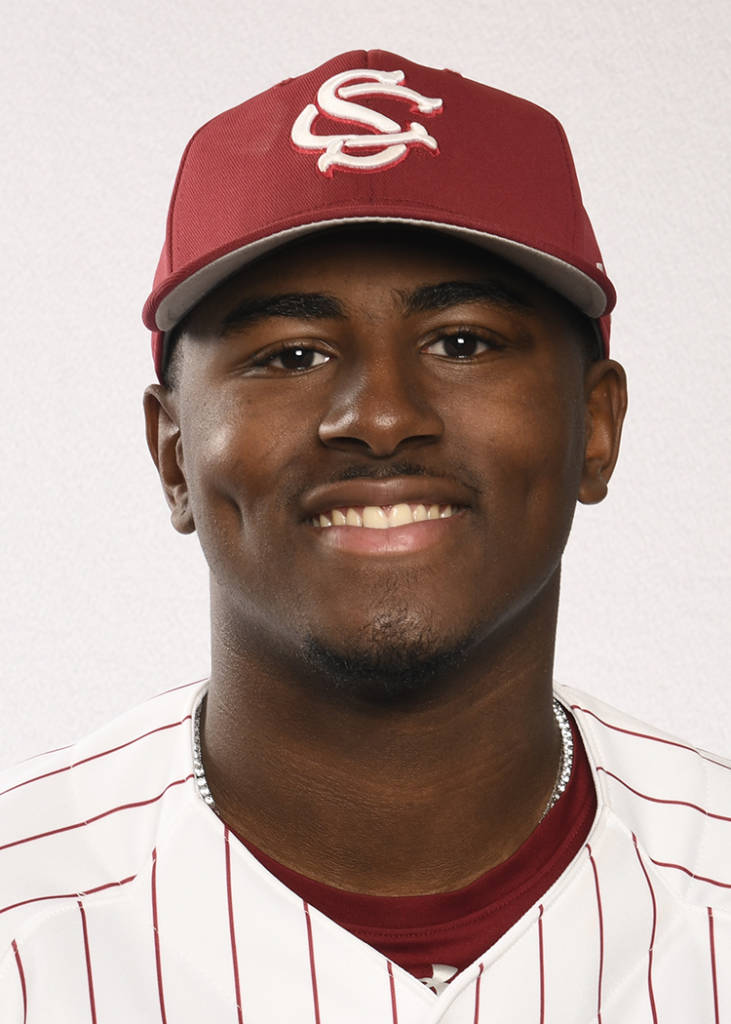 "It's always been like that for me," said Braswell, a native of Mableton, Georgia. "I've been playing like that since I was little. I try my best just to keep playing like that because it helps me play well and get comfortable."
In case you missed it, Braswell homered in his first collegiate game in South Carolina's season-opening win against UNC Greensboro, and he helped clinch the series two days later when the Gamecocks rallied from a 7-1 deficit to tie the game in the ninth inning. He came in to pitch the top of the tenth inning, striking out all three batters he faced, and then he notched the game-winning RBI in the bottom of the frame for which he was chased around the infield by his teammates and lost his shirt.
"It's all been surreal," Braswell said of his hot start. "Being able to accomplish a dream since I enrolled here was great. I just wanted to be able to be on the field, do my job, and help my team win. That was hectic. I was so juiced up. I had actually scored a run right before I needed to pitch. So, I had to sprint to the bullpen and get my warmup. After that, adrenaline took over and it was just a blur. Whatever they want me to do, I'll do. No matter how much they have me pitch or play short, I'll just do what they want me to do."
In a game where some "old-school" folks may not appreciate the extra outward displays, Braswell said it's all genuine emotion and not contrived to show anybody up.
"It's a game," Braswell said. "Take everything else away, playing in the SEC, the fans, and all that, it's just a game. If you can't have fun with that, then what's the point?
"I'm talkative in everything," Braswell added with a laugh. "Ask any of my teammates. What you see on the field, that's me off the field. I'm competitive in everything. When I'm playing ping-pong, I'm a big smack-talker, for real. My ping-pong game is nasty!"
"I fell in love with the coaches, the environment, and the amount of effort that the administration puts into baseball."
Despite his early success, Braswell knows baseball can be a game of failure and knows things won't always go his way.
"You have stay even-keeled," Braswell said. "You can't get too low or too high. If you stay too high, the slumps come. When the slumps come, you have to keep that even keel and work out of it. The cream always rises. You just have to stay true to the process.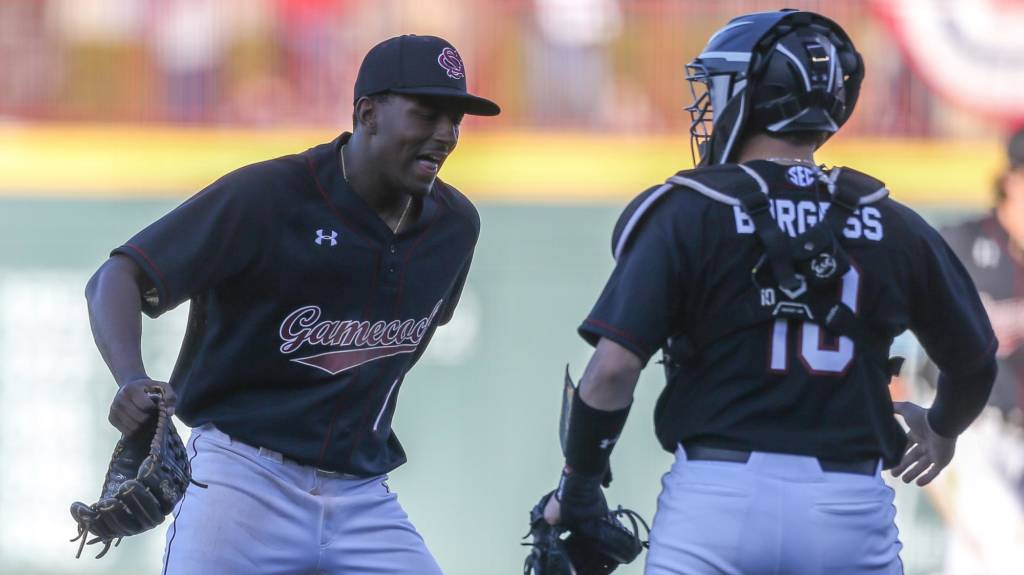 "You can't expect too much as a freshman. Coming to an SEC school, if you're expecting something, then you're taking it for granted. When I got here, (Braylen) Wimmer and I were competing at shortstop, and if he was playing more there, I asked coach to move me to second base. I just want to play. I didn't come here expecting anything. I just wanted to win a spot, and God-willing, I did."
Braswell noted that he still has adjustments to make to stay consistent, and he's already had to adapt the huge crowds at Founders Park.
"Honestly, just being comfortable with the fans in the stands was a big adjustment," Braswell said. "In high school, I didn't play in front of more than 100 or 200 people at the max. I just have to calm my nerves down because I get excited a lot. Seeing all the fans in here, and just trying to take my mind off that has been the biggest adjustment."
Nicknamed "Brazzy" by his travel ball coach growing up, he was a two-way player in high school. Braswell hit .447 as a senior at Campbell High School in Smyrna, Ga., while holding a 1.00 ERA on the mound with 41 strikeouts. He added that playing multiple sports growing up helped his baseball career flourish.
"Playing more than one sport just makes you a better athlete," Braswell said. "I recommend every young kid do that. Be vast in your athletic toolbox. It all helps.
"I played basketball in high school and football for a year or two, but mom made me quit that. I was playing quarterback, got tackled and got up holding my shoulder. Mom took me out of there real fast!"
Braswell committed to South Carolina back in 2018, and although there could have been opportunities to play professionally or elsewhere, he never wavered on his commitment, and he knows he made the right choice to play in the SEC at South Carolina, thanks to another great first impression.
"It's the best of the best," Braswell said. "Other than pro baseball, SEC baseball is the highest level of baseball. That's really important to me, to be able to compete with the best. What sold it for me was the coaching staff. I fell in love with the coaches, the environment, and the amount of effort that the administration puts into baseball. When I came here to visit, South Carolina wasn't in the top five on my list. When I left here, I wanted to commit right away. I fell in love with the school overall."
Baseball is a long season, and Braswell knows he'll have to pay his dues along the way. He had to change number when he came to college, and that's just fine with the kid who is out there having a ball.
"My number was originally 11, but Andrew Eyster has that," Braswell said. "I'm doing pretty well with 7, so I'm going to have to keep that!"