Jovaughn Gwyn Named SEC Offensive Lineman of the Week
University of South Carolina offensive guard Jovaughn Gwyn has been selected as the SEC's Offensive Lineman of the Week, the Southeastern Conference office announced today.
Gwyn, a 6-3, 300-pound redshirt senior from Charlotte, N.C., graded out at 88 percent in the Gamecocks' 24-14 upset win at No. 13 Kentucky on Saturday night. He did not allow any pressures or quarterback sacks while recording two pancake blocks and a pair of knockdowns. The Gamecocks totaled 356 yards of offense in a balanced attack, netting 179 on the ground and 177 through the air. Gwyn was a key contributor in helping MarShawn Lloyd (22 carries for 110 yards) record the second 100-yard rushing game of his career.
It marked the second time that Gwyn has been recognized by the SEC for his efforts on the gridiron. He was previously honored as the SEC's co-Offensive Lineman of the Week for his efforts in Carolina's 2021 win over 15th-ranked Auburn.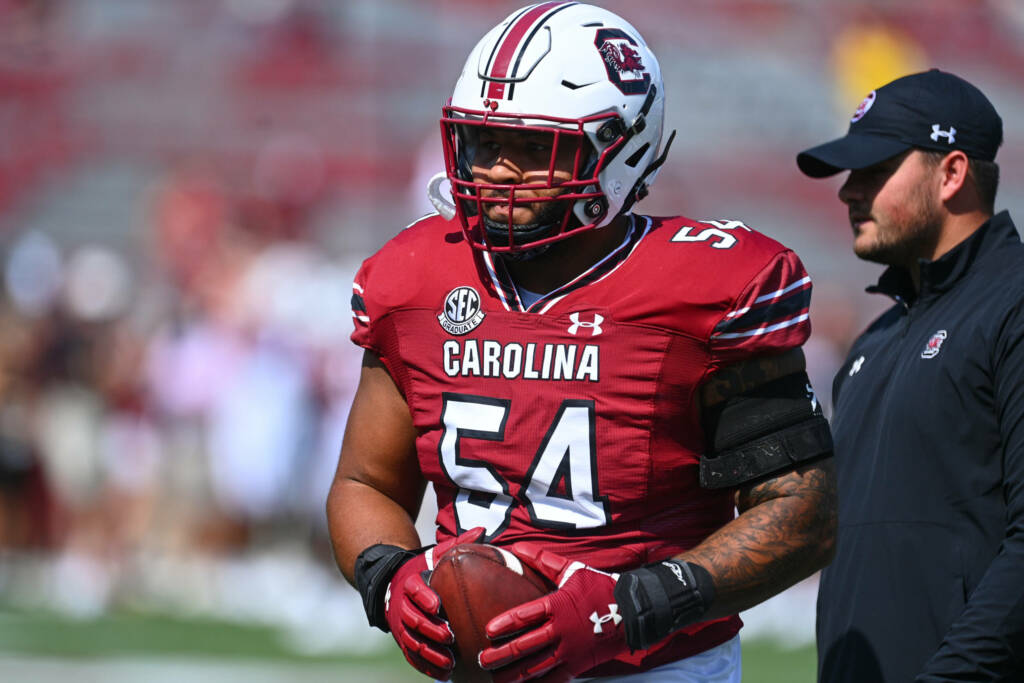 Gwyn and the Gamecocks (4-2, 1-2 SEC) will enjoy a bye week this week before returning to SEC action on Saturday, Oct. 22, when they host the Texas A&M Aggies (3-3, 1-2 SEC) at Williams-Brice Stadium in Columbia.