South Carolina Named Finalist for Marketing Team of the Year Award
Gamecocks' Marketing Department Recognized by NACMA as One of Nation's Best for 2017-18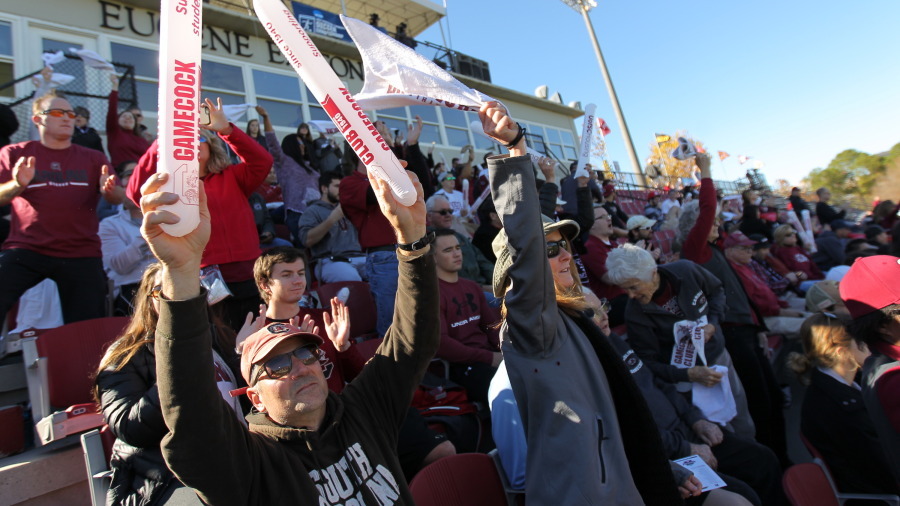 May 9, 2018
The University of South Carolina is one of three finalists for the 2018 Marketing Team of the Year Award, presented by SuperFan, the National Association of Collegiate Marketing Administrators (NACMA) announced today.
In its sixth year, the nominations for the Marketing Team of the Year spanned across FBS, FCS, Division I-AAA, and Division II institutions. The NACMA Marketing Team of the Year Award was created to show the type of impact that a marketing team has, not only on the athletics department, but the campus and surrounding communities as well.
"Our athletics marketing team plays a vital role in revenue generation for our athletics department, promotion of our athletics teams, coordination of game operations and analyzing the performance of our game day procedures," said South Carolina Athletics Director Ray Tanner. "With creativity, strategy and execution, our marketing team delivers a first-class, enjoyable atmosphere for our fans and for our athletics teams to perform."
As of March 6, 2018, South Carolina is the only school that ranks in the top 30 in average attendance in seven of the following eight sports – football, men's soccer, women's soccer, women's volleyball, men's basketball, women's basketball, baseball and softball.
"This type of national recognition from our peers means a lot and is a reflection of the amazing staff we have working with the Gamecocks," added Eric Nichols, Senior Associate AD/Marketing & Branding. "While the title is `Marketing Team of the Year', every external group in the athletics department plays a huge role as well as the elite caliber of coaches and student-athletes."
The winner will be announced during the 27th Annual NACMA Convention, set to take place June 28-30 in Washington, D.C. at the Gaylord National Resort and Convention Center. The other finalists include Auburn University and Purdue University.