The fan club will bring together the program's alumni and Gamecock fans to support the program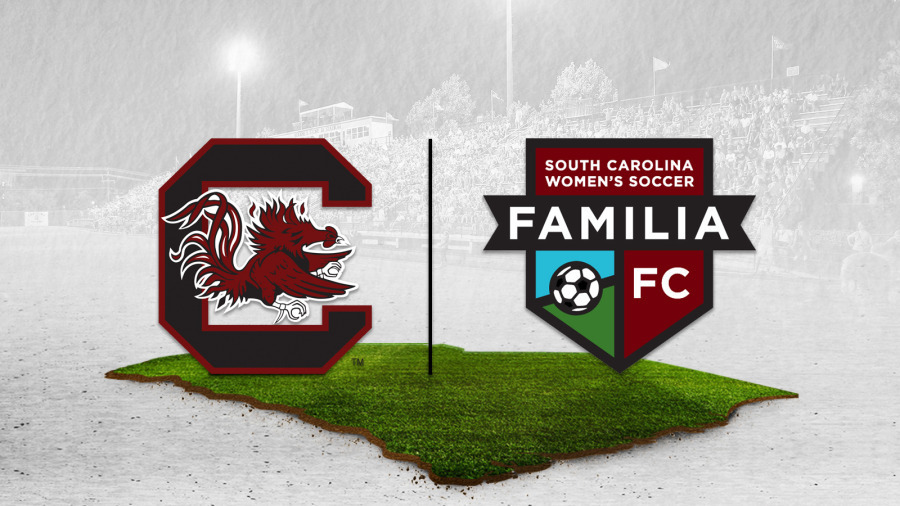 June 19, 2018
COLUMBIA, S.C. – South Carolina women's soccer announced Tuesday the creation of Familia FC, an organization that will bring together its alumni and Gamecock fans to support the program.
Fans can join Familia FC for $50 and receive three t-shirts to wear at specific home games this fall. The shirts range in size from youth medium to adult XXL. Members can pick up their shirts at the first Familia FC designated match of 2018 or choose to have the shirts shipped for an additional $8 fee.
In the inaugural year of Familia FC, the first 125 members who join will receive a commemorative 2017 South Carolina College Cup and Back-To-Back SEC Champions scarf.
Additional perks for Familia FC members will be announced at a later date.
The team is also launching the Helpful 100, which will include the first 100 fans to donate $100 to the program. This initiative is designed to help fund projects that will improve the experience for future South Carolina women's soccer student-athletes, including the addition of championship banners for Stone Stadium, providing tablets for student-athletes to review game footage and a chance for the program to take its first trip overseas.
Season tickets for South Carolina's 2018 campaign are on sale now, with soccer fans yet again getting the best deal ever offered. For $25 for adults and $10 for youth 17 and under, purchasers receive a season ticket to every women and men's soccer match this season. To take advantage of the offer, call 800-472-3267 or visit GamecocksOnline.com/Tickets.