The Road to the Final Four® stops in Columbia, South Carolina March 22 & 24, 2019 at Colonial Life Arena when the University of South Carolina, Columbia hosts the First and Second Rounds of the NCAA ® March Madness ® Tournament!
The following ticket purchase options are now available:
All-Session Six-game Package. Package includes three separate tickets/sessions with winners advancing to the Sweet Sixteen!
Single-Session Two-Game Package. Package includes one ticket/session.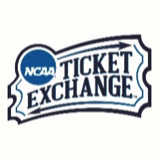 Tickets can now be bought and sold directly with other fans through the official
NCAA Ticket Exchange
. The NCAA Ticket Exchange allows fans to sell and buy official tickets online in an NCAA approved, safe and 100% guaranteed environment.
Learn more about the NCAA Ticket Exchange.

NCAA, March Madness, Sweet Sixteen, The Road to the Final Four, and NCAA Ticket Exchange are trademarks owned by the National Collegiate Athletic Association. All other licenses or trademarks are property of their respective holders.