Catching Up with Sophie Groff
Former Gamecock Sophie Groff is playing professionally in Iceland.
Sophie Groff (2013-2016) battled back from a torn ACL injury to finish her South Carolina soccer career on a high note by helping the Gamecocks reach the Elite Eight of the NCAA To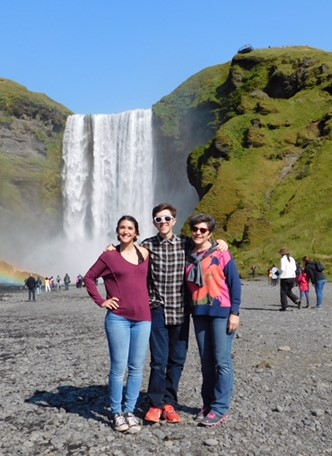 urnament following the 2016 season. After graduating, Groff was ready to put her degree to work, but a coach in another country thought she still had some good soccer left in her, and now she is playing professionally in Iceland.
"After the season in my senior year, I had hung up my cleats," Groff said. "I graduated with an elementary education degree and was ready to jump straight into my profession. Then out of the blue I got an email from a coach in Iceland asking if playing professionally was something I wanted to do. I decided it was something I could not pass up!
"The people and friends I have made here are one of my favorite parts of being here. It has been awesome learning a new language, plus the view isn't half bad!"
Groff played for Keflavik FC for three months in 2017 and is in the middle of her second season now, which runs through early fall.
 
Playing at South Carolina has helped prepare my mentality.
– Sophie Groff

"The season is from May to the middle of September," Groff said. "Our goal this is to win the league and get promoted to the first division. Halfway through the season, we are first in the league but still have many games to go!"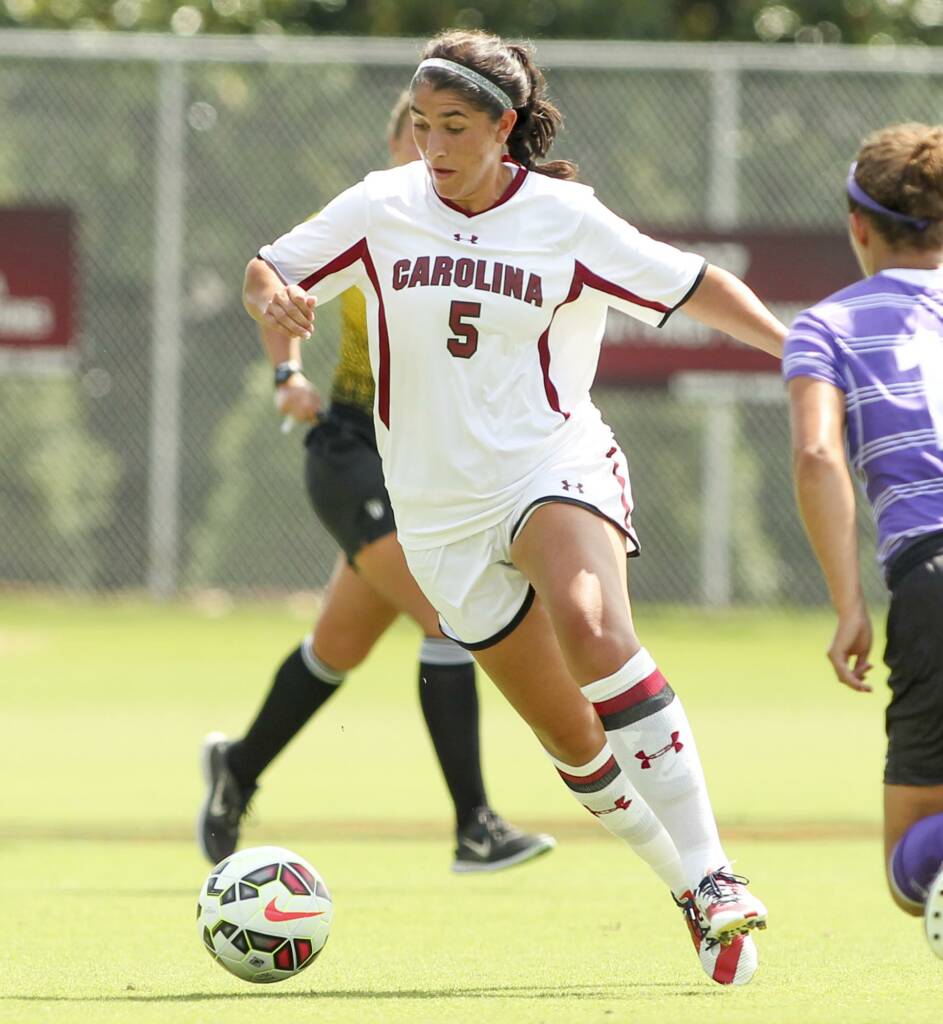 Groff noted that playing at South Carolina helped prepare her for the next level.
"Playing at South Carolina has helped prepare my mentality," Groff said. "At South Carolina, we focused a lot on keeping our minds right; in the highest of moments as well as the lowest of moments. Keeping a strong mind is important as a professional and that is something I try to bring to training and games."
Groff is one of three players from the United States on the team, and the Grapevine, Texas, native is proud that both of her teammates are from the lone star state as well. Living overseas, Groff has had to make some adjustments.
"Because Iceland is an island, everything has to be imported, which jacks up the prices," Groff said. "The biggest difference is how expensive it is, but when you have lived here for a while, the pricing becomes not as much of a shock. You eventually get used to it.
"The weather has always been hard. It obviously gets cold, but the rain and wind have been a huge adjustment I have had to make, not only when living here, but also when it comes to playing."
Groff is able to get back home during the winter months, and she plans on coming back to South Carolina later this fall for a friend's wedding, and she looks forward to catching up with old teammates as well and maybe cheer on her old team.
"I don't run into any Gamecocks in Iceland, but I hope to in the future!" Groff said. "(Former Gamecock) Lindsey Lane was one of my best friends over my years there, and I always make sure to make a trip to South Carolina to see her."