Inspired by World Cup Trip, Gudjonsson Ready to be Back on the Pitch
Bjorn Gudjonsson traveled to Moscow for the World Cup, now he's glad to be healthy and ready to play.
Bjorn Gudjonsson has plenty of inspiration for his senior season on the pitch for the South Carolina soccer team. After getting a chance to travel to Moscow, Russia, from his home in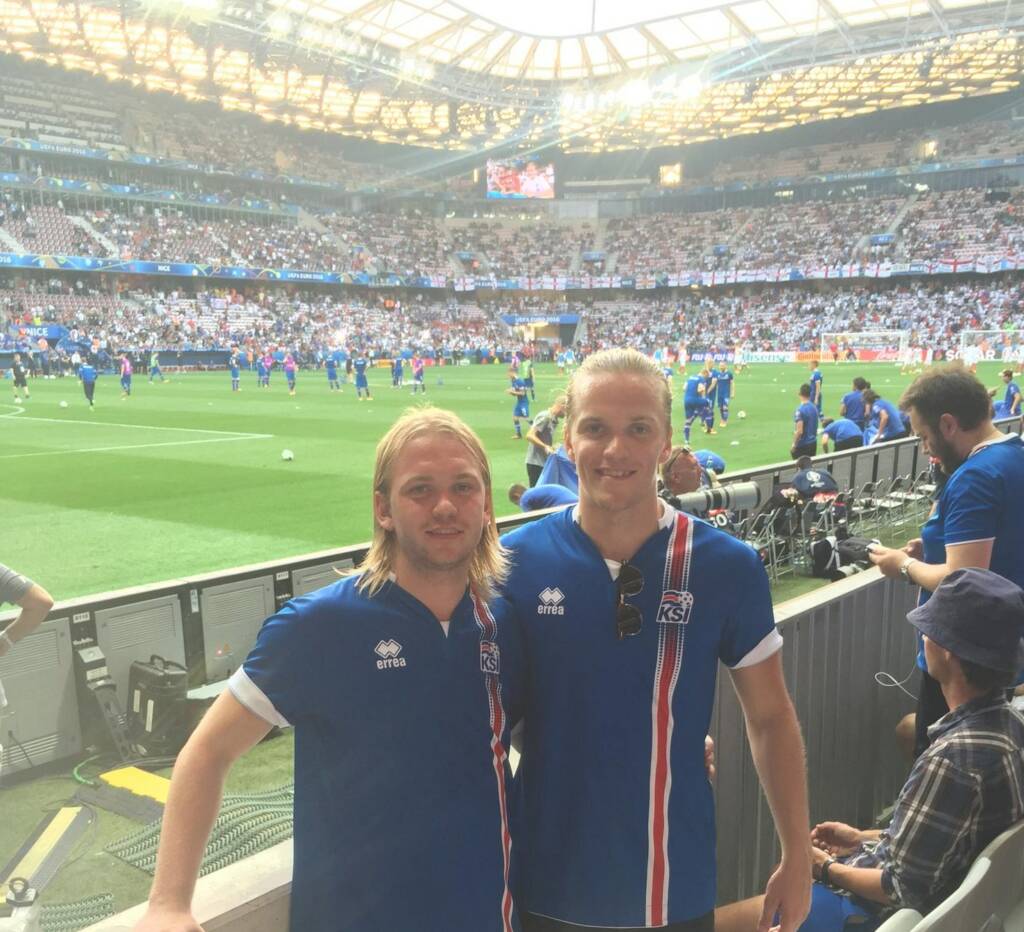 Reykjavik to see Iceland's national team make its first-ever appearance in the 2018 World Cup, Gudjonsson is hoping to represent his country and his Gamecock team well, after missing all of last season with a hip injury; a year removed from scoring a team-leading eight goals and earning second team All-Conference USA honors.
"It inspires me a lot," Gudjonsson said. "With this group of guys on this national team, everyone in Iceland just believes in them.
"For me, I'm counting on being back from my injury. I had a good summer playing at home. I'm in good shape right now and ready to go. I've had injuries in the past, so I know how I need to deal with it, mentally. It's tough because I was out for a year, but I never thought I was done. I was counting the days when I was going in for treatment or doing conditioning."
Iceland is the smallest nation to ever reach the World Cup. Gudjonsson found out at the end of last semester that he would be making the trip to watch Iceland's first match.
"I'm not exaggerating when I tell you that probably 50 percent of the country applied for tickets to the World Cup through the FIFA web site, and my whole family did that as well," Gudjonsson said. "We didn't get any tickets. So, I thought, fair enough; we'll just have to watch it on tv."
Fate would intervene as Gudjonsson's stepdad won a pair of tickets from a contest at a local bank and offered them to Bjorn and his brother, Arnor.
"My mom called and asked me if I wanted them, and I said 'yes, of course,'" Gudjonsson said. "I wasn't going to let that opportunity get away from me. It was for the Argentina/Iceland game. Their first game at the World Cup. It's the biggest game in history for Iceland's national team."
I think we can do some good things this year, for sure.
– Bjorn  Gudjonsson
Gudjonsson found out he won the tickets during final exams late last spring.
"I was finding it a little bit hard to focus on exams, but I managed to get decent grades and go to the World Cup, so that was a decent week," Gudjonsson laughed.
The finance major did just fine with this school work and has been named to the Conference-USA Commissioner's Honor Roll every year. After returning home to Iceland for a few weeks, Gudjonsson was set for his trip to Moscow to watch history as Iceland tied heavily favored Argentina, 1-1, in its first ever World Cup match.
"We got there about an hour before the match, and it was so big," Gudjonsson said. "It was amazing. Iceland was a long-shot in that game. We were supposed to get battered. It felt like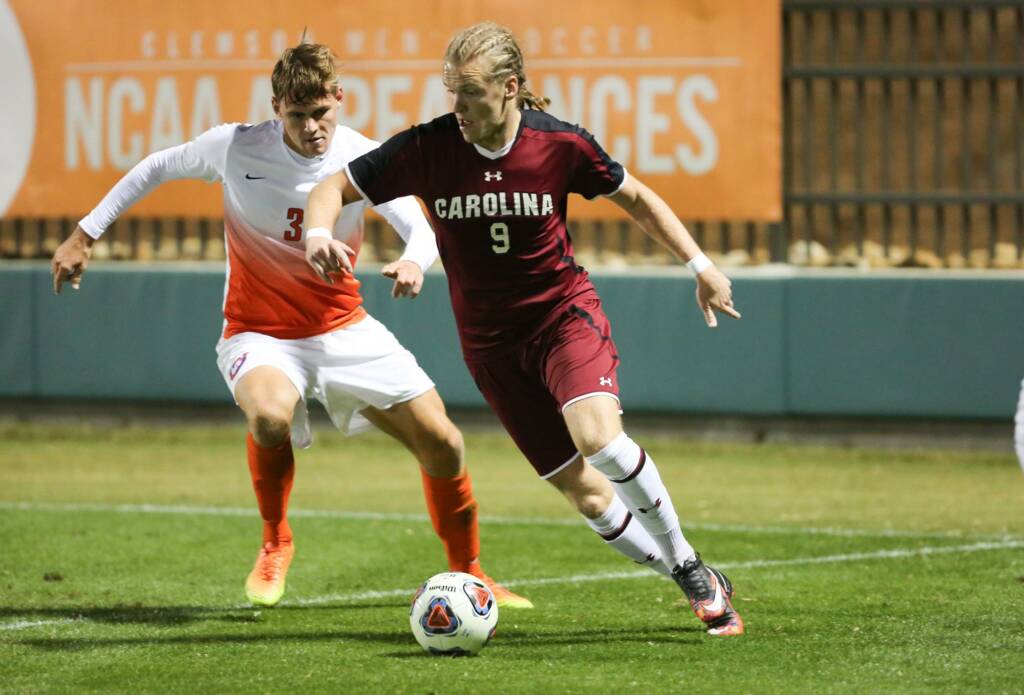 a win for us. We celebrated like we won the game. When we conceded (the goal), I thought it might get bad, but then we equalized pretty much right after that. We played such a good, structured system. We conceded the penalty in the second half and (Argentinian superstar) [Lionel] Messi was set to take the penalty kick, and I thought it was over, but our goalkeeper saved the penalty! It was awesome."
It ended up being a quick trip for Bjorn and his brother as they flew through the night to get to Moscow the day of the match, and due to hefty rates for hotels in the area, the Gudjonssons didn't have sleeping arrangements before their flight home the next day.
"We pretty much pulled an all-nighter," Gudjonsson said. "The hotels were insanely expensive, but we had fun. We had a lot of downtime at the airport and caught some sleep there. It was exhausting, but it was worth it.
"We had fun. My brother and I have long blond hair, so people in Moscow wanted to take pictures with us. I guess there are not a lot of blond-haired people there. All the Argentinian fans wanted to take pictures with us, too. That was a lot of fun."
As he prepares for his senior season with the Gamecocks, Gudjonsson hopes to help South Carolina make history, and he would love the opportunity to represent his country on the pitch one day.
"That's a long shot, but never say never," Gudjonsson said. "Right now, I'm looking forward to our season here. I think we've made some good additions to the team.  With me and a couple of the other guys being back healthy, I think we can do some good things this year, for sure. I'm excited to see the season unfold."