My Signature: Ryan Gareis on Overcoming Adversity
Ryan Gareis' freshman season ended in the first half of the College Cup semifinals last December when she tore the ACL in her left knee. Gareis is no stranger to overcoming adversity, having torn the ACL in her right knee in high school. The sophomore offers her account of the journey back to the pitch.
"It happened pretty early in the game. It was a non-contact tear, just as my first ACL injury was. I was pressuring the outside back, and went to cut to go inside, and that's when it tore.
"I heard it pop. When I went down, I knew. I've had one before, so I knew how it felt. I went into some really negative thoughts, thinking 'here I go again.'
"Coach Shelley (Smith) and Stephanie (Rosehart), my athletic trainer, came up to me and they knew I was in a negative mindset. Steph looked at me and said, 'I'll let you cry right now, but as soon as we start recovery, you're going to be positive, and we're going to get through this.'
"I was bawling, but I thought, 'yes, you are so right!' All athletes face injuries at some point, and you have to learn to overcome adversity.
"One of my goals is to control the things that I am able to control."
– Ryan  Gareis

"The hardest part of an ACL recovery, or any injury, is wanting to be 100 percent the first time you step on the field after the injury. You have to understand that it's a journey and a process. It's going to take time, but I know I'll get there. I just have to keep working.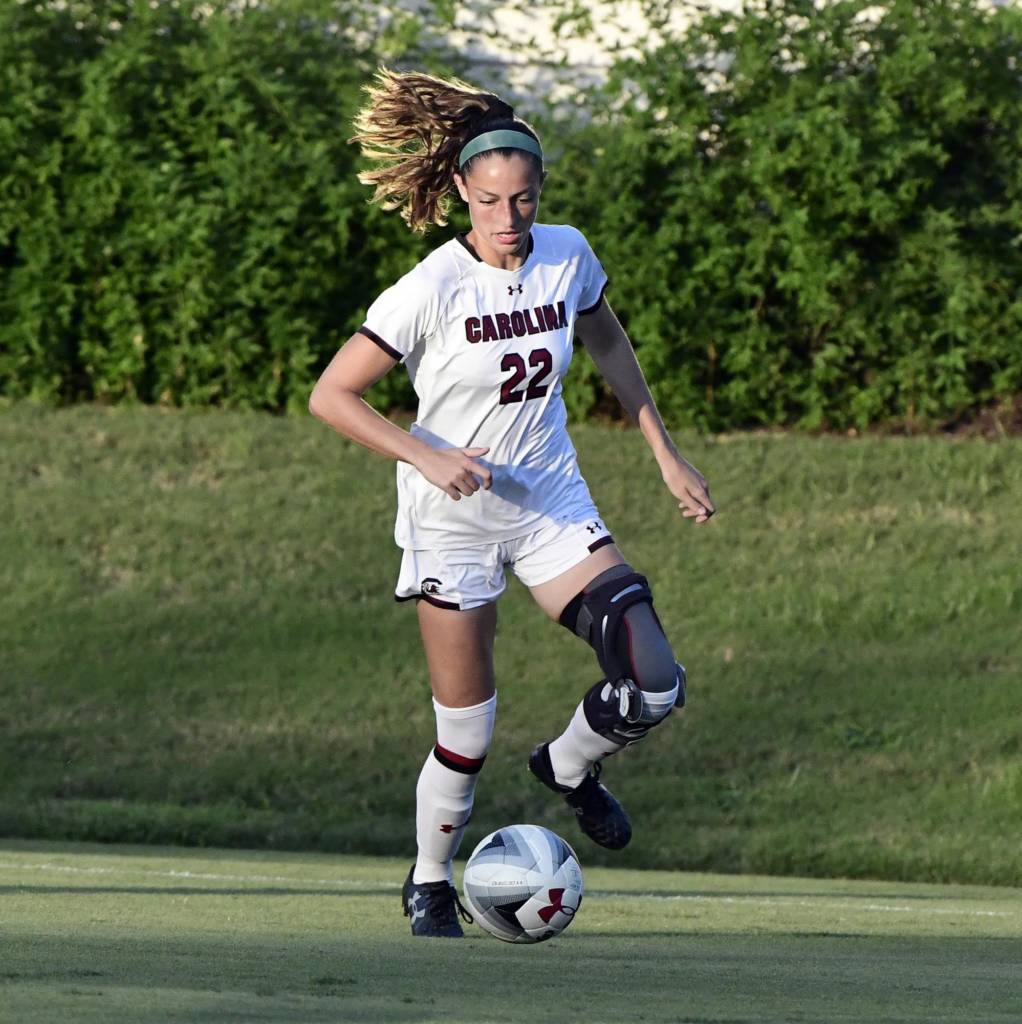 "It's a pretty lengthy recovery. There are obstacles every week.
"Going through it again, I was more mentally prepared for the things I would face, and this time, I was surrounded by a family of over 30 people with the team, the coaches and the staff. Having their support was huge. I was with the team every single day and watching them work to improve every day motivated me.
"When you're forced to be removed from it for a few months, you realize how much of an appreciation you have for the game.
"My first game back was at N.C. State (Aug. 26). There were a lot of emotions that went into stepping back on to the field. There was so much excitement. A lot of people say it's a mental battle, as well as a physical battle, which I agree.
"I never go into a game or a practice scared that I will get hurt again. Unfortunately, I had to go through it again, and I've grown from that experience.
"I scored my first goal of the year against Coastal Carolina (Sept. 9). Scoring that goal was more than just a goal to me. It solidified the fact that I've made it through this recovery, twice. It gave me a lot of pride.
"There is still improvement to make to be back to where I was, but one of my goals is to control the things that I am able to control. So being positive at practice, leading my teammates whenever possible, being as effective as I can be on and off the field; those are things I can control. I just want to make an impact and show that players can always bounce back from this and be a substantial part of the team again."