Gamecocks Bring Smiles and Teddy Bears to Children's Hospital
The South Carolina women's basketball team brought some smiles and teddy bears to the Prisma Health Greenville Children's Hospital on Thursday prior to its morning practice. The Gamecocks are in Greenville, S.C. for the 2020 SEC Women's Basketball Tournament.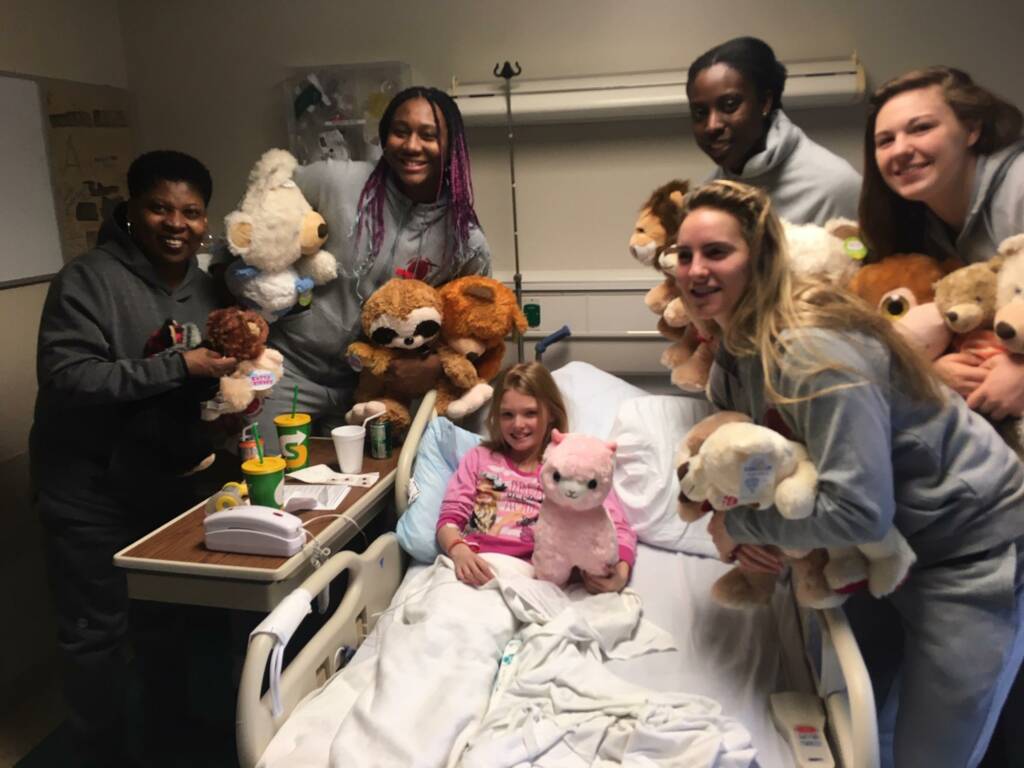 "I thought it was very important for us to be there," said freshman Aliyah Boston. "We brought some smiles to people's faces. Even though it was early in the morning, they were still super-excited to see us."
"It's important because a lot of kids look up to us," said senior Mikiah Herbert Harrigan. "It didn't take much time to just go and give them some support."
The Gamecocks visited with children ranging in ages from toddlers to teenagers and gave each child a chance to select their own stuffed animal. The stuff animals were donated by fans at Colonial Life Arena earlier this season. While some of the children were shy, they were very excited for the visit and the distractions, as were the parents, regardless of what their favorite team was.
"Some of them were still sleepy, but they were glad to see us," Herbert Harrigan said. "It was fun for us to do."
The visit not only made an impact on the young patients but on the student-athletes as well.
"It really shows how blessed we are," Boston said. "For these kids, even if they're only in there for a couple of days, they're going through something that's tough. It was great just to see them. The best part was giving them a teddy bear and seeing them smile."
"It puts things in perspective, and we have to be grateful and thankful for this position we are in," Herbert Harrigan said. "We are blessed."
South Carolina opens play In the SEC Tournament Friday at noon at Bon Secours Wellness Arena.