Gamecock CEO event focuses on using competitive nature to find success
Being a student-athlete lasts for a short time, but the skills acquired during that time can last a lifetime and act as a springboard in life after sports. That was the message to South Carolina student-athletes as part of Gamecock CEO's latest Summer Huddle Series event on Thursday. Gamecock CEO is South Carolina's student-athlete development program.
"I'll quote Mark Twain in answering what my purpose is supposed to be," said Patrick Turner (1985-89), who played football and has spent the last 20 years in medical device sales. "The two most important days in your life are, number one, the day you are born, and number two, the day you figure out why you were born. What's your purpose and what do you want to do with your life? I realized I wanted to be in sales, but I also realized that I wanted to help people."
"I wasn't in a sales profession, but a schoolteacher sells herself every day because you have to make it entertaining and exciting for students to learn," Said Cynthia Bradshaw, a retired teacher who played tennis for the Gamecocks and graduated in 1974. "It's important to earn your degree because if you have plans that don't work out the way you want, other doors open."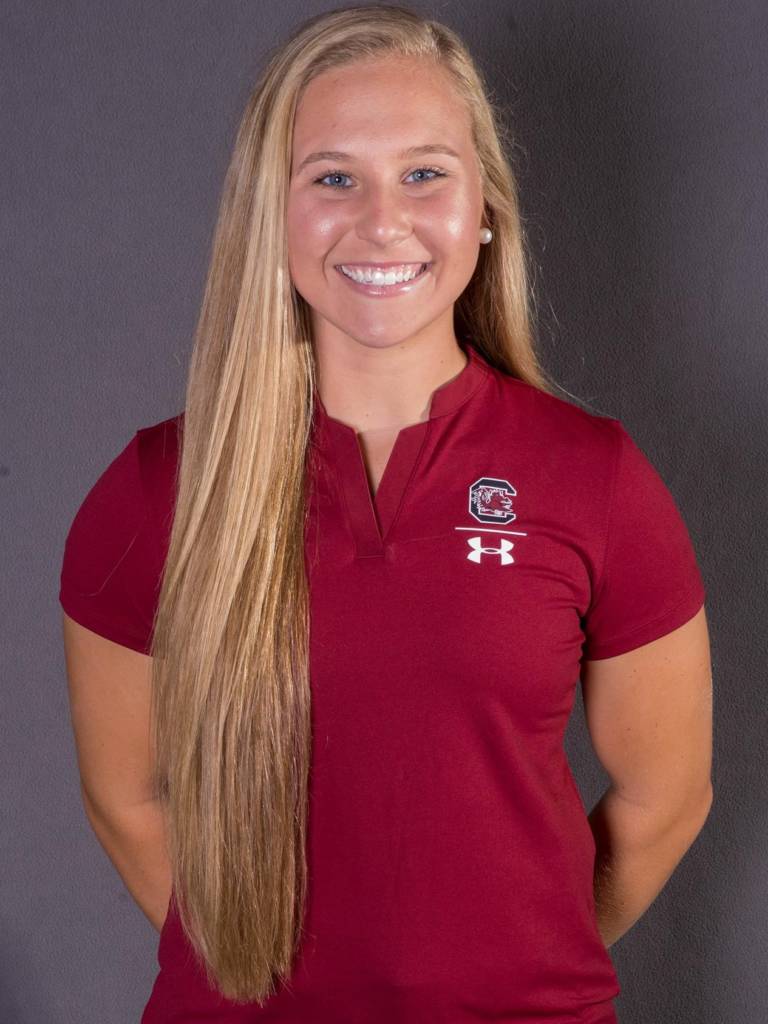 Madison  Owens
"I got there through hard work, initiative and doing what you I said I was going to do and when I was supposed to do it," said Jeremy Burgess (2004-2007), who played football and is now a national account executive for Sherwin Williams paint company. "You have to be highly motivated to make it happen."
Most of the discussion centered around the path to success in sales, the information translated to more than one profession as former Gamecocks guided the current student-athletes through their transitions from their days on campus and how they navigated their careers.
"It was great. I loved hearing about everybody's journey through what they did after school," said sophomore swimmer Taylor Steele, who is studying psychology. "They all gave great advice. It was very helpful. What really stood out was when they all said to just stick with it. They talked about how it was OK to have second thoughts about their career paths and told us to stick with our gut feeling. That really helps because you can feel lost a little bit going through it all."
"My favorite thing was that The Mark Twain quote about the two most important days of your life," said junior softball student-athlete Madison Owens. "It made me think about everything I'm doing right now during quarantine and what my focus is. I want to become a pediatrician, and right now I'm studying for the M-CAT. It doesn't have to be a chore. Instead, I can think of it as something that is helping me fulfill my purpose."
"I like how much they put their competitive spirit into their jobs now and how much it helped them to invest in their career."
The panelists noted that the same competitive drive that fuels them as student-athletes is still a valuable asset when their playing days are over.
"When we're interviewing people, two backgrounds that I absolutely love to see are the athletes and people with a military background," Turner said. "You've shown throughout your athletics career to have a purpose. Every day, you go practice with purpose. You've also shown that you were able to balance a number of activities at one time as you keep your grades up while dedicating six or seven hours per day to whatever is paying for your education. Sales is going to reward you for things you can already do.
"Right now, the University of South Carolina is giving you the skills to adjust to anything that life throws at you."
– Cynthia Bradshaw

"You're athletes, and you're used to competing with other people. Sometimes we compete with our own teammates that you like. We know how to do that in a professional way and retain friendships while still trying to out-perform someone you really like."
"If you go on an interview, they are looking for someone who is passionate, determined, and has that drive to go after what their purpose in life is," Bradshaw said. "You sell yourself every day.
"I couldn't stand to lose on the tennis court. That competitiveness made me want to be the best teacher I could be. That made me successful, but it also made my students successful."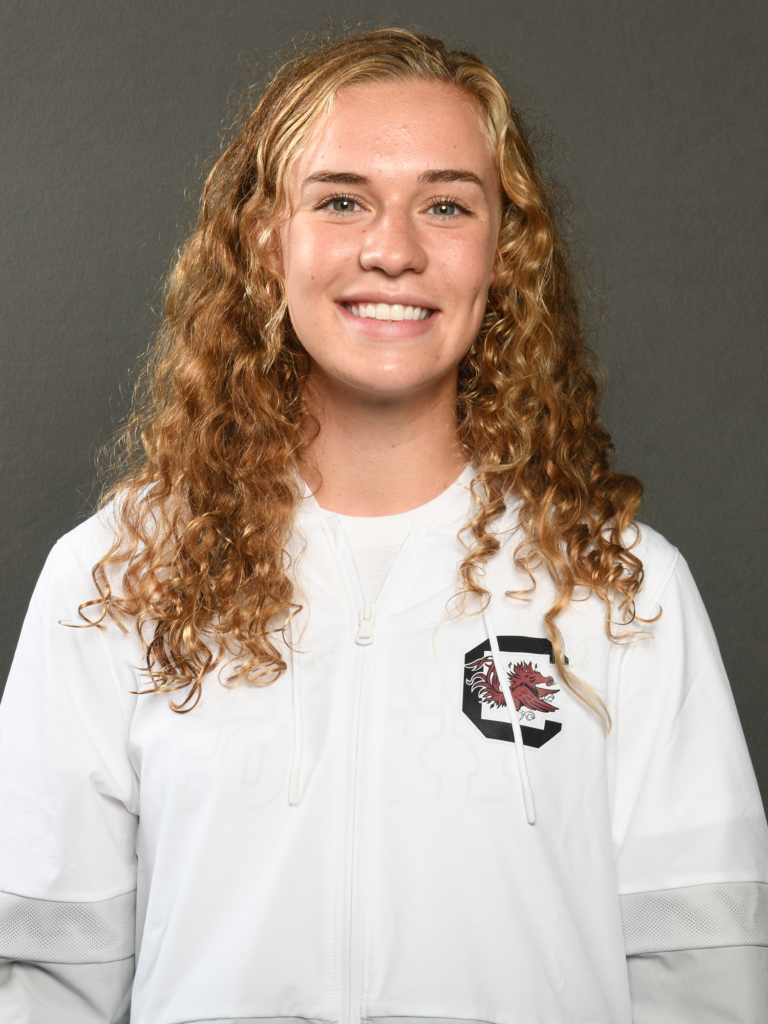 Taylor  Steele
"Sales is like being an athlete," Burgess said. "It's competitive. I wanted to go somewhere I could win every day. I like seeing my name on the top of the list. If you're competitive, it makes the team better as a whole."
The former Gamecocks also stressed the importance of networking, and that a great way to do that is to become active in the USC Association of Lettermen as well as My Carolina Alumni Association.
"It bonds you with your teammates, but it also bonds you with those that came before you, so you have that total connection," Bradshaw said.
 The alumni also encouraged the student-athletes to start networking now.
"More people find jobs through people that they know," Turner said. "You have the ability to network with a lot of ex-South Carolina athletes. Everyone you meet is an opportunity. You never know when you're going to meet somebody who needs somebody just like you.
"Good listeners typically make more sales than good talkers. Ask open-ended questions and sit back and listen."
"Don't ask someone for a favor, ask them for help," Burgess said. "Get feedback. Feedback is like watching game film."
The panelists noted that your first job doesn't have to be what you do for your career, but they encouraged the student-athletes to be passionate about it nonetheless.
"It's like a ball game in that you have to find a way to win," Burgess said. "Things aren't always going to fall your way. You have to stay positive. Just keep playing! I started out in sales during a recession. It was tough.
"And don't skip jobs every six months. Stay somewhere; work and learn that skill. You have to show commitment to anything that you are doing. When the right job comes around, you're going to know it."
"You need to start building your resume with successes on it," Turner said. "Find something that you are passionate about selling. When you love what you do, and you're passionate about it, you're going to be successful most of the time. That first job that you're looking for may not be what you're doing 20 years later. The most important thing is that in your first go-around, find something you are passionate about."
"Teaching is a very demanding profession, but down the road I'm seeing the fulfilling part of my job when I see former students and they tell me what they're doing now," Bradshaw said. "Right now, the University of South Carolina is giving you the skills to adjust to anything that life throws at you."