Lane maintains competitive drive after hanging up her soccer cleats
It's been nearly three years since Lindsey Lane (2014-2017) hung up the soccer cleats, but the former South Carolina midfielder still has that competitive drive. Lane, who graduated in 2018 with a degree in visual communications and later earned a master's in Art, is now a co-owner of her own graphic design business and also found a passion for coaching and competing in CrossFit events.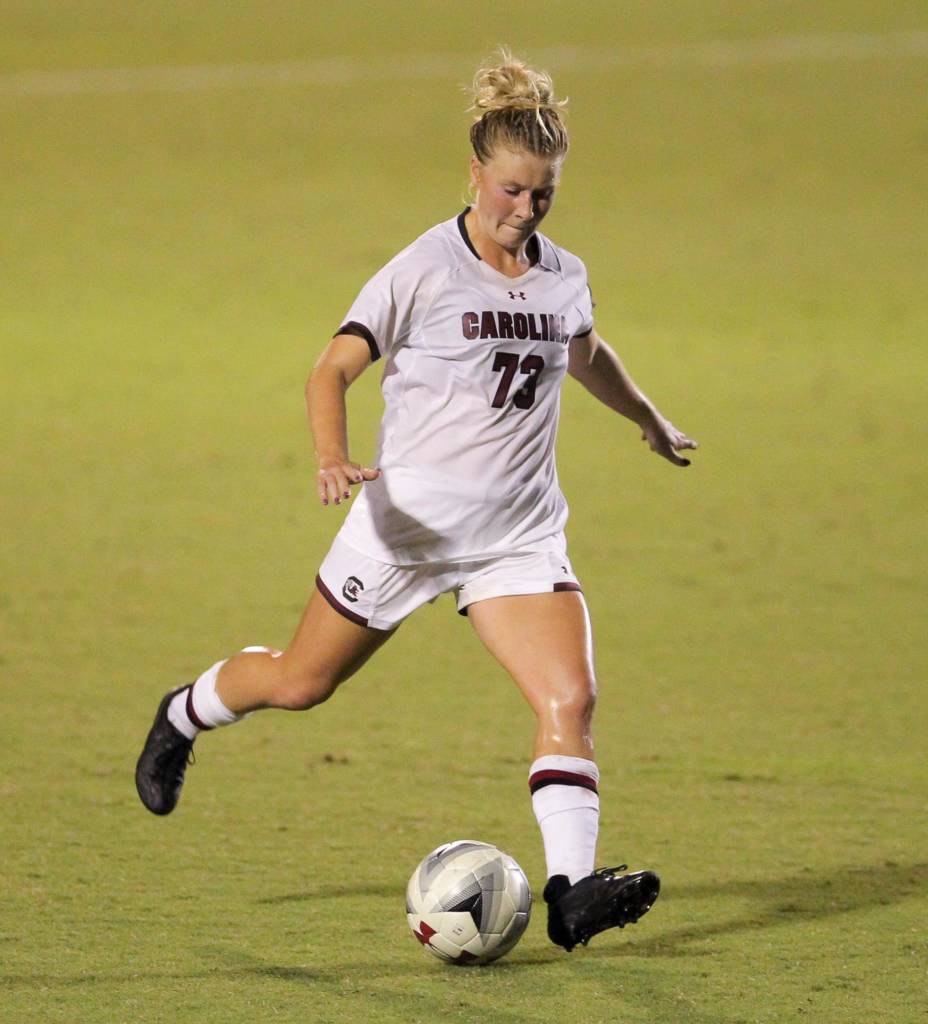 "When I finished up soccer, I was running marathons and half marathons, and then I was working next to a CrossFit gym," Lane said. "I finally convinced myself to go in there one day, and I started liking it a lot. I liked getting back into that competitiveness that I had from soccer.
"What I really liked about it is that there is always something to continue to strive for and get better at. That's something I was missing after soccer was over."
Lane had been working for a graphic design agency in Greenville, S.C.,  and then found a partner to start her own company, Landy Design Co., in January.
"We do web site design, logo design, branding, apparel, and pretty much anything you can think of," Lane said.
In addition to gaining accounts around the state, her desire to teach and compete in CrossFit has also led to a number of additional clients.
"We're doing a web site and a re-brand for a gym in the area," Lane said. "We're also doing some CrossFit-type podcasts and apparel designs for a big competition in Miami. It's been fun to bring those two worlds together. I love fitness and helping people stay active and healthy and getting to design cool stuff for people, too."
"It brings back that competitive feeling I used to get with soccer."
Just like her business, Lane's desire to compete continued to grow.
"I coach part-time in a gym in the area just for fun," Lane said. "It's functional fitness for everyone. My mom does it. I coach a lady in my gym who is around 75. There are younger folks that do the more competitive side. It's high intensity interval training. It's a little bit of weightlifting and cardio and a little bit of gymnastics combined.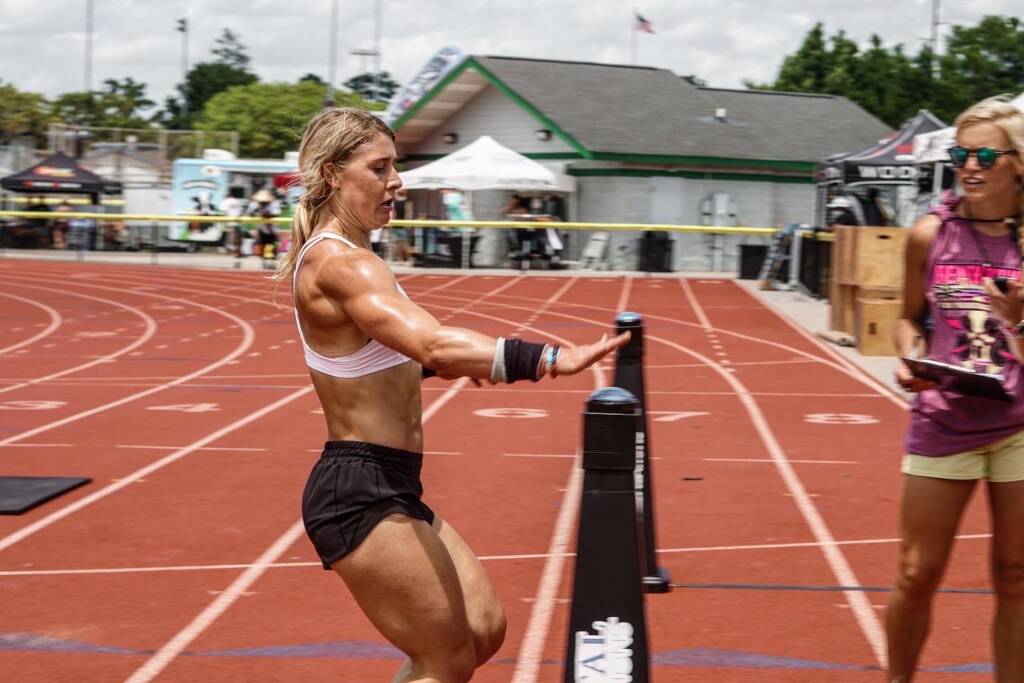 "There are some similarities and some differences with my training for soccer. As a midfielder in soccer, I kind of lived in that 85 to 90 percent range. You're never really pushing into that next level of discomfort. CrossFit has pushed me into that next red-line, uncomfortable kind of state and doing things I never thought my body was capable of doing with lifting heavy weights and gymnastics kind of moves. You're moving through space in a different way, so it's fun. We had a great training program at South Carolina, so I had a good base for this."
Lane recently competed at an event in Myrtle Beach and is looking forward to qualifying for more events in the next year.
"It brings back that competitive feeling I used to get with soccer," Lane said. "One thing I like about it is that you are always preparing for the unknown. Sometimes you don't know beforehand what the events are or what the set-up is going to be like at the competitions."
The former Gamecock is enjoying a nice balance of happiness at work with her business as well as her personal time with fitness, and she carries a lot of fond memories of her days in the Garnet and Black when she helped South Carolina win back-to-back SEC Championships (2016-2017), reach the College Cup semifinals in 2017, as well as making it to the program's first trip to the NCAA quarterfinals in 2014.
"I loved pre-season even though everyone joked about it being so hot and awful," Lane said. "We didn't have class yet, so we just got to play soccer a few times a day. Those were some of my favorite times.
"Beating Florida at home to go to the Final Four was awesome! Beating North Carolina my freshman year at their place to go to the Elite Eight for the first time was also a moment that sticks out. Beating Florida for the SEC Championship was nice, too.
"I get back for games when I can now. I definitely want to get back for a couple more this year!"