From Online Classes to On Court at Roland Garros
Men's tennis freshman Bruno Oliveira isn't having the fall he thought, but it's still a dream come true.
While 2020 has been a rollercoaster of emotions for many around the world, South Carolina men's tennis freshman Bruno Oliveira may be on a steeper ride than most.
 
After his December signing to join fellow Brazilian and Gamecock head coach Josh Goffi in Columbia, Oliveira continued to play in junior tournaments until his season, like everyone else's, was shut down by the COVID-19 pandemic. He waited out the shutdown at home in Belo Horizonte, Brazil, with two dreams in front of him – coming to the U.S. to continue his tennis career at South Carolina and playing at Roland Garros Junior French Championships.
 
Both had been near reality just months before, but as each month's Visa appointment at the embassy was cancelled and sports around the globe continued to be shut down, both dreams were feeling farther away than ever.
 
"I had Visa appointments in March, April, June, July and then in August," Oliveria said. "When [the embassy] cancelled it in August, that was when we actually thought 'OK, so we have to think of plan B."
 
True to form, Goffi wasted little time teaching his newest team member to adapt to what he would come next.
 
"[Bruno] was crushed; we could hear it in his voice," Goffi said. "So, in situations like these, you move on and focus on the next best thing. There was still a lot of uncertainty about a tournament schedule because of COVID at that time, so we spoke about 1-2 things to focus on developmentally, things in his game that might limit his growth in the future. I remember saying, 'If it happens to be a fall without tournaments, then that's okay also. We'll turn it into a positive and get after a few things that you wouldn't be able to if you were playing a full tournament schedule. Either way, it's a win.'"
 
With a renewed positive mindset, Oliveira returned to training in Belo Horizonte with eventual two-time U.S. Open doubles champion Bruno Soares, and a week later, he got the news he was hoping for – the Roland Garros Junior Championships was confirmed to take place October 4-10.
 
The road from Brazil to Paris had two stops, each with its own incredible opportunity. Oliveira spent time in September at that ATP 1000 event in Rome, practicing with top-10 professional players, including world No. 1 Novak Djokovic. It gave him a taste of the work ethic required and the environment around a professional tournament. From there, an academy in Barcelona was home for the final preparations for his October debut at Roland Garros.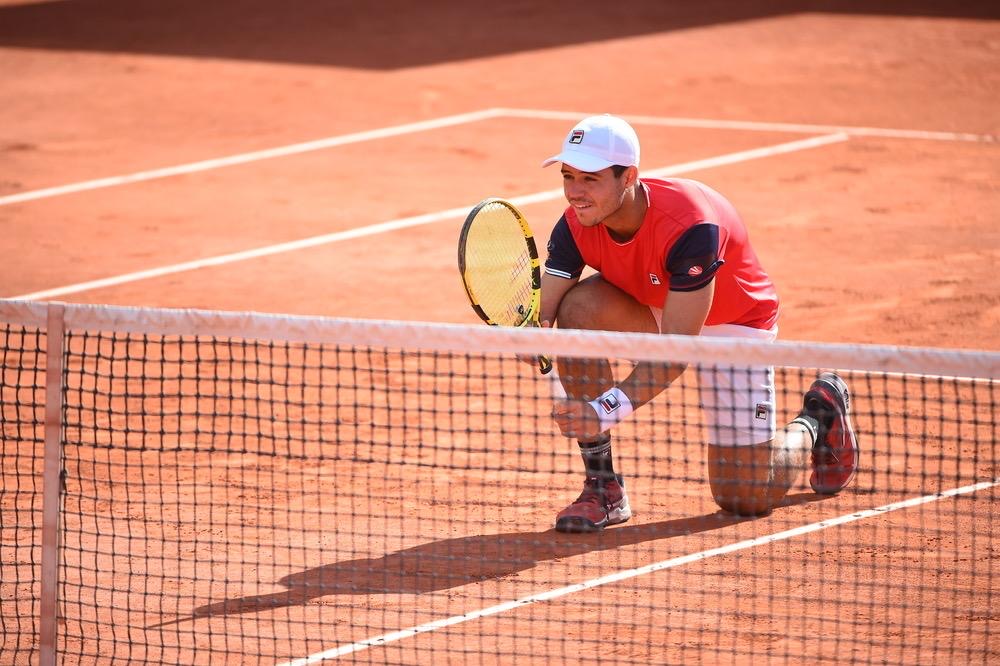 "Playing Roland Garros is something that I always dreamed of," he said. "When I was seven years old, starting school, every paper I used to write, 'I want to play Roland Garros; I'm going to be number one.' It was the two things that I used to write on those papers. It was like a dream came true just playing there."
 
Seeded eighth in the doubles draw, Oliveira and childhood friend Natan Rodrigues played a tight 7-5, 7-5 match in the opening round. Round two was an even tighter battle as they split sets with the French duo Axel Garcian/Max Westphal (7-5, 6-7 (4)) before winning the super-tiebreak 10-6 to advance to the quarterfinals.  There, they needed another super-tiebreak to get past Great Britain's Arthur Fery and Felix Gill (6-4, 3-6, 10-3).
 
"The first rounds were really, really tough," Oliveira said. "Thanks to not playing for six months and being away from competition – we were only practicing – we didn't know how our bodies were going to react, how our mind was going to react. They were good players, and it was close matches. We could get a lot of confidence from that and made it easier for us to advance in the tournament."
 
In the semifinal, those battles combined with their long-time friendship and four-year doubles partnership allowed them to dominate Martin Krumich/Dalibor Svrcina of the Czech Republic 6-2, 6-4.
 
"Going into the semifinals, we trusted each other so much that when we enter the stage, we cannot think about pressure, we cannot think about anything else than playing our best," Oliveira said. "We played at a really, really high level, both of us, and we played the right game to beat the other guys.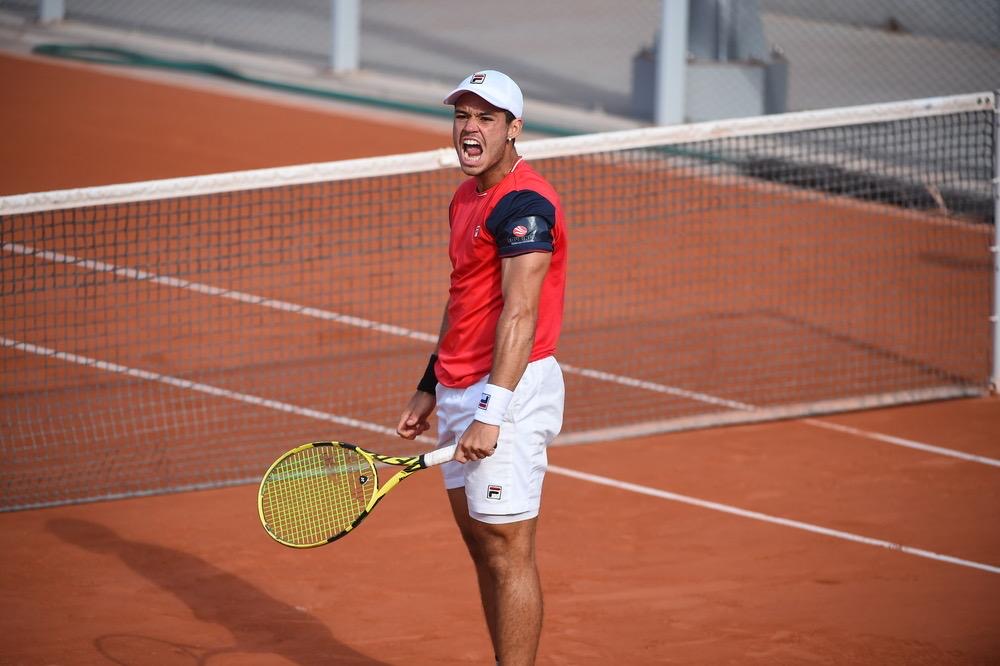 "After winning the semifinal, it was a mix of feelings, actually," he continued. "It was happiness because we won the match – we were living our dreams; we were in a Roland Garros final, you know. And it was a little bit of relief because it was so tense during the match. It was a really important match, and we wanted so much to win. When it finally happened, we took a large breath and knew we had one more step to go. So, it was a mix of all those two feelings."
 
The pair finished as runner-up to the tournament's No. 3 seed, but Oliveira continues to relish the experience, including how much it brought him closer to his Gamecock teammates.
 
"After every single match, I would text Josh and our group to send results and tell them about the matches," Oliveira said. "They were cheering me so much and supporting me so much. Josh was giving me some advice for the next round, how to deal with it and everything. They were really important to me. It was so nice hearing from them, all the support they were giving me."
 
With one dream realized, Oliveira now has his sights set on fulfilling the second dream – joining his team in Columbia.
 
"We've been keeping up with his matches and cheering him on," Goffi said. "And he's been doing the same with us this fall. I've been sending him the links to watch our team compete so he can have a better understanding of the college environment."
 
"Now I'm really looking forward to going to Columbia, so I can go back with the team, get back with Josh so we can start working, to enjoy this energy they have, this great mindset. I see that I can develop a lot and find my best tennis there, and to meet my new family, my new Gamecock family."