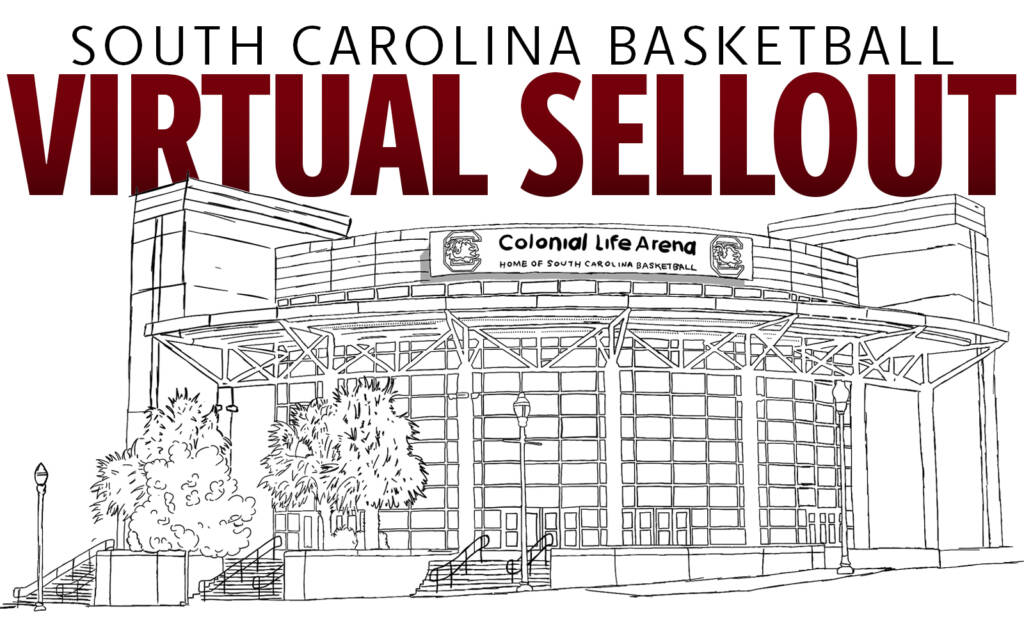 It's no question that Gamecock basketball fans are the real deal! You pack Colonial Life Arena and help us create the best home-court advantage in the country. Since we aren't able to have 18,000 of you at every home game this season, we've created the Gamecock Virtual Sellout campaign to help us keep our nation-leading attendance records! The Virtual Sellout campaign gives you the chance to purchase a virtual seat in Colonial Life Arena for the 2020-2021 Gamecock men's and women's basketball seasons. There's four tiers available and they'll all contribute to our goal of selling at least 18,000 virtual tickets for the season. 
Each tier comes with gifts including at least one scratch off ticket. With the scratch off ticket, you'll have the chance to win prizes including the chance to use a suite during the 20/21 or 21/22 season, single and season game tickets for the 21/22 season, online store discounts and more! 
 

*You must purchase the virtual sellout by December 15 in order to receive the scratch offs.