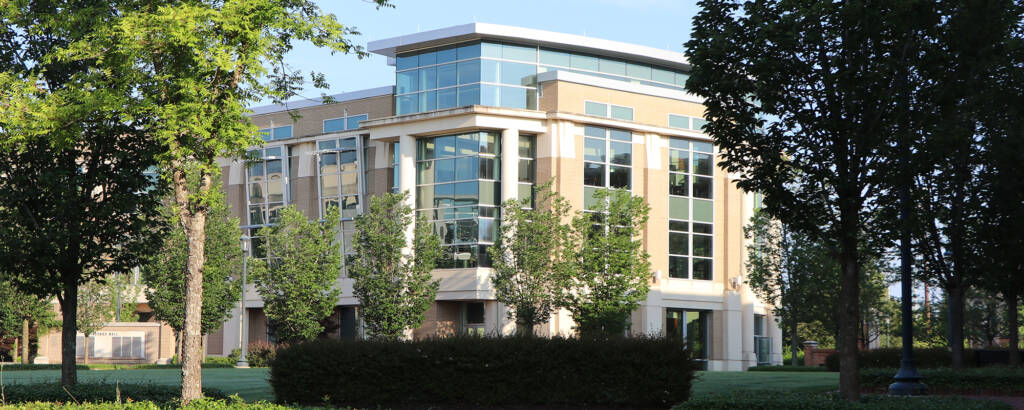 In 2020-21, University of South Carolina Athletics celebrated another tremendous year in the classroom. Seven Gamecock athletic teams and 66 Carolina student-athletes earned academic recognition last season. Below are Gamecock student-athlete academic highlights from the past year.
South Carolina led the Southeastern Conference with 460 total student-athletes earning SEC Academic Honor Roll status. Since 2015-16, Carolina has had 2,435 student-athletes earn SEC Academic Honor Roll, which also leads the league.
Most first-team CoSIDA Academic All-Americans (4) in history of Gamecock Athletics.
Aliyah Boston (Women's Basketball Academic All-America of the Year)
Mackenzie Boesel (Softball)
Brett Kerry (Baseball)
Lois Kaye Go (Women's Golf)
Five total CoSIDA Academic All-Americans
Lauren Chang (Women's Soccer) – 2nd team
CoSIDA Academic All-District Recipients
Mackenzie Boesel (Softball)
Aliyah Boston (Women's Basketball)
Lauren Chang (Women's Soccer)
Lois Kaye Go (Women's Golf)
Brett Kerry (Baseball)
AJ Lawson (Men's Basketball)
Kyla Manning (Volleyball)
Adam Prentice (Football)
Daniel Rodrigues (Men's Tennis)
Baseball – American Baseball Coaches Association Team Academic Excellence Award (Must have team GPA or 3.0 or higher)
Men's Basketball – National Association of Basketball Coaches Honors Court (Must be junior or senior and have 3.2 GPA or higher in current academic year)
Beach Volleyball – American Volleyball Coaches Association Team Academic Award (Must have team GPA of 3.3 or higher)
Cross Country – United States Track & Field and Cross Country Coaches Association (USTFCCCA) All-Academic Team (Must have a team GPA of 3.0 or higher – 10th highest GPA in the nation and highest in the SEC)
Equestrian – American Wood Fibers NCEA All-Academic Team (First Team – Participated in 70 percent of school's meets; 3.5 GPA or higher; Honorable Mention – 50 percent of school's meets; 3.0 – 3.49 GPA)
Caroline Bald – First Team
Louisa Brackett – First Team
Kit Cunningham – First Team
McKenzie Duncan – First Team
Trinity Hammerschmidt – First Team
Alice Kass – First Team
Taylor Kellam – First Team
Alexa Thorpe – First Team
Sloane Vogt – First Team
Cora Wyers – First Team
Jordan Allen – Honorable Mention
Kiersten Beckner – Honorable Mention
Addie Cromer – Honorable Mention
Graycen Hess – Honorable Mention
Equestrian – APHA NCEA Honor Roll (Must have 3.25 GPA or higher)
Kate Bonham
Gabrielle Brassard
Mira Clavecilla
Mary Margaret Coats
Nikita Cope
Rawleigh Harris
Mackenzie Matthews
Christina Mueller
Claire Pound
Josephine Rose
Michaela Schrim
Mackenzie Suffy
Men's Golf – Golf Coaches Association of America All-Academic Team (Team GPA of 3.0 or higher)
Men's Golf – Golf Coaches Association of America Srixon/Cleveland Golf All-American Scholars (Must have stroke average of 76.0 or better and a GPA or 3.2 or higher)
Jack Parrott
Caleb Proveaux
Jack Wall
Jamie Wilson
Women's Golf – Elite 90 Award for NCAA Division I Women's Golf Championships (Top academic standing of individuals at national championship)
Women's Golf – Women's Golf Coaches Association All-American Scholars (Must have a 3.5 GPA or higher)
Lois Kaye Go
Ana Pelaez
Pauline Roussin-Bouchard
Mathlide Claisse
Paula Kirner
Men's Swimming – College Swimming & Diving Coaches Association of America (CSCAA) Scholar All-Americans (Must have 3.5 GPA or higher and a B-cut standard time for NCAA Championships)
Luke Massey – 2nd Team
Tamas Novoszath – 2nd Team
AJ Ross – 2nd Team
Jordan Yip Zhu Ern – 2nd Team
Women's Swimming – College Swimming & Diving Coaches Association of America (CSCAA) Scholar All-Americans (Must have 3.5 GPA or higher and a B-cut standard time for NCAA Championships)
Janie Smith – 1st Team
Mari Kraus – 2nd Team
Riley Parker – 2nd Team
Taylor Steele – 2nd Team
Men's Tennis – Intercollegiate Tennis Association (ITA) All-Academic Team
Men's Tennis – Intercollegiate Tennis Association (ITA) Scholar-Athletes (Must have 3.5 GPA or higher)
Thomas Brown
Raphael Lambling
Carter Morgan
Phillip Jordan
Daniel Rodrigues
Bruno Oliveira
Women's Tennis – Intercollegiate Tennis Association (ITA) All-Academic Team (Must have team GPA of 3.2 or higher)
Women's Tennis – Intercollegiate Tennis Association (ITA) Scholar-Athletes (Must have 3.5 GPA or higher)
Silvia Chinellato
Kendall Couch
Megan Davies
Lindsay Tulenko
Emma Shelton
Ana Cruz
Allie Gretkowski
Volleyball – American Volleyball Coaches Association Team Academic Award (Must have team GPA of 3.3 or higher)