Colin Burgess doesn't get too many days off, and that's just fine with him. South Carolina's junior catcher started 47 of South Carolina's 57 games last year and has earned a reputation as one of the best defensive receivers in the game after being named to the Johnny Bench Award List in 2021.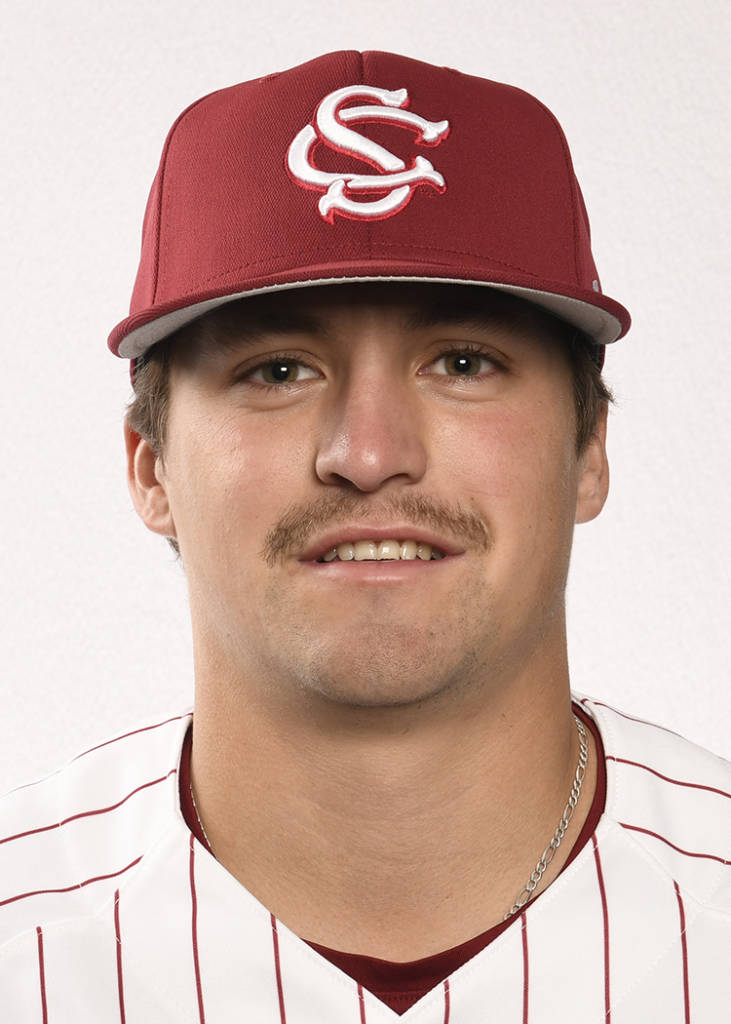 "Some days it's a little tougher than others to get going, but it's fun seeing the whole field and sort of controlling the whole game," said Burgess, who goes by the nickname "Burgy" and sometimes Oscar, as is Oscar the Grouch from Sesame Street. "You don't feel great every day that you go back there, but it's not a negative. You just find a way to go do it. I just love how you're involved in every single play."
Accolades aside, Burgess has other qualities of which he's proud.
"I'm a great golfer and the best ping-pong player on this team!" Burgess said. "Well, (assistant coach Scott) Wingo is better. I lost to him in the championship in ping-pong. He's a vet, but I've been practicing and he's not ready for this!"
The Gamecocks do have other catchers on the roster competing for time with freshmen Talmadge LeCroy and Cole Messina. Although Burgess started as designated hitter twice last year, he said he has never asked for a day off from behind the plate and doesn't plan to do so anytime soon.
"No. Can't do it!" Burgess said emphatically. "I do think I have to take on more of a leadership role, especially being a catcher. Hopefully I can just bring it every single day."
Burgess started playing baseball when he was four years old and started playing catcher as a freshman in high school in Lexington, Kentucky. All those years later, he's still having fun every time he steps between the white lines.
"I feel like a kid every single time I step on the field," Burgess said.
"I definitely hear some very funny things from fans when I'm sitting there behind the plate, but normally I drown out that noise. There are some things I can get a laugh at."
Burgess hit .241 overall with four home runs and 20 RBI last year while throwing out 16 base runners trying to steal. He started 29 of 30 SEC games last year, hitting .257 in league play.
"I'm more of a defensive guy, so I really like throwing out guys more than anything," Burgess said. "It feels good just knowing you did everything you could to get him out."
"This is one of the best places in the country to play college baseball."
The Gamecocks reached the NCAA Regional Tournament last year, and Burgess said he has bigger plans for the team and himself in 2022.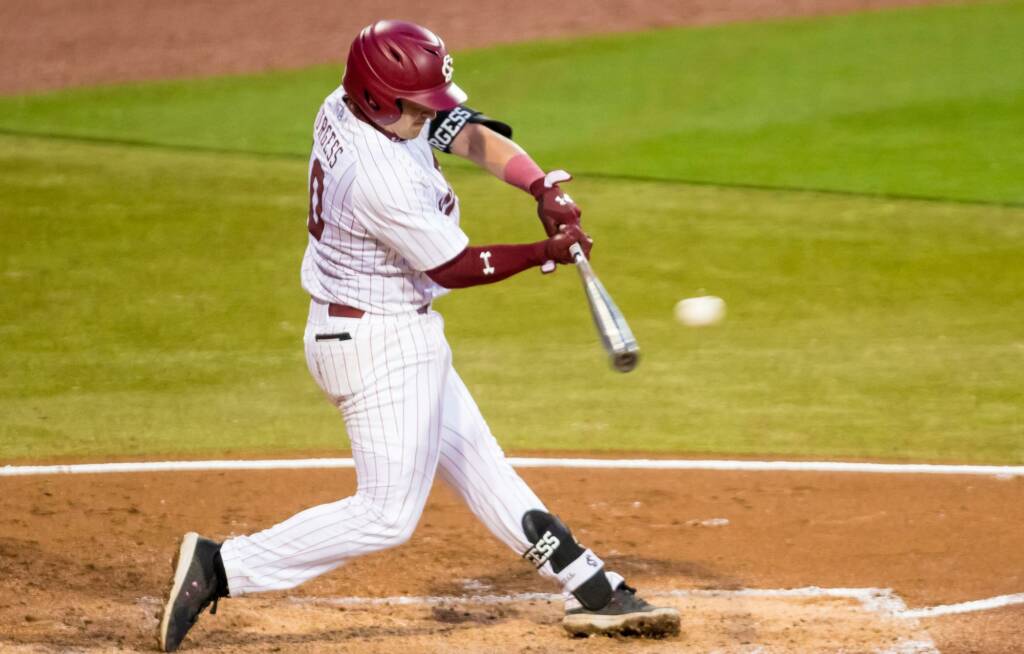 "I think we're going to be better offensively this year and not strike out as much," said Burgess, who is studying sport and entertainment management and aims to stay in the game as a coach or scout whenever his playing days are over. "I think we're a pretty close-knit group. I think I've gotten a little better on the hitting side of things from (assistant) coach (Chad) Caillet. He's been working on my swing a little bit. I can still improve on some other things.
"The toughest part of my job is keeping the pitcher calm on every single pitch. I don't want them getting excited or riled up."
Catching most of the games, Burgess must work with a lot of different pitchers of all ages, which means adjusting to with a wide range of personalities as well as fastballs, breaking balls, and changeups.
"There are some guys you have to help get going, who like getting yelled at and things like that," Burgess said. "There are other guys you have to slow them down and calm them down."
"He's a really good catcher," said sophomore pitcher Will Sanders. "He leads the team. He's a great player, who carries himself well on the field. The biggest thing he does is that he gives us confidence even If we throw a bad pitch or don't execute one pitch."
Burgess owned a streak of 20 straight games in which he reached base last year, but he said he's not all that superstitious, even when there's a streak on the line.
"Some days you only get a certain number of swings in the batting cage, so if you go a little bit over it or a little bit under it, it's probably not going to be a good day," Burgess said. "(When you're on a streak) you're just thinking, let's go see if I can do it again today."   
As he gets set for opening day, Burgess can't wait to get back behind the plate at Founders Park.
"Our fans are awesome," Burgess said. "We have a beautiful field. The coaches are great. I've known some of my teammates for a really long time. This is one of the best places in the country to play college baseball."