Team Player On the Court, One Man Band Off the Court
While Tre-Vaughn Minott continues to hone his skills on the basketball court, the South Carolina sophomore from Montreal, Quebec, can be a one-man band off the court if he wanted to be. That's because Minott can play seven musical instruments.
"I had a fifth-grade teacher who use to play music in class on the piano," Minott explained. "I picked up on a song he was playing, and said it sounds similar to what he was doing on a flute, and he told me I had a good ear for music. So, I tried it. That's how it started. I've always been the type to listen to music and just try to hum out the different sounds or instruments I hear.
"I played a lot of instruments partially because of the school and the program I was in. I had to do one instrument one year and then switch to another. That's main reason, but also, I just love music.  I never really found it to be difficult. It was just something I always liked doing."
He started out playing piano, drums, and bass guitar, and in middle school he learned clarinet, trumpet, and tenor saxophone. He also picked up the acoustic guitar.
"The acoustic guitar was the hardest for me because you have your fingers on a certain note and different places, and I always had big hands, so that's been a struggle," said Minott, whose hands match his 6'9″ frame and is studying retail and fashion. "I didn't like piano as much. That was the first instrument I ever played. I just wanted to try something new."
Minott hasn't abandoned what he learned as he currently has his bass guitar and small keyboard in his apartment.
"I play from time to time when I get bored," Minott said. "I can hook up my mini-keyboard to my computer, and I can make a couple of songs for guys on the team or just fool around with it a little bit."
"Everything that you do relates to the passion that you have."
He hasn't actually put together a mix where he is playing all seven instruments on a particular piece, but that's not completely out of the question.
"I think I'm most accomplished with the drums, but my favorite is the bass guitar," Minott said. "The bass just carries the whole soul of the music. I've always been a bass guy. I used to sing, but not much anymore. I used to be in a band when I was 11 years old. It was just four friends wanting to play instruments and do different songs. I played the drums in that. In fifth and sixth grade, all I wanted to do was play music.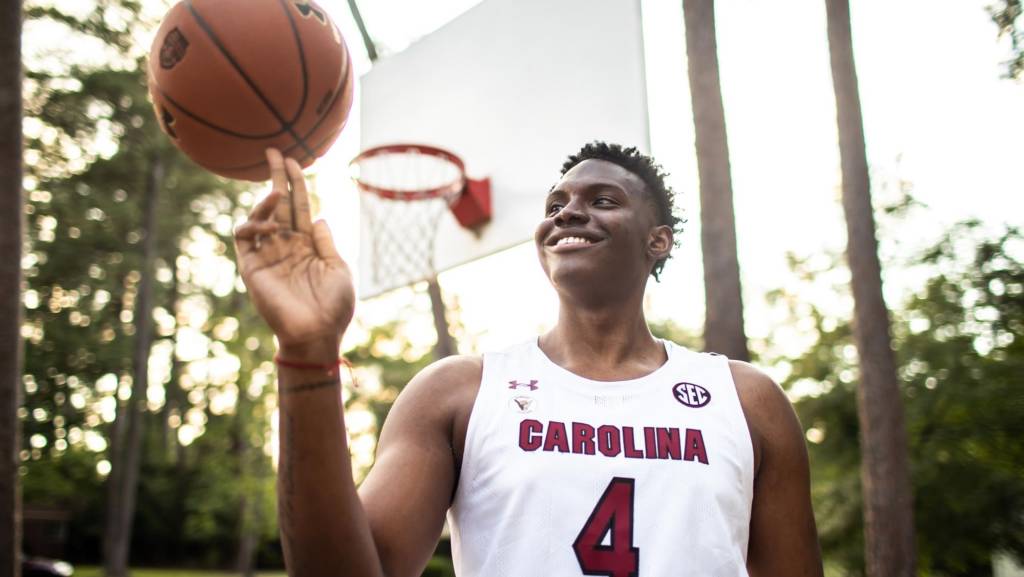 "I don't have a specific musician that I admire. I just like to listen to anything and everything. I do like Metallica though. I think my love for Metallica began in the eighth grade. One year when I was in school, the eighth grade had an orchestra, and they played 'Enter Sandman' (by Metallica)."
Learning to play all those instruments was time consuming and took a lot of commitment, similar to what he is doing now with basketball.
"I didn't start taking basketball seriously until I was 15 or 16 years old," Minott said. "Before that, I didn't want anything to do with basketball. Once I started taking it seriously, the music became more of a hobby. Everything that you do relates to the passion that you have. I used to spend hours and hours just to get one song right on the bass or on the saxophone. That translated over to basketball where I'm trying to get my jumper right or something like that.
"Music came easier for me. I was always sluggish and slow and not coordinated when I first started out playing basketball. Eventually, I just got good at it."
As he tries to make sweet "string music" on the basketball court, Minott has an eye on his future, which is in another area of the arts.
"I like movies," Minott said. "Hopefully I can be a movie director one day, whenever basketball is over. I'd like to produce my own movie and write my own screenplay."
If nothing else, he could certainly perform his own soundtrack for the film.