South Carolina Once Again Offering Seats for Soldiers
May 24, 2018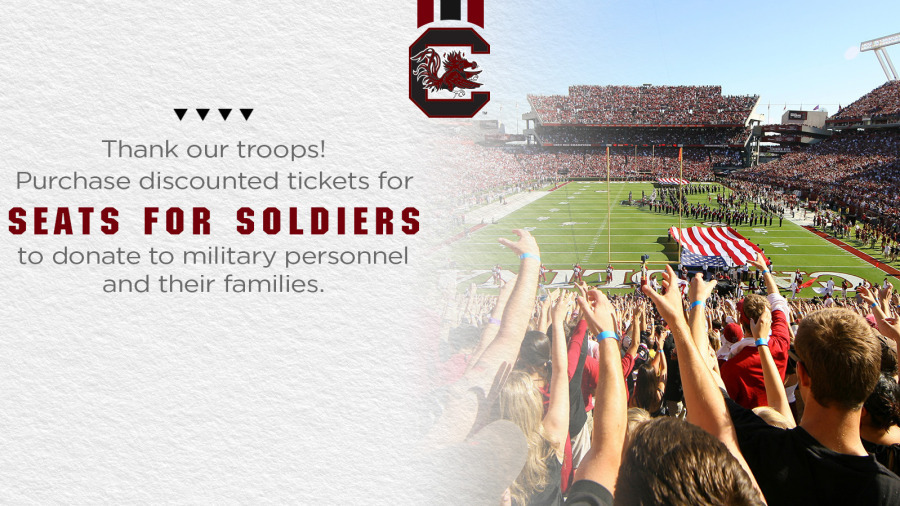 South Carolina Athletics is once again offering the opportunity for Gamecock fans to support their team while also showing support for members of the United States military with the return of the Seats for Soldiers program. The program gives fans a chance to purchase football tickets at a discounted price of only $25 to donate to soldiers and their families for South Carolina's season opener against Coastal Carolina on Saturday, September 1, at Williams-Brice Stadium, and there is an added incentive in working with Operation Hat Trick, a national organization that generates awareness and support for the recovery of wounded service members and veterans.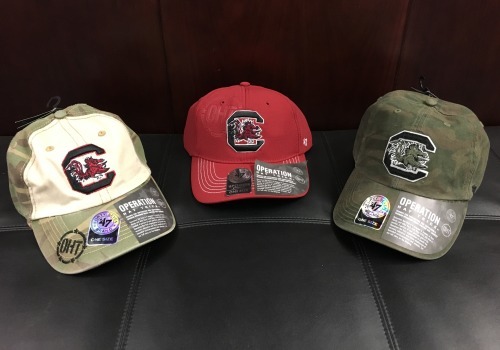 "The fans can purchase a ticket at a discount, and we hold that ticket to donate to military personnel so they or a member of their family can come out to a game," said Dan Stahl, General Manager of Ticket Sales. "In teaming up with Operation Hat Trick, for every fan that donates at least two tickets, we're going to provide them with a complimentary Operation Hat Trick Gamecocks hat. This program has always been tax deductible, and we wanted to show our appreciation to fans who donate to the program a little more. If we can get a bunch of fans to get those hats and maybe even wear them during the Seats for Soldiers game, I think it would be a great way to show their support for the military that day."
"We are fortunate to live in one of the most patriotic states in the nation," said Patrick McFarland, Executive Director of the Gamecock Club. "Anytime we can give back to the brave men and women who selflessly serve our country is an opportunity we cannot pass up. I believe Gamecock fans sincerely enjoy having them in attendance. It is truly amazing to see the number of Gamecock fans who welcome them with open arms and thank them for being at Williams-Brice Stadium and thank them for their service."
South Carolina has offered the Seats for Soldiers program for football since 2014.
"In that time, we have donated over 3,000 tickets to the military," Stahl said. "I've been very pleased with the response from the past years. Everyone we ask will donate one or two tickets. We sold more than 600 of the football tickets last year, and we'd like to sell more than 1,000 this year.
"It's important to give back. They may not get a lot of chances to experience a game, so we want to provide them an opportunity to take a break and enjoy themselves."
The program has been expanded out to other sports such as baseball and basketball over the years as well.
Anyone interested in purchasing tickets for members of the military and their families may call the Gamecock Group sales line at 803.777.8850, or purchase the tickets online.