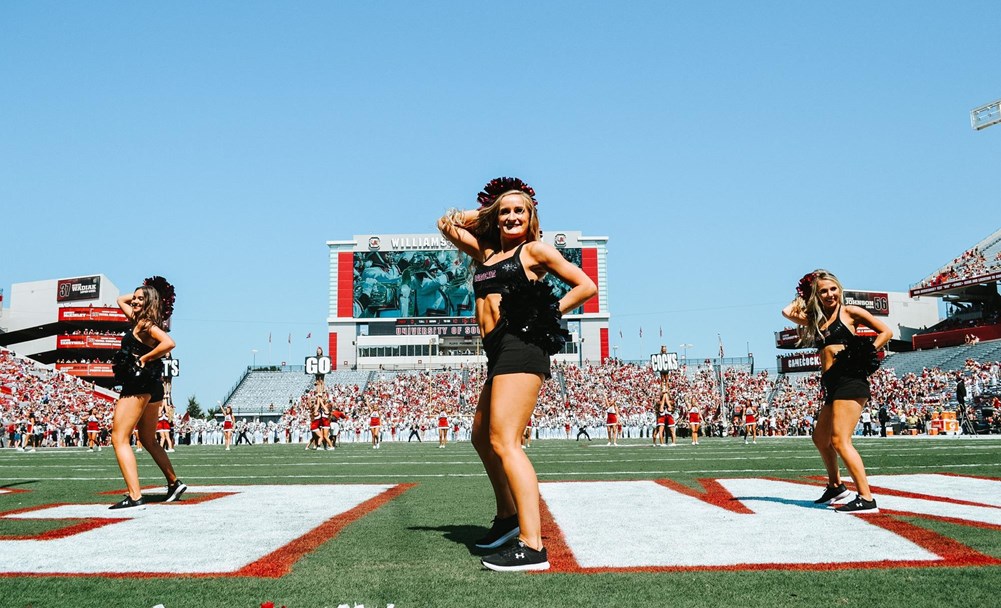 The Carolina Girls Dance Team was established in the fall of 2007 under the direction of South Carolina Athletics and head coach, Lindsay Sprague. The Carolina Girls have since become well known for their entertaining performances at Williams-Brice Stadium and Colonial Life Arena. In addition to performing at South Carolina home football games and basketball games, the team also competes nationally at the National Dance Alliance's Collegiate Championship each spring. The Carolina Girls have placed in the top five every year since 2010 and most recently won their first national championship in Division 1A Team Performance.
The Carolina Girls Dance Team is open to all full-time students in good academic standing at the University of South Carolina. Auditions are held each year at the end of the spring semester, at which dancers are required to perform various technical sequences, as well as three routines in the styles of jazz, pom and hip-hop. Auditions for the 2022-2023 team will be by invitation only.
Being a Carolina Girl is a significant commitment and following academic studies, it should be a top priority for every team member. Carolina Girls are representatives of the University and are expected to uphold its values and standards accordingly. The team trains 4-5 times per week beginning in early August through the completion of nationals in April.
For more information on the Carolina Girls or to request an appearance, please contact head coach, Lindsay Sprague at Sprague@sc.edu.