Internship at U.S. Embassy Provides Valuable Education
Bryce Simpson continues to have a most interesting response to the query of "What I did on my summer vacation." For the second straight year, the senior pole vaulter from South Carolina's track and field team spent much of his summer abroad. This time he worked as an intern with the U.S. Department of State at the U.S. embassy in Baku, Azerbaijan, for 11 weeks.
"It's always good to be more informed and educated on issues regarding regions that are of concern to the U.S.," said Simpson, who is majoring in Russian Studies and International Studies with a focus in economics.
"I did whatever they tasked me for the day, and we had some larger projects to focus on. My major projects were analyzing reciprocity issues between Azerbaijan and the U.S. government. I looked at the healthcare system in Azerbaijan and the resources that they offer. I also looked at Azerbaijanian and Iranian relations. It was cool to get a perspective on how Azerbaijan was involved in Russian and Iranian politics."
Last year, Simpson spent a month in rural Vietnam, teaching underprivileged children there through the Coach for College program. Moving forward, Simpson is interested in pursuing a career in diplomacy.
"I'm interested in working in foreign policy as a whole," Simpson said. "Specifically, I'm interested in development and conflict. I chose Azerbaijan because it's a post-Soviet country, so it's still sort of in its developmental stage and figuring out its cultural and political identity. Its close relations with the Middle East also interested me. It's an interesting relationship between post-Soviet and Middle Eastern culture merged into one. It was a great experience."
"I'm hoping to get some Congressional experience focusing on foreign policy or security."
– Bryce  Simpson

Simpson speaks Russian pretty well, and although he was educated about where he was going, he found it to be a tremendous learning experience in many ways.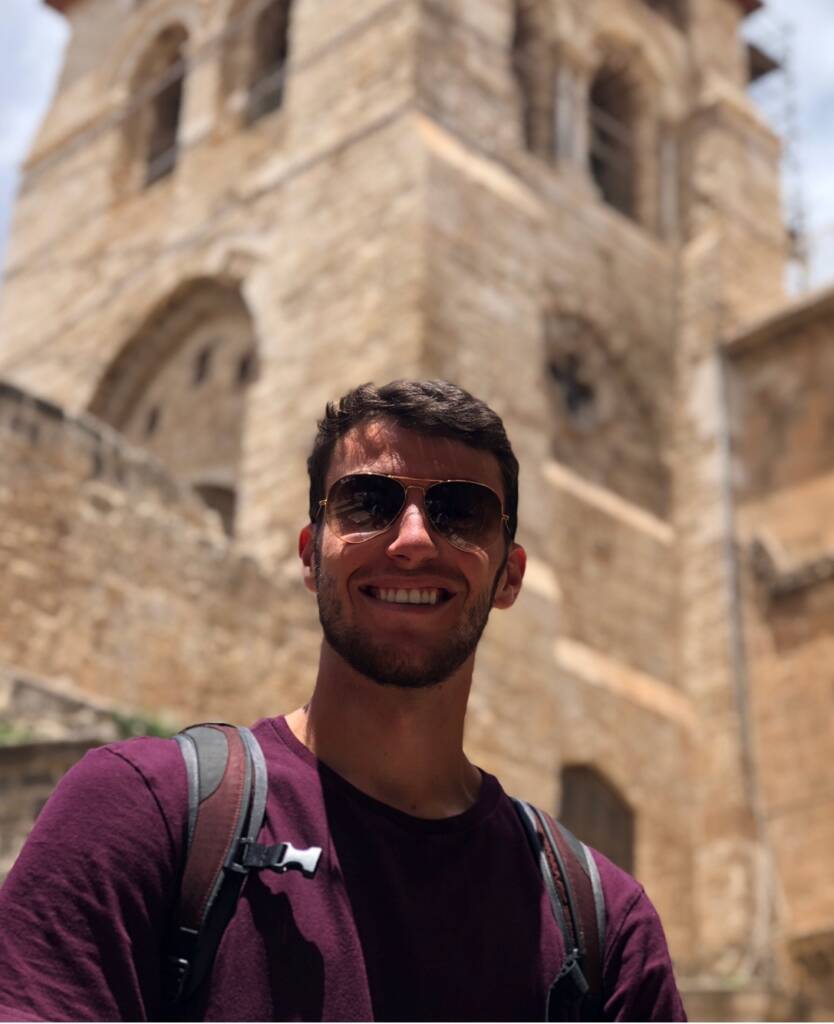 "I knew enough to get around, but it was definitely a challenge," Simpson said. "My time there helped me with my accent and my vocabulary as well. I was a little nervous about going, but not because I wasn't prepared. I think you're always kind of nervous going into a new culture by yourself.
"I knew that Azerbaijan was a big oil port out of the Caspian Sea. Other than that, I didn't know too much about the country, so I think this experience was a great opportunity to learn about a new culture and experience a region of the world that a lot of people wouldn't have the chance to experience. You can definitely see the Soviet and Russian influence in terms of architecture and also in the culture. It's trying to become more developed and a central hub. Some people call it the Dubai of the Caucasus, which is the region. There was a lot of new construction and infrastructure going up."
While he was briefed on security measures while he was there, Simpson said he never felt unsafe. He noted that best part of the internship was the people he had the opportunity to meet.
"That includes the people that I met at the embassy where I worked as well as the friends that I made who were just living in Azerbaijan, local and foreign," Simpson said. "I had the opportunity to make some good lasting friendships and enjoy my experience while I was there.
"Most people were interested in the American perspective of Azerbaijan and their role in the world."
Now that he's back in South Carolina, Simpson is grateful for the experience and is already making plans for his next step.
"This allowed me to get some great experience with the U.S. embassy and the Department of State," Simpson said. "It was a valuable experience to have under my belt. Moving forward, I think keeping foreign service in mind is definitely an option, but I also want to experience other fields before I make a final decision on my career. I'm hoping to get some Congressional experience focusing on foreign policy or security."