My Signature: Terrence Trammell is Humble in Having Jersey Retired
Terrence Trammell (1998-2000) is the first male track & field athlete to have his jersey retired at the University of South Carolina. Trammell will be honored later this month in a ceremony on campus. Trammell is a six-time NCAA champion and eight-time SEC champion who earned 13 All-America honors and later went on to win silver medals in the 110m hurdles at the 2000 Olympics in Sydney, Australia, and at the 2004 Olympics in Athens, Greece. He was also a seven-time World Championships medalist, including two gold medals, and he was inducted into the University of South Carolina Association of Lettermen's Hall of Fame in 2006.
When I found out I was getting my jersey retired, I was very excited, because that's something I never foresaw coming. There haven't been many jerseys retired in all of our sports at South Carolina.
My goal when I was there was simply to win as many events as I could and represent the school, myself, and my family wherever we traveled. I didn't expect it would lead to this. It means a lot to be the first male athlete from track & field to have my jersey retired. We had a lot of a great athletes at the time that I first came to Carolina. I tried to expand on what those others had done.
I'm proud that what we did here affected the university in a positive way.
"I think the biggest part is for my daughter to see this."
– Terrence  Trammell
Of all the things I have accomplished in my track and field career, I'm most proud of my first Olympic medal. That was a dream that was realized while I was still at the University of South Carolina. I had thought the best I could get was a bronze, but I finished second. It taught me a lot about having lofty goals and being courageous in pursuing those goals. You have to have the right work ethic to go along with that mindset.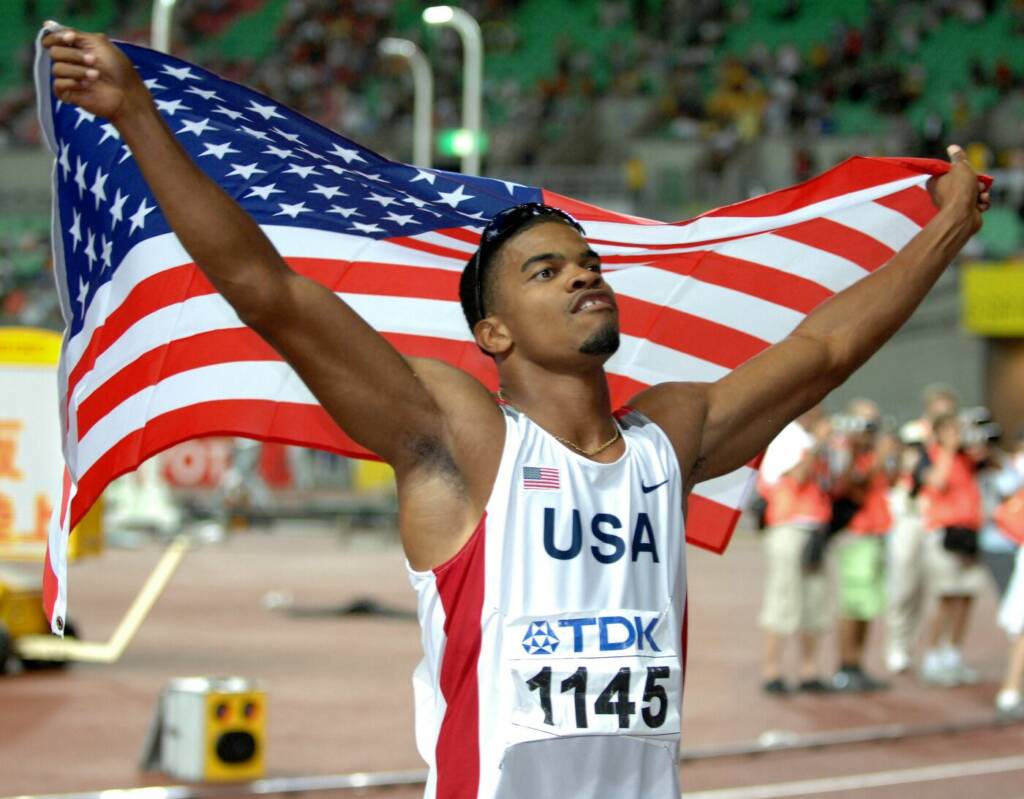 Coming to South Carolina was a great fit for me. The environment was good. I was able to learn under Coach (Curtis) Frye and my coaches while I was there, and it really prepared me for being able to run track at the highest levels. It was a friendly place. It was a program that was looking to build. It was on the rise, and that was something I wanted to be a part of.
I enjoyed going to football games and spending time with my teammates. I never ate like I did at South Carolina. I ate a lot of good food when I was there! To have that available us, that was heaven in itself!
For the longest time I was very business-oriented on the track. Later on, I experienced more of college life, so I wasn't as much of a hermit at the end.
These days, I've been working on my non-profit, Trammell Athletics, which does a lot with speed development and athletic performance with athletes. We're looking to expand our mission of providing after-school programming for youth through sports and trying to provide mentorship. I'm also coaching at a private school in Atlanta, so I've been quite busy!
I will have a lot family there (at the jersey retirement). To have my family there is a supreme honor because I came to school with a few cousins who have heard the stories, but obviously weren't around to see me compete first-hand. Just knowing that someone in the family can do something like this, it will be cool for them to see it, because it gives them a chance to aspire to something great for themselves.
I have daughter (Tatum), who is 8 years old. I think the biggest part is for my daughter to see this. She is my biggest fan. I can't wait for her to take part in that with me.