My Signature: Miki Barber Just Keeps Going
Miki Barber (1999-2003) is the first women's track and field athlete to have her jersey retired at South Carolina and will be back on campus to be honored later this month. Among her many accolades, Barber was a five-time NCAA Champion, eight-time SEC Champion, 20-time All-American, a member of the 2002 NCAA National Champion team, and competed for Team USA in the 2000 Olympics. She has competed in 19 USATF Championships and was inducted into the USC Lettermen's Hall of Fame in 2015. Now 38 years old, Barber still competes and hopes to keep inspiring others in track and field.
My career is a marathon. I'm 38, and I'm still going. You can leave a legacy in your community if you just keep going. If you're not active, you're not growing. You have to always nurture your mind, your body and your spirit. You don't quit just because you're a certain age. It's not all about winning. It's about the journey.
I'm still a runner. I have a meet I'm running in a few weeks, but I'm looking forward to coming back for the (jersey retirement) ceremony.
I didn't know what to say when they told me about it. I've never heard of a track person getting their jersey retired! I'm very honored. It's very humbling. It just makes me proud and happy.
Being the first (female) track & field athlete to have their jersey retired is unbelievable. There are so many great athletes and Olympians that have come from South Carolina. Track & field athletes put their whole life into it. There are a lot of people who have supported my career over the years. It's a big deal.
"I want to come back and be a student again!"
– Miki  Barber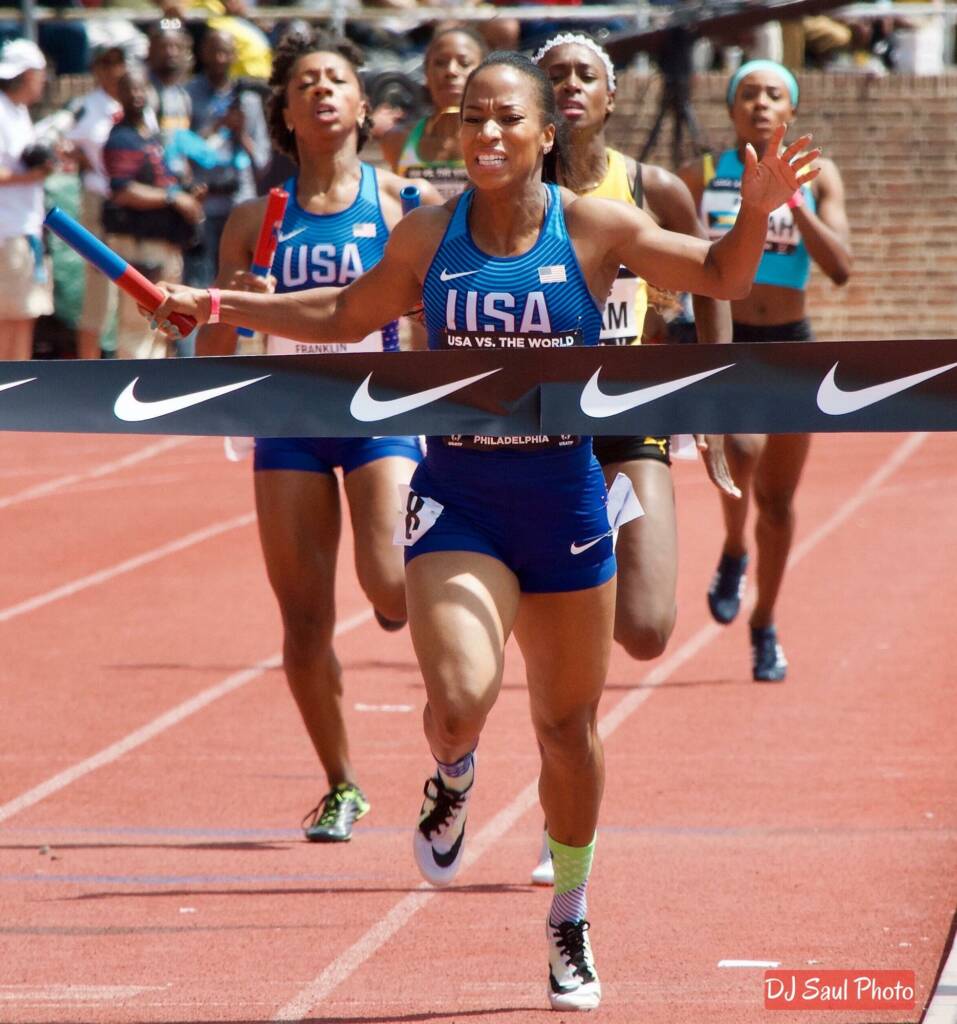 My college career means a lot. Being an NCAA Champion and representing South Carolina probably stands out the most. Making the Dean's List as a student-athlete was important to me, too. I'm proud of the energy that I put into track & field and my academic career. I wanted to represent my school and my teammates. I wanted to make my family proud.
My energy still hasn't changed.
I'm from New Jersey. I first came to the youth games at South Carolina when I was in the eighth grade. The facilities were kind of dusty back then. It was hot. I thought, 'I'm never coming back here.' 
Later, when I met Coach (Curtis) Frye, I felt the love there. I didn't even realize he was from the same school where I had been.
The school just fit. I have so many memories. We came together as a team. We all went out together. It was like our own little sorority: 'Track Phi Field.'
I can't wait to come back. My mom and dad are coming. My cousins and some of my friends are coming! 
I saw the new track and the new residence halls on Facebook. I want to come back and be a student again! It's great to see how much the program, the facilities and the campus have changed.
I love South Carolina with all my heart. To be there on the track where I made so many memories, it means a lot. So many people could have been chosen, and the fact that they chose me, it means so much.