Gamecock Success Week: Leading the Way in Academics and Service
South Carolina fans are always proud when their Gamecocks win games and take home SEC and National Championships, but the student-athletes also take pride in what they do outside of the athletics arena with their classwork and community service.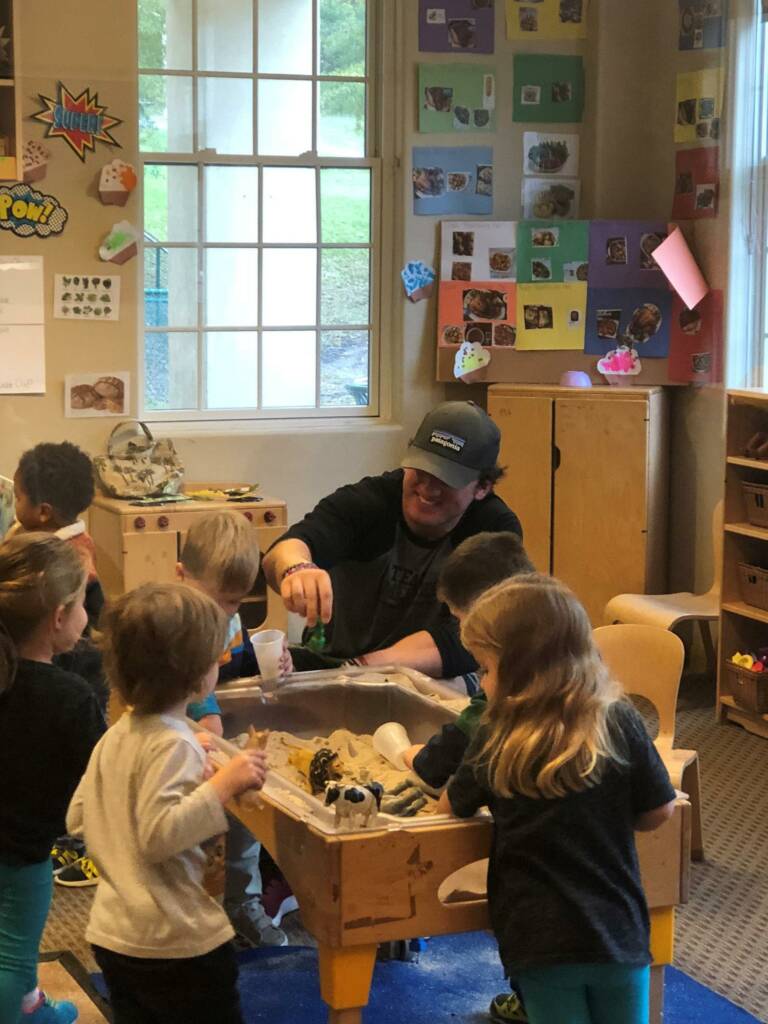 "Our student-athletes work hard in the classroom, in the community and in their respective sports to achieve success," said South Carolina Athletics Director Ray Tanner.  "When you look at the numbers, there is no doubt about their achievements with 25 straight semesters of a 3.0 GPA, being among the leaders in the SEC in the Academic Honor Roll and community service hours, and a top 25 finish in the Learfield IMG Directors' Cup.  The commitment to excellence in academics, community service and athletics competition sets the path for our student-athletes to career success and judging by these results, they are on their way."
South Carolina student-athletes finished the spring 2019 semester with a departmental grade point average of 3.338, which marked the highest GPA in department history.  It was also the 25th consecutive semester that the Gamecocks posted a departmental GPA above 3.0. The previous high was 3.335, which was set last fall.
"The focus of the Dodie Academic staff is surrounded around progress towards graduation," said Maria Hickman, Senior Associate Athletics Director for Academics and Student Development. "This past academic year, our student-athletes posted astounding numbers in the classroom that exceeded all previous records.  These accomplishments show the commitment our student-athletes have towards academic success."
Despite hectic schedules which include classes, games, practices, strength and conditioning, film and other team-related activities, the Gamecocks also found time to make a difference in the community by posting 7,057 hours of community service.
"Our student-athletes don't always have the time in the day to go out and do community service, especially when they are in season," said Carmen Rollizo, Assistant Director of Student Development. "That's why we try and provide them with different opportunities, and they choose what they can attend. The community service opportunities aren't mandated due to the (NCAA) time limit rules, so it really puts the initiative on our student-athletes. This really speaks to their character.
"It's a part of the culture so much so that we have incorporated community service into our summer bridge programming so that the incoming student-athletes understand that we aren't just telling them about the service, we're actually going out and doing it."
17 South Carolina teams earned a 3.0 or better GPA last spring.
25 straight semesters with a department GPA of 3.0 or better.
7,057 hours of community service by Gamecock student-athletes. 

Here are a few other numbers of interest:
Seventeen South Carolina teams earned a 3.0 or better GPA during the spring semester, and nine earned a 3.5 or better, led by women's tennis (3.839).
254 Gamecocks have been named to the SEC Academic Honor Roll so far this year (Fall, Winter, Spring) with the first-year recipients list remaining.  South Carolina is second in the SEC with most recipients for 2018-19 and second overall for most listed since 2015-16. 
This spring, the department named 82 student-athletes to the President's List, 151 to the Dean's List and 392 to the Athletic Director's Honor Roll (3.0).*
88 student-athletes across nine sports made the Spring SEC Academic Honor Roll.The spring honor roll includes the sports of baseball, beach volleyball, golf, softball, tennis and track and field.
A school-record 100 Gamecocks were named to the Fall SEC Academic Honor Roll for the five eligible sports (cross county, football, men's soccer, women's soccer, volleyball).
66 Gamecocks were named to the Winter SEC Academic Honor Roll this year, marking the sixth year in a row that 65 or more were honored by the conference. The winter honor roll includes Gamecock student-athletes from men and women's basketball, equestrian, and men and women's swimming and diving.
3 Gamecocks earned SEC Scholar-Athlete of the Year honors for their sport – Aliyah Abrams (Jr., Outdoor Track & Field), Lois Kaye Go (Jr., Women's Golf), Madison Sellman (Jr., Equestrian).
The Equestrian team led the department with 1,773 total service hours for an average of 40.3 hours per student-athlete. Women's swimming and diving ranked second (1,349 hours/35.8 hours per student-athlete).
Senior diver Marissa Roth led the Gamecocks with 277 hours of community service, while sophomore distance runner Brooke Wilson from track & field was second with 238 hours.
*Note -The Athletics Director's honor roll is calculated each semester and awarded to each student that earns a 3.0 or better.  The SEC Academic Honor Roll is an average for the year and can only be given to students who earn a letter.