Dr. Zoe Foster Plays Integral Role in South Carolina's COVID-19 Protocols
The COVID-19 pandemic has created many challenges for intercollegiate athletics.  When the decision was made to have student-athletes, coaches, and staff return to prepare for competition this summer, South Carolina Athletics was determined to do everything possible to protect them all.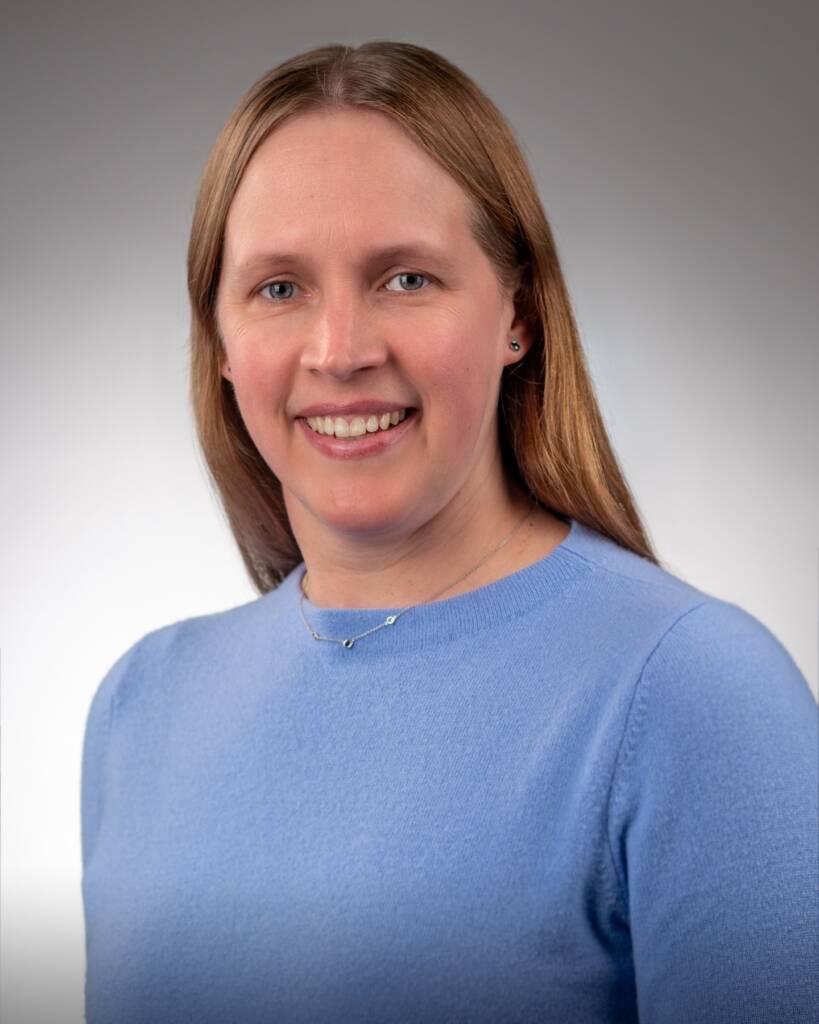 Dr. Zoe Foster
"In terms of how our athletics department has responded, I think people have really risen to the challenge and have done an amazing job," said Dr. Zoe Foster, one of South Carolina's team physicians and Associate Medical Director.  She is also the Program Director for the Primary Care Sports Medicine Fellowship at the USC School of Medicine-Columbia and Prisma Health. "If we were talking back in August, I would have found it hard to imagine that we would be at this point in our football season."
"I am proud of how the University and our athletics department have worked to keep our student-athletes healthy and safe in the midst of COVID-19," said Athletics Director Ray Tanner. "Dr. Foster has been instrumental in developing our plans.  She has embraced the responsibility and helped us when we needed it most.  We realize that we still have a long way to go with this virus, but it is reassuring to have her at the forefront of our efforts in this monumental challenge."
Thankfully, during much of October and November, few student-athletes have been positive for COVID or have been close contacts of someone with COVID.  Additionally there have been zero hospitalizations due to COVID-19 for the student-athletes.
"That's a testament to the hard work that our student-athletes have put in in terms of masking and social distancing and really trying to follow the guidelines," Foster said. "It also shows the hard work that our coaching staff has done in doing all those things in supporting their student-athletes to do that. 
"It's absolutely a testament to the hours that our athletic training staff has put in because we've really asked so much more of them. They already put in a lot of hours in terms of taking care of our student-athletes under normal conditions. Now, we're asking them to coordinate COVID testing, keep track of results, and know about quarantine and isolation dates as well as how the people are doing while they're in quarantine."
"The University of South Carolina has been a national leader in its response to COVID."
– Judy Van Horn, Deputy Athletics Director
"The University of South Carolina has been a national leader in its response to COVID," said Deputy Athletics Director Judy Van Horn. "Likewise, the Athletics Department quickly mobilized to develop a COVID action plan to protect student-athletes, coaches and staff.  The plan involved protocols for testing, PPE, physical distancing quarantine and isolation, managing new cases, student-athlete return to play protocols, staff and/or equipment needs and sanitization.  It was a Herculean effort that involved many people.  Dr. Foster and (Associate Athletics Director for Sports Medicine) John Kasik have been two key contributors throughout the process.  Dr. Foster's leadership and expertise have been crucial to our ability to be thorough, anticipate issues and quickly respond to situations that arise along with the continually updated SEC, NCAA and CDC guidance."
The athletic training staff and nutrition staff are also responsible for checking in with anyone in quarantine or isolation to make sure they are getting what they need. Isolation is for those who tested positive or is having symptoms of COVID-19 and the CDC recommends individuals to be isolated for 10 days. Quarantine is for those who had close contact with somebody that has tested positive for COVID and creates the possibility of them having a positive test result and allows them to be monitored for 14 days.
"It can be hard to be quarantined or isolated, but that's what has helped keep our infection rates low," Foster said. "
In addition to the Athletics Department's medical staff and the University's Health Services,
South Carolina's response
has been a coordinated effort, which also involved Nephron Pharmaceuticals and Prisma Health for rapid testing, as well as researchers for the University's College of Pharmacy who developed the Saliva Assay Free Expedited test.
While many components have come together to make this a success, there were challenges in pulling it all together.  
"Nobody's ever lived through this sort of thing before," Foster said.  "So, in terms of challenges and obstacles, this is a new thing for the medical community and certainly a new thing for our country because the last big one was a hundred years ago. One of the big challenges was trying to make decisions when there's not a lot of information, trying to get experts involved to give their opinion on what's going to happen, and then trying to stay on top of the latest information as it comes out. The spit testing (S.A.F.E. saliva test) from the College of Pharmacy has been such a blessing for us.
Knowing that one infected person can create a snowball effect in terms of spreading the virus among the athletics community, Foster said hard work and personal responsibility have been a big reason for South Carolina's success in avoiding a large scale spread within Athletics. 
"There has been excellent communication from the athletic training staff to their teams," Foster said. "Our surveillance testing program, which is something that was put into place by the SEC so that we all have a level playing field with our sister institutions, is also helping us stay on track. We need to know if people are asymptomatically positive for the virus so we can isolate that person and hopefully keep the rest of their team safe. It's a lot of moving parts to make it happen.
"Our student-athletes are well aware that in order to have a season, this is what needs to happen. To their credit, here we are! Hopefully, we can keep moving forward and have a full basketball season in the winter and then move on to our spring sports. Each sport brings different challenges, and we're constantly learning, changing, and adapting to make our processes better and to try to keep our student-athletes safer."