Drive Underway to Name Athletics Village Courtyard for Harold White
Harold White touched the lives of a lot of South Carolina student-athletes for a long time. Although the former football assistant coach and administrator passed away in 2019, he will still have a presence around the Athletics Village. A fundraising campaign is currently underway to name the area outside of the Dodie Anderson Academic Enrichment Center as the Harold White Athletics Village Courtyard.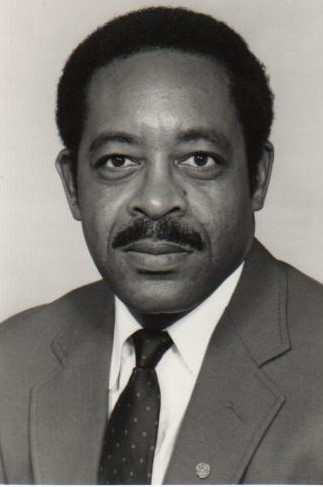 "I can't describe it because Harold had so much love and dedication to the University, especially the student-athletes," said Lilly Mozella Hodges White, Harold's widow. "He would be so happy. It all started back in the 1970s, and he always had a real dedication and love for the students. I think it was reciprocal. When he died, they showed up for his funeral from far and wide. It brought joy to my heart."
"Former Gamecock student-athletes who have become successful owe a debt of gratitude to Harold for the mentorship and positive direction he provided them," said Athletics Director Ray Tanner.
"So far, we are more than halfway to our goal of $100,000 for this project," said Charles Waddell, Special Assistant to the Athletics Director.  "We are hopeful that we can reach our goal in order to have the recognition of Harold done for the start of the 2021-22 academic year."
All money raised for the project is 100 percent tax deductible and will be used to support academic services for Gamecock Athletics as well as the degree completion program. 
"He spent so much time on that campus, communicating and connecting with students, and so much of it was outside of his office," said White's grandson Andrew Richardson, who is also a 2014 South Carolina graduate of the University. "So, to have a space that student-athletes, administrators, coaches use to connect and get to know each other, is something that he would take great pride in. As a kid, I spent so much time running around that campus, so to know there's a spot where other kids can hang out and enjoy that's named after him, it's means a lot to us."
"If it wasn't for him, a lot of us players wouldn't have made it."
– George Rogers

White became South Carolina's first African-American coach when he was hired by former head football coach Paul Dietzel as a graduate assistant in 1971 at the age of 31. He served as the head of academic support for Gamecock student-athletes from 1973-1989 and then returned to that position in 1993. At the time of his retirement in 2007, he was the Senior Associate Athletics Director for Academic Support and Student Services. Throughout all that time, he was affectionately known as "Coach."
"Harold was a pioneer as well as a mentor and father-type figure to many Gamecock student-athletes, across all sports," Waddell said. "His impact on USC Athletics is tremendous.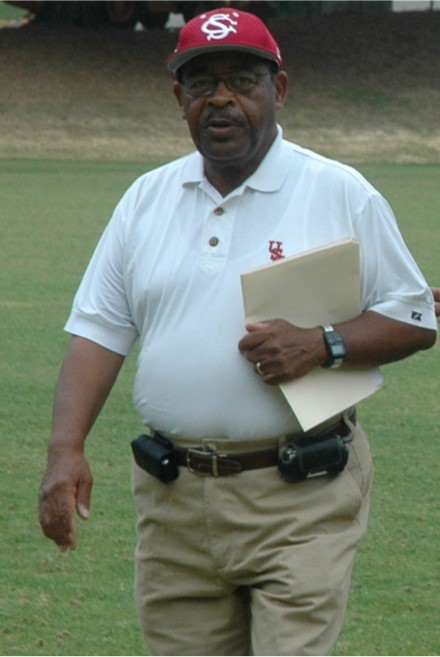 "We want our student-athletes to understand what we stand for in our department.  This recognition will allow every student-athlete who walks into the Dodie to know where the roots of our student-athlete development started."
White was recognized as a pioneer of integration during the Gamecock Athletics 50th anniversary of desegregation in November 2013, "Embracing Change.  Fulfilling the Dream."  At that time, White said, "The joy of my career with the University of South Carolina Athletics Department was that I had the opportunity to help so many youngsters – black, white and whatever color it may be."
"The reason I graduated.  The reason I would recommend every young person go to college" said former South Carolina and NFL wide receiver Sterling Sharpe (1983, 1985-1987)
"He was not just a coach for football but a coach for life," said former South Carolina and NFL defensive lineman Langston Moore (1999-2002)
"If it wasn't for him, a lot of us players wouldn't have made it," added 1980 Heisman Trophy Winner George Rogers (1977-1980). "A bunch of us. He was our heart."
In 1993, White was awarded the prestigious Lan Hewlett Award by the National Association of Academic Advisors for Athletics. He also served as South Carolina's NCAA compliance officer for two years after heading up the academic office. He had also served in the role as director of Carolina's Wellness Program for 11 years from 1988-99.
White has been recognized within the football program for many years as the "Harold White GPA Award" is presented annually to team members recognized for academic achievement.
He continues to be remembered in different ways on campus. South Carolina's Diversity and Inclusion Committee recently implemented the Harold White Leadership Academy, which is a three-part leadership program that includes a postgraduate internship program, mentorship program for current athletics department staff, and community engagement.
A native of Columbia, White received his bachelor's degree in physical education from South Carolina State College in 1963. He graduated from C.A. Johnson High School in Columbia and was inducted into the Richland County School District One Hall of Fame in 2015.
For more information or to contribute to the campaign, click here.