Women's Tennis Signee Crosses Over In-State Rivalry
Allie Gretkowski had a change of heart. Growing up a fan of South Carolina's rival in the Upstate and having two older brothers who went to school there, Gretkowski changed her stripes and the No. 1 women's tennis recruit in the state chose to take her talents to the University of South Carolina, where she will enroll in January.
"South Carolina was not at the top of my list at the start of my recruiting process, but a lot of that mentality was from growing up as a loyal Clemson Tiger fan," Gretkowski said. "It was kind of difficult looking at the school at first, but I really fell in love right when I stepped foot on campus. The amazing facilities, amenities, and most importantly, the people. The team is one of kind. The energy they give off in match settings is something I've never seen before.
"Coach (Kevin) Epley was very personable during the recruiting process as well as (assistant) coach Ty (Schaub). They would text me after matches saying, 'congrats' or 'great job.' They always made me feel like they were watching my progression very closely, and they really cared."
Overall, Gretkowski is rated as the No. 12 prospect in the nation and was named the South Carolina USTA Player of the Year in 2017. Born in Burlington, Vermont, she moved to South Carolina when she was two and currently lives in Mount Pleasant.  Gretkowski started playing tennis at the age of six and has been hooked ever since.
"Every win and loss is on you," Gretkowski said. "I enjoy the individual part of it. It all comes down to you."
"We've already added some garnet and black to the wardrobe in the family."
That being said, Gretkowski looks forward to being part of a team and playing in that format for collegiate tennis.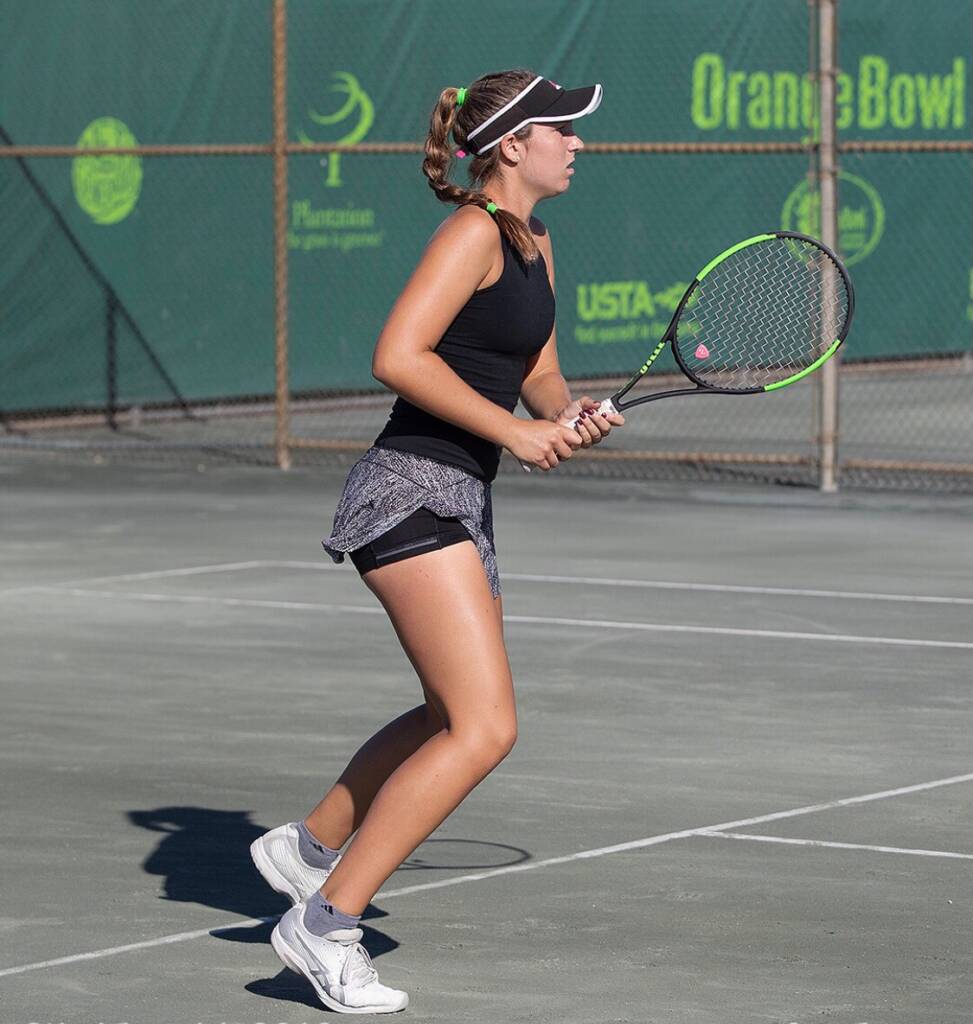 "I played some team events in juniors. I think it's incredible. I love that you have to win a number of matches to win as a team. That's inspiring to always compete when you're on the court because you never know when you can turn around the match and end up clinching for your team. That would be such a special feeling."
After finishing her high school work in December, Gretkowski will be on campus in January to begin her college career early.
"I think the biggest advantage is that I get to start a new chapter early," Gretkowski said.  "I'm ready to get under Coach Epley's coaching because he's incredible! What is going to be hard for me is that I'll be going right into the season, which is very long and brutal on the body, but I'm excited.
"Just being around the team and the girls is what I'm looking forward to. Having all those girls support you, and that you're trying to reach the same goal is something that excites me."
Already highly talented, Gretkowski is looking forward to improving her game in South Carolina's nationally renowned tennis program.
"I believe that my backhand from pretty much anywhere on the court is a threat to my opponent as well as my anticipation of where to be on the court," Gretkowski said. "I'm aggressive on the doubles court. My forehand is a work in progress, but it's definitely gotten better in the last year or so. It can definitely improve in college."
Off the court, Gretkowski says she has a shopping addiction, and since she'll need to add some more garnet and black to her wardrobe, maybe that's not a bad thing right now.
"We've already added some garnet and black to the wardrobe in the family," Gretkowski said. "Christmas might get a little interesting when my brothers get home."