INSIDE THE PROGRAM
South Carolina Women's Tennis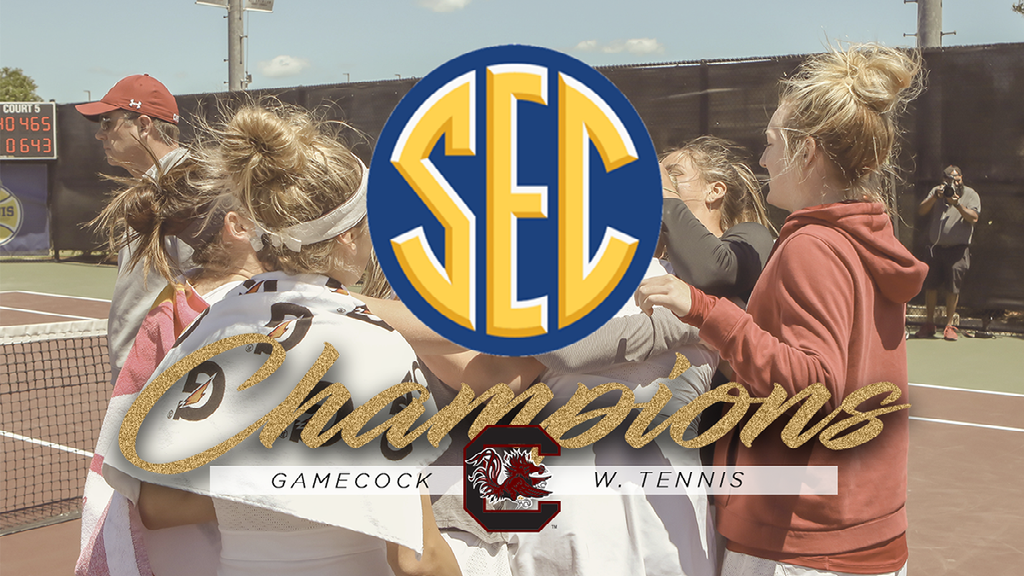 In 2019, the Gamecocks took down No. 1-ranked Georgia for the first SEC Tournament title in program history. South Carolina became one of just four teams to ever win an SEC Championship
2019 set a program-best ranking at No. 3

South Carolina spent 12-consecutive weeks in the top-10

Finished the 2018-19 season ranked No. 5, the highest final ranking in program history
Carolina won 13-straight matches from March 22 – May 11, 2019 for the program's longest win streak
Went undefeated in the SEC during March 2018 for the first time since the 1979-80 season, winning 10 straight
Carolina has 27-consecutive NCAA Tournament appearances

In 2019, the Gamecocks advanced to the Elite 8
SUCCESS SPEAKS FOR ITSELF
PLAYER DEVELOPMENT
Head Coach Kevin Epley, the 2019 ITA National Coach of the Year and SEC Coach of the Year, has a combined nine years of WTA tour coaching experience. He has worked with many top-ten players as a personal traveling coach and an assistant to both the Olympic and the United States Fed Cup teams. Those players include Venus and Serena Williams and Monica Seles. He has also traveled with both world No. 1 Lindsay Davenport and World No. 8 Patty Schnyder.
Assistant Coach Axel Damiens joined the staff in July of 2022. In his most recent appointment, Damiens spent a semester as the assistant coach of the Penn women's tennis team in spring of 2022. He helped the team to a 15-9 performance during this season, including a 5-2 record in the Ivy League where the Quakers completed a four-match winning streak during conference play.
Previously, he has served as a graduate assistant at Florida State. While there, he helped coach the highest UTR-ranked player in college tennis and brought in a top-ranked recruiting class. Multiple student-athletes he worked with also played in the Davis Cup.
Kevin's passion has always been player development. In 2012, he saw an opportunity to apply his professional experience to the collegiate model when he chose to come to the University of South Carolina as the head coach. With 6 of the top-30 teams, the SEC is one of the toughest conferences in the nation and the state of South Carolina has many ITF professional tournaments where his players can compete throughout the year. Kevin and his staff worked tirelessly to develop the games of each individual player within a comprehensive program, which includes:
specific emphasis on game-style and weapon development

strength training, as well as movement and agility analysis is performed in house by the Exercise Science department, which is ranked No. 1 in the nation and No. 3 in the world

cardio training monitored by First Beat Cardio Software and subsequent daily analysis by a professional cardio consultant

mental skills and confidence development

competitive individual scheduling, which includes a mix of both collegiate and professional competition

professional nutrition analysis
Our idea is to not only develop the player's game, but to do so as quickly as possible. This is the mission at South Carolina.
The driving force behind South Carolina Tennis' success is its culture. We rely on passion and perseverance over time to achieve our goals. Our GRIT Culture is based on growth, resiliency, intensity and toughness.
Growth
Coaches encourage players to focus on the long-term process of developing, rather than short-term results. Through Player Development Plans and strategic scheduling, players have the opportunity to develop specific areas of interest during practice and compete within a framework that best suits improvement.
Resiliency
We recruit athletes who have a strong will to succeed. We then build resiliency by teaching them to stay the course no matter how challenging the journey becomes.
Intensity
We encourage student-athletes to assume an engaged mindset in order to be high-achieving individuals. This energy comes from collective passion and drive to get better every day, remaining laser-focused on becoming a champion on and off the court.
Toughness
We inspire players to love challenges and embrace difficult moments. When confronted with a tough situation they face it head-on and emerge more confident than before.
THE PROFESSIONAL EXPERIENCE
The state of South Carolina is home to many ITF Futures events, which we incorporate into our collegiate schedule to gain the professional experience that our players seek.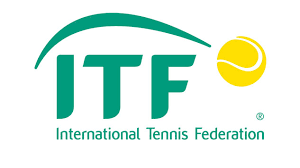 Hilton Head 15K
Charleston 25K
Florence 25K
Sumter 25K
Charleston 80K
At South Carolina, you'll have access to some of the top facilities in the state. The Carolina Tennis Center is an outdoor complex opened in 2012 and features 12 full-sized courts with lights and individual scoreboards on each court, along with a central scoreboard located at the end of the courts. Other notable features include video cameras to record matches so student athletes can review film with coaches, large team rooms, locker rooms, a stringing room, a sports medicine athletic training room and more.
You'll also train in the brand new Carolina Indoor Tennis Center, the only one of its kind in the Midlands. This state-of-the-art facility features six courts designed to look and play just like the outdoor courts. Custom lighting matches those used by the USTA at its indoor facility in Lake Nona, Fla., and is designed to provide the best indoor playing experience possible. 
Each court has its own scoreboard in addition to a main scoreboard that tracks all courts. Each team has its own locker room and a shared players' lounge, complete with a kitchenette. There is also a sports medicine athletic training room on site and mezzanine seating to accommodate fans during matches. 
The University of South Carolina is one of 32 public universities to earn the Carnegie Foundation's top-tier designations in research activity and community engagement. According to national publications like Kiplinger's Inc. and U.S. News and World Report, our programs stack up against the best in the nation and around the world.
All of our student-athletes have access to academic support at the award-winning Dodie Anderson Academic Enrichment Center located in the heart of the Athletics Village. Our team consistently performs at the top of the athletic's department with a team GPA above a 3.5. In 2019-20, all nine members of the team earned the ITA Scholar-Athlete award for having at least a 3.5 GPA for the academic year.