Final Push Underway for New Indoor Tennis Center
The Gamecock Tennis community has played a big role in providing funding for the new Carolina Indoor Tennis Center, and there are still opportunities to make a difference in completing the project by donating now. Former student-athletes, alumni, as well as other supporters of tennis at the University and in the community have been selflessly stepping up in trying to raise the final $500,000 to complete the project, which will be the only competitive indoor tennis facility in the Midlands.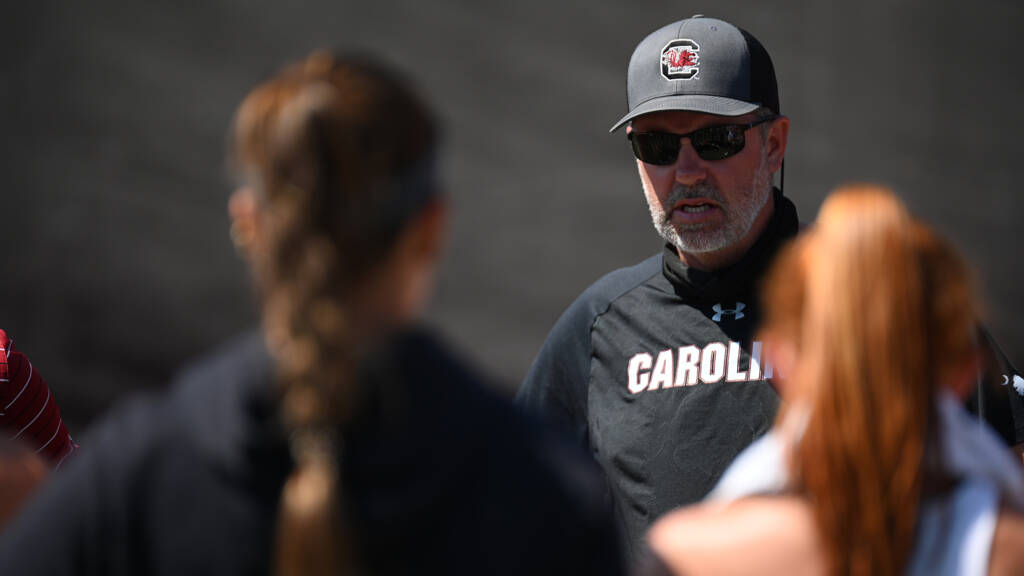 Kevin Epley
"This project is going to change the landscape of not only Gamecock Tennis, but tennis in the Midlands and throughout the State," said South Carolina women's coach Kevin Epley. "Our programs have been nationally competitive and having this new indoor facility shows immense support for our quest to win championships, puts us on par with our peers and is already making a difference in recruiting."
"The indoor really demonstrates amazing support from our administration, which pushed for our programs to not only make this a reality, but to get it done fast," said head men's tennis coach Josh Goffi. "With the indoor, we will be able to stand toe-to-toe with any program in the country when it comes to facilities, which is another step toward making sure elite tennis players see our program as a top destination."
For those interested in being a part of helping push the project over the finish line for any level of giving, click here or call Jesse Kasser, Director of Athletics Development at 803.777.5451.
"This project has drawn a really impressive response from the tennis community. We've developed a program to recognize a wide array of donors to the project, including a program for donors to enjoy the facility themselves," said Steve Eigenbrot, executive associate athletics director for development. "Founding Donors have made a huge difference in moving this project forward and accordingly, they'll have the chance to purchase a membership for regular personal use of the facility."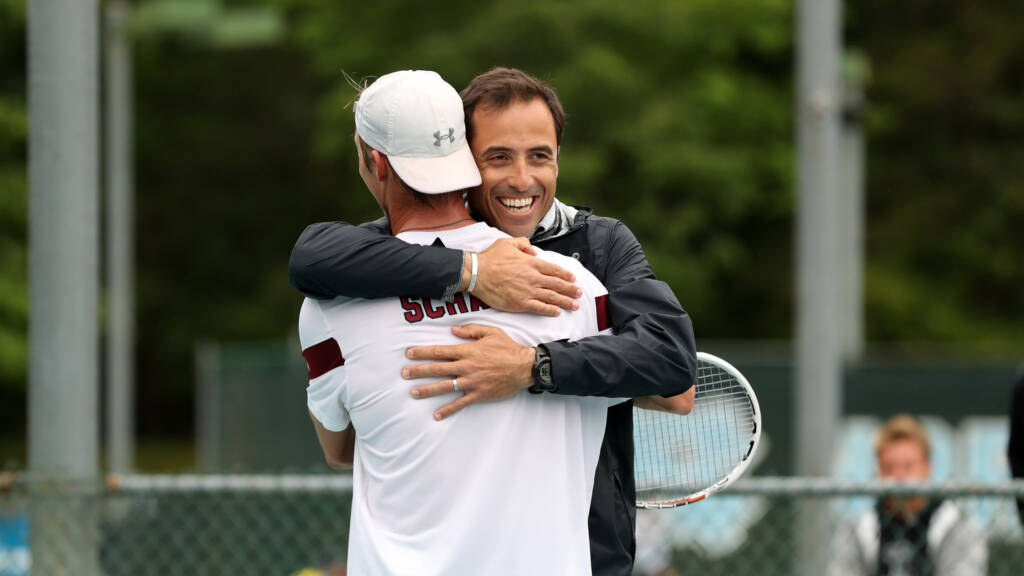 Josh Goffi
The Gamecocks needed an indoor facility for training and to play matches year-round in inclement or "famously hot" weather. The new facility is just over 55,000 square feet with six competition courts, and will be outfitted with scoreboards, locker rooms, public restrooms, athletics training space for medical treatment of student-athletes as well as other needs for the teams and officials. The teams had previously had four courts in what used to be a multi-purpose facility shared by several of the Athletics programs, but that was converted to the state-of-the-art Carolina Track & Field Indoor Complex in 2019.
While the Gamecocks will enjoy priority access to the facility for practice, matches and camps, it will also be made available to others on a limited basis, including partnering with USTA South Carolina to hold clinics that provide opportunities to underrepresented groups to experience tennis.
The indoor courts will mirror the quality and look of the outdoor courts at the Carolina Tennis Center with garnet courts surrounded in gray and will also have custom lighting designed for the best possible playing experience.
There will be seating for 250 fans at the mezzanine level with a plan to add more court-level seating later.
The facility will be ready for play when the Gamecock Tennis teams return in the fall. If you're interested in donating toward the completion of the facility, click here.