Student-Athletes Prepare for Life After College with Networking Event
South Carolina student-athletes took advantage of an opportunity to prepare themselves for life after athletics recently. Nearly 90 student-athletes had the opportunity to meet one-on-one with representatives from more than 40 businesses as part of Gamecock CEO's networking night at The Zone inside Williams-Brice Stadium on Monday, February 21.
"Our Gamecock Networking Night is part of our continuing effort to support the student-athletes' career development and preparation for life after graduation," said Assistant Director of Student-Athlete Development Natasha Robinson. "This event allowed companies and organizations the opportunity to speak directly with our student-athletes whose major or career interests align with their professional work.  It gave our student athletes the ability to network and build strong connections with industry leaders."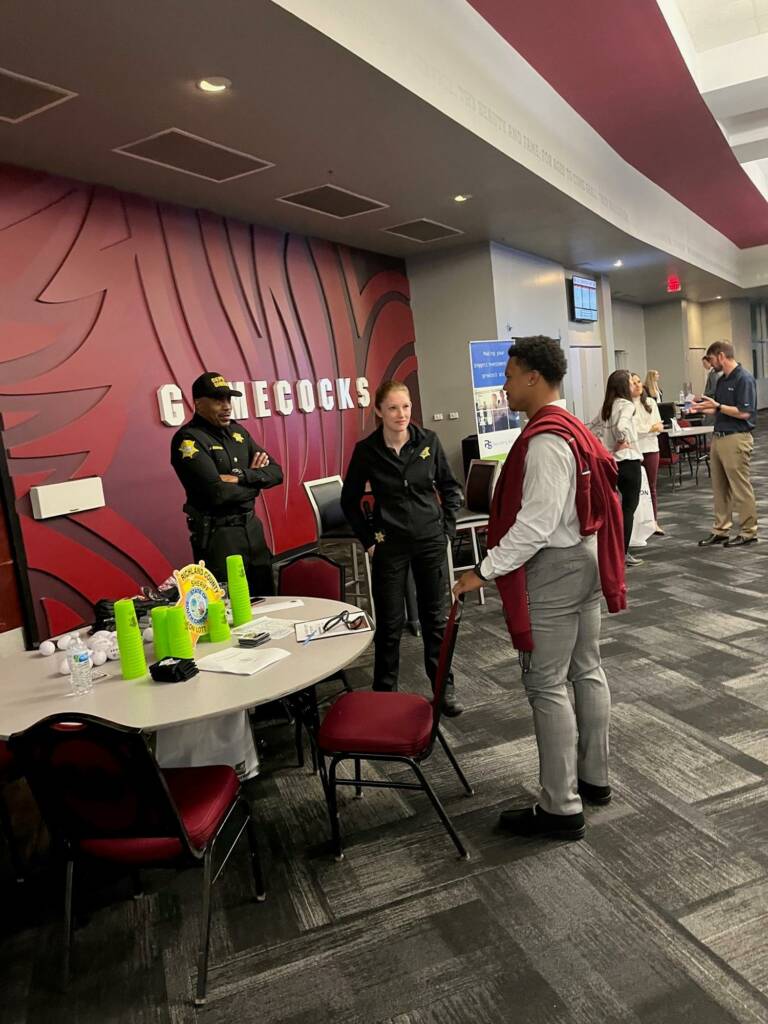 "I thought networking night was undoubtedly beneficial," said junior equestrian Jordan Allen, who is studying public health. "We as student athletes are lucky that Gamecock Athletics not only wants us to succeed in our time here, but as we further our professional careers whether those involve athletics or not. I learned invaluable information regarding LinkedIn, potential internships, further improved on my interview skills, and made what I hope to be long lasting connections with professionals locally as well as nationally working at top tier companies." 
Gamecock CEO is South Carolina's student-athlete development program and provides the Gamecocks opportunities to engage in professional development and mentorship programing, helping them transition initially to college and then to life after graduation.
The business representatives were diverse as are the majors of the student-athletes, and the event provided opportunities to find out how they got started and what to expect when transitioning to life after sports and college.
"It was a great opportunity for student-athletes to meet with local businesses, whether you want to do a local internship during the summer or if you just want to get connected outside of sports," said Laeticia Amihere, a redshirt junior on the women's basketball team who is studying sports management. "I talked to a local organization that I had talked to before that writes books and it's called Beyond Sports. I wanted to see if I could do some more volunteering with them. It was also great to meet with people from within South Carolina Athletics to see the business side of things.
"I want to eventually work with companies like NBA Care and do philanthropy work within sports, building courts, or hosting camps for underserved communities. That's something I've always had a passion for and hope to continue after I'm done with basketball."
"It was cool to meet people who had started their own business," said Breanna Beal, a junior on the women's basketball team who is majoring in retail and fashion. "It was a good chance to ask them how they got to where they are, whether it was related to my major or not, to see the steps they took or what they overcame to get to where they are."