Softball's Oh Enjoys Opportunity to Chase Her Passion for Fashion
Kelsey Oh isn't afraid to admit she has made some fashion faux pas in her lifetime, but the past is the past. Now the junior pitcher on South Carolina's softball team hopes a recent opportunity to attend the 2020 Fashion Week in New York City with some of the biggest names in fashion will help her find success in the industry when her athletics career is over.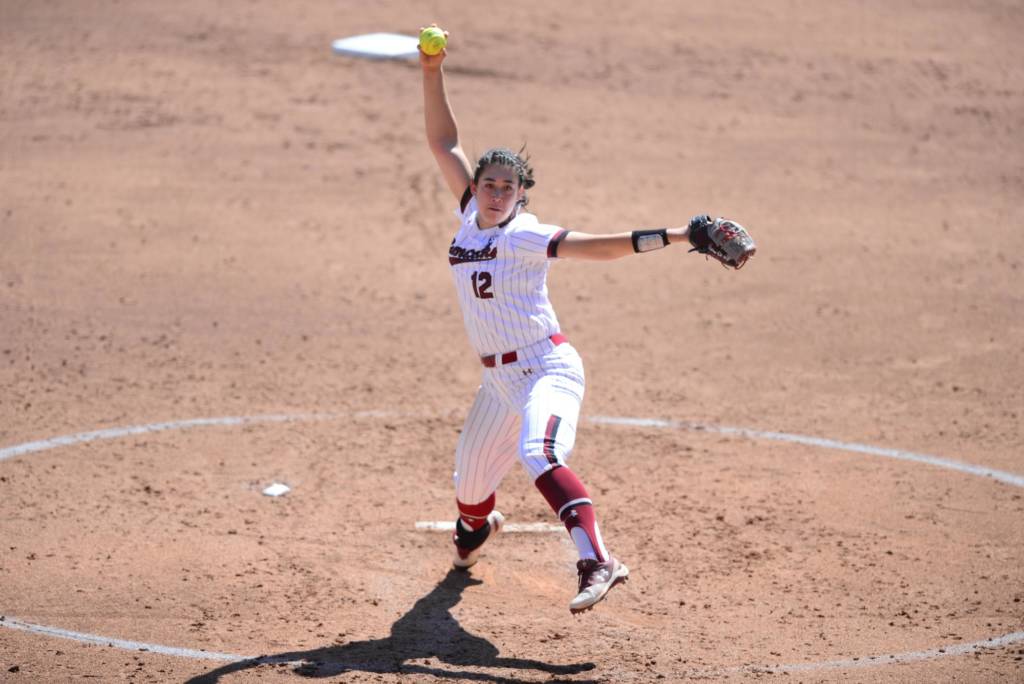 "When I was younger, I rocked a skirt with cropped leggings," Oh said with a laugh and eye roll. "That was a bad one. Oh, and a glitter shirt that said 'brats' or something like that.
"Ever since I was really young, I would think about what clothes went together and what didn't go together. I always used to try to wear different things to middle school and cool headbands. I just really loved different things, and it was awesome to see what other people liked. What I like about fashion is the creativity. It's ever changing. You're always wearing clothes, so it impacts everyone's life in different ways."
Oh and recent South Carolina equestrian alumna Hanna Powers were among 21 students from a dozen universities around the country who went to the "Big Apple" earlier this month as the fashion world converged on New York City for the Spring 2020 Fashion Week. She recently took part in South Carolina's Beyond Sports Professional Development and Summer Internship Program, for which she interned with Granger Owings Clothiers in Columbia. Director of Student-Athlete Development Megan Stoltzfus presented the opportunity to go to New York, and the New Jersey native jumped at the chance. 
"New York Fashion Week is something I've always wanted to attend because I lived so close to New York City, and I love fashion," Oh said. "Meeting the other students from all the universities was awesome because we had a chance to talk about our futures and what we love in the fashion industry.
"What I really want to do is work for a marketing company or work for a branch in a fashion company in their marketing sector. What I'd love to do is trend forecasting, which mixes marketing and statistics. It's where you look at trends from the past and what might come up again; sort of predicting the future and then implementing that through marketing."
"I think this trip helped narrow down what I really want to do when I get older."
– Kelsey  Oh
The unique educational experience was a collaboration between Collegiate Licensing Company (CLC) and IMG's fashion events division designed to support innovation and the development of future leaders in the fashion industry.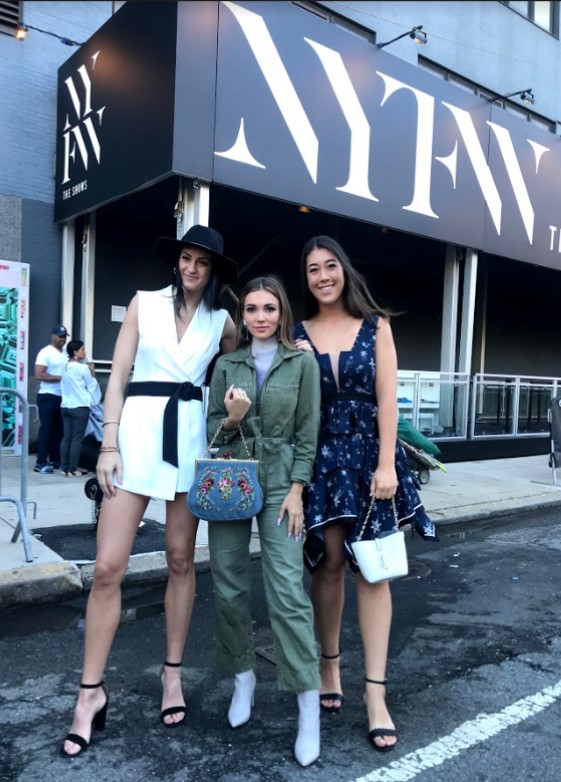 "We had the opportunity to visit Kyle Cavan, which is an upscale jewelry company, and it was a very interactive Q & A opportunity with the panel they had," Oh said. "We also met with Jane Rogan, who is involved with (online fashion outlet) Storr, and we also met with Woody Hines, who started Hillflint, which is a company that sells upscale college sweaters.
"It was really awesome to hear how they all started their companies because two of them that we spoke to were founders. It was great to hear about their drive and motivation. One of the designers from Kyle Cavan, Kyle Garcia, was a former student-athlete, so it was interesting to see how other student-athletes aided her in starting her own business. I made some really good contacts, so I'll be following up with them."
The students enjoyed a behind-the-scenes look at the fashion industry by attending runway shows, panel discussions and networking opportunities with industry leaders, as well as job shadowing with other industry professionals.
"One of the best parts of the trip was the fashion shows," Oh said. "When you go to a fashion show, everyone there loves fashion, and there is so much energy. I felt like I was part of something big in seeing how much time, money, and effort the designers put into it."
When not in the pitching circle, Oh enjoys talking about fashion with her South Carolina teammates.
"I always ask everyone's input for my fashion, and they ask me about theirs," Oh said. "I love when they give me their opinions, and I love how fashion can bring people together. You can bounce ideas off each other, and everyone can have a different view."
With that in mind, Oh loves the uniforms and other apparel provided by Under Armour for South Carolina's student-athletes, and she likes getting creative with ideas for additional on the field looks.
 
"Under Armour does some really cool things right now," Oh said. "I love our uniforms. I'm so into our classics. We have these really cool script 'Gamecocks' uniforms. I think it would be really cool if we could also do them in all white and then do a silver and black outline, but still white inside. That might be really clean and cool."
Now recovered from her admitted childhood fashion fails, she wouldn't be adding glitter to any of the jersey designs, and the experience in New York has given her a better grasp of her future path.
"I think this trip helped narrow down what I really want to do when I get older," Oh said.  "I knew I wanted to get into fashion, and I used to be a little timid about it. After this trip, seeing how much fun it is, and meeting people, I know this is exactly what I want to do. I want to attend more fashion shows, travel, and relive that energy and experience all over again!"