Life as a student-athlete prepped alumna for competitive work environment
Whether it was on the court or in her professional life in finance, former South Carolina tennis standout Jennifer Radman (1998-2002) was never one to just sit back and wait for something to happen. Now working in Toronto as Head of Investments & Senior Portfolio Manager for Caldwell Investment Management Ltd., Radman encourages young graduates to follow her lead and communicate directly with potential employers when looking for work.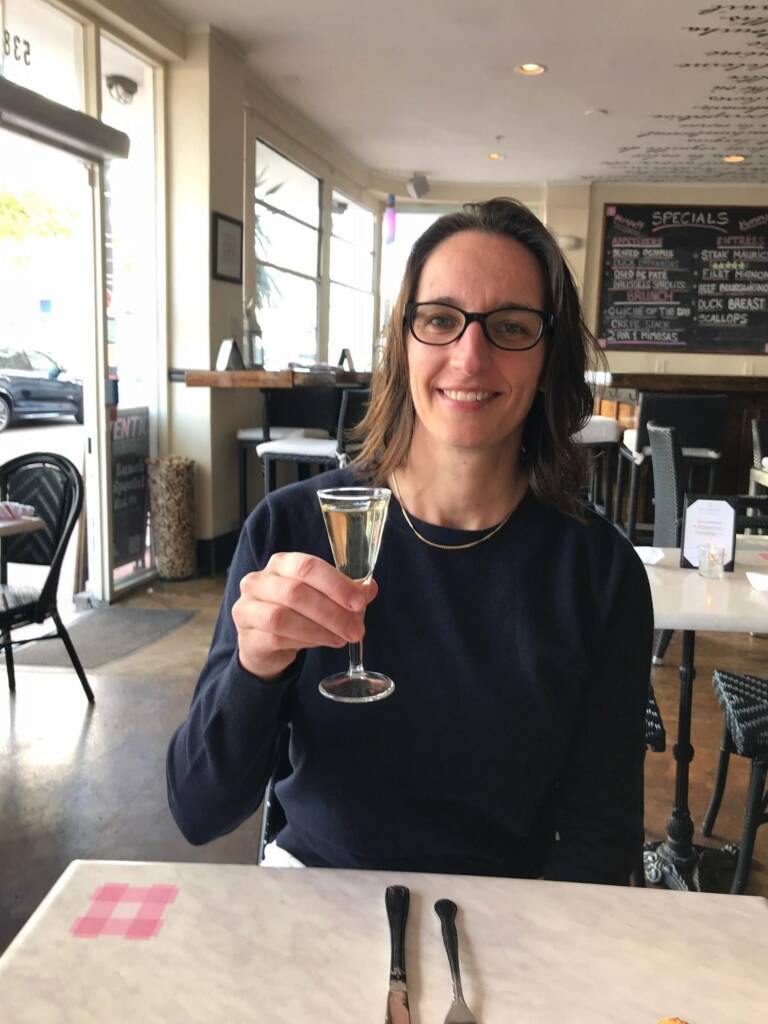 "My advice would be to pick up the phone because nobody picks up the phone anymore," Radman said. "LinkedIn is great, and email is great, but if I have a kid who picks up the phone and introduces themselves and tells me this is what I've done and this is what I want to do, and asks for 15 minutes to talk, I don't know of many people who would say no to that. I think that shows very good initiative and differentiates yourself from other people. It shows effort and that's almost all of the battle when you're first starting out.
"From my own experience, I credit a lot of that to South Carolina and the athletic program I was in. We had a small fan club that would regularly come to our tennis matches, and one of the fellows told me that this tennis experience would be huge in my career. Having that discipline, time management and all those things that go into being a high-performance student-athlete can certainly translate into the business world."
Originally from Stoney Creek in Ontario, Canada, she helped lead the Gamecocks to the NCAA Tournament in each of her four seasons and played in the top half of the lineup most of her career in singles and doubles. She earned Team MVP honors following her freshman season and earned Second Team All-SEC honors in doubles as a junior. Radman graduated in 2002 with a degree in finance, and it didn't take long for her to make an impact in her chosen field as she worked her way up the corporate ladder.
"I got introduced to a CFA (Chartered Financial Analyst) program, and I moved back to Toronto where I started sending resumes out to all the financial firms there," Radman said. "It was a bit of a different recruiting process for me because I went to a U.S. school, and most of the people in the industry here are recruited from Canadian schools. I didn't necessarily have any family or anyone I knew in the industry, so it was just a matter of looking at a registration book of all the firms operating in Canada and going one by one, sending resumes out.
"That's how I got a meeting with my current boss. I've been there ever since. I started as a research analyst and started managing a portion of a fund. I later took over a full fund. Then I took over several strategies, and now I'm Head of Investments there."
"It's not what you can do for somebody today, but it's building and figuring things out, and getting better that is more valuable to employers than anything."
Radman said what she enjoys most about her current role is that it allows for endless learning.
"The stock market is dynamic," Radman said. "There is always something new to learn. Finances in savings and retirement are a very important part of a lot of people's lives. Being in a position to help people reach their financial goals so that they can get whatever they want out of life is incredibly rewarding."
Radman has become well-respected in the finance industry and has done a lot of TV work for different financial networks.
"We have to find ways to compete against folks who have greater resources than we do, so media is one of those ways," Radman said. "I was trained to go on TV and represent the firm and talk about what we're doing. The main one is BNN Bloomberg in Canada. The main show is a one-hour call in show where people call to ask about stocks, and I provide some commentary on that and then just in general, how we are seeing the market. That experience was very much out of my comfort zone at first. The things I find most rewarding are when I pull myself out of my comfort zone. You're not going to get better if you don't try.
"That's another piece of advice I would offer. There is a lot of pressure on this generation to be perfect. You certainly don't have to be that. It's not what you can do for somebody today, but it's building and figuring things out, and getting better that is more valuable to employers than anything."
Among her best memories of her playing days as South Carolina are simply enjoying the travel time with her teammates. Radman doesn't play much tennis anymore, but she has taken up golf.
"It's much more fun to get better at something than to get worse," Radman said. "I'm never going to be as good at tennis as I was when I played for the Gamecocks, so I've hung up my racket!"