Michael Laitarovsky's Route to Swim Team is Different Than Most
Michael Laitarovsky's route to the South Carolina swim team is different than most. The 22-year-old freshman from Natanya, Israel, represented his country at the Olympic games last summer, and he originally had no intention of going to college. Now, he and the Gamecocks are glad he did!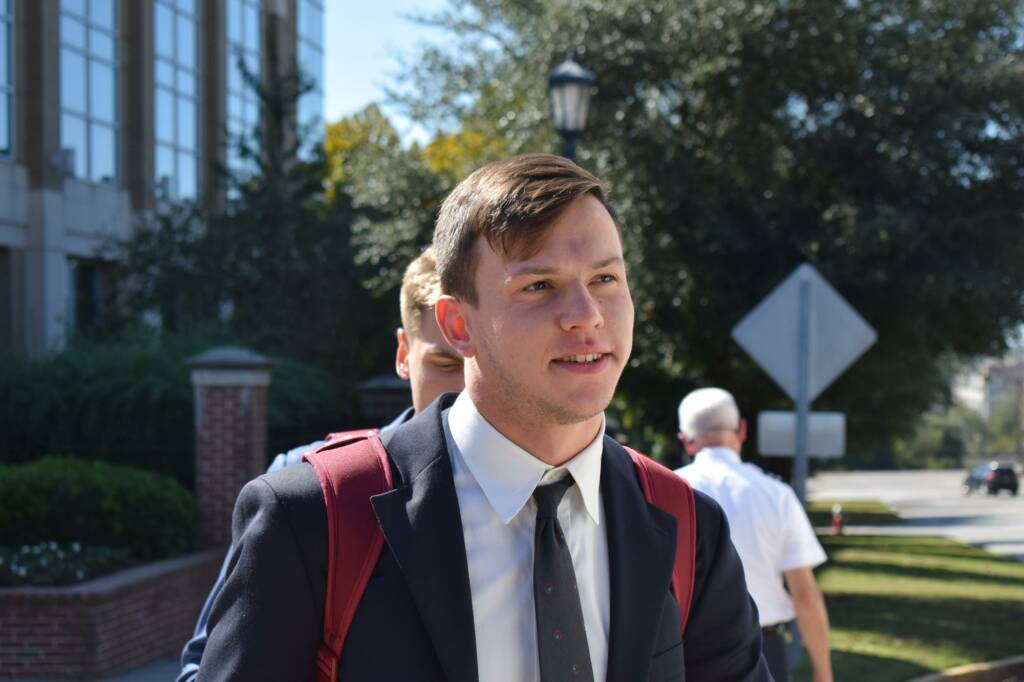 "I didn't really want to go to college at first," said Laitarovsky, who is studying computer science. "I was with the Israeli National Team, and we traveled with the team which was called Team Elite, and we were preparing for the Olympics before COVID.  We went to a meet in Greensboro, N.C., and saw a lot of college coaches including one of South Carolina's (former) coaches. I knew (Israeli native and former Gamecock All-American) Itay Goldfaden (2016-2020) swam there, so I thought I would like to talk to him. I talked to the coach and decided to come to the school for a recruiting trip and I had fun here. Everybody told me to look at more schools, but I felt maybe I should do that (South Carolina). I said, this is the right place to try. I thought it would be like home because there were other free Israelis there who could speak my language and knew my culture.  
"I know I'll get better. They (coaches) will help me to be a better man inside and outside of the pool. I know they will help me in my dream to go to a second Olympics. It's a new journey for me."
Laitarovsky committed to South Carolina, but there was a delay in getting to campus due to the COVID-pandemic.
"Then the pandemic happened so I took another year in Israel," Laitarovsky said.  "I kept speaking with the coach. I used the year to train harder and make the Olympic team, and I did it!"
Laitarovsky was proud to represent his country at the Tokyo Olympics last summer, although the event had a lot more restrictions due to health and safety protocols for athletes and spectators.
"It wasn't like every Olympic games because our national team had only a few people that were experienced with the Olympics," Laitarovsky said. "We didn't have crowds and all of that. It still was loud. It was a different feeling. 
"I didn't do so good at the Olympics, but it's still not the end.  I felt like I could prove myself more. I felt a big honor to be there and represent my country. I felt good to stand under my flag."
"I felt like it would be a new beginning for my journey and my life. Now I'm feeling pretty positive."
While the coaching staff at South Carolina changed since the start of the pandemic and his original commitment, Laitarovsky and the new coaching staff, led by head coach Jeff Poppell, were still a good fit.
"The coaching staff changed, and I still felt positive about it," Laitarovsky said. "I felt like it would be a new beginning for my journey and my life. Now I'm feeling pretty positive. I like the coaches and it's pretty fun. Great things are on the way!"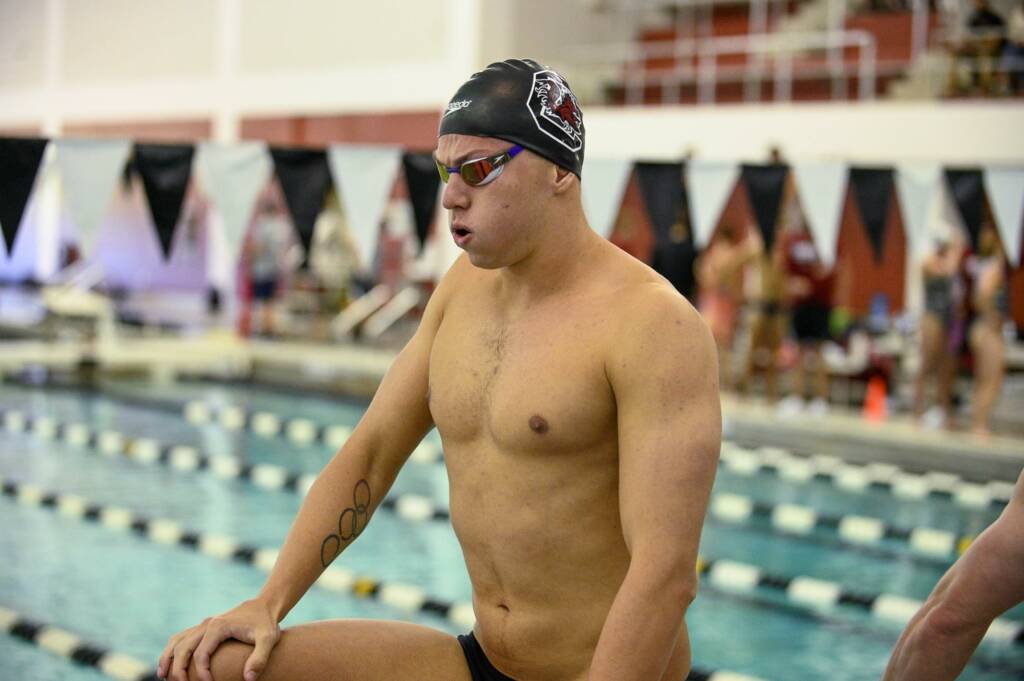 Laitarovsky made an impact as a rookie this fall, setting a new school record in the 100 backstroke at the Tennessee Invitational with a time of 46.71, and he was named SEC Freshman of the week in the beginning of November.
Still, things weren't always easy, but Laitarovsky always remained positive and thankful for the opportunity.
"When I came here it was very hard for me because a lot of things were different," Laitarovsky said. "All my friends were back in Israel. I have met friends here, but it was hard because of the different culture. I also have had difficulty because I came in as a 22-year-old freshman. The age difference is a lot. Back in Israel, I had to do army service after my graduation from high school, so it was hard for me to study again after four years and then do the swimming as well.
"Also, in my first week here, I got COVID. I tried to look at it as a good thing. I was in a new place and my body had to make a new beginning." 
Although he competed in the Olympics, Laitarovsky still had to adjust college competitions. 
"It was very different," Laitarovsky said. "The one-day meets are very different, and you have to compete in four or five events in two or four hours. That was very different for me and very hard for me. I was used to a few days where I could relax and recover from one jump in the water." 
Laitarovsky is adjusting to the different formats, cultures, and being away from family, but he's taking it all in stride.
"No doubt, my family is what I miss the most," Laitarovsky said. "I'm not only talking about my biological family. It's my friends and my coach. Everybody that is close to me is my family. 
"The football games here were very fun! We don't have that in Israel. The beach is so different, too. I've also liked the zoo. That was a lot different in a good way! There is a lot to explore."