Fred Zeigler Goes from Walk-On to Legend
Fred Zeigler (1967-69) started his college football career at South Carolina as a walk-on. He became an all-conference flanker for the Gamecocks. Now he's an SEC Legend.
Zeigler is part of the 2019 SEC Football Legends class and will be honored at events surrounding the SEC Football Championship Game in Atlanta.
"I was very surprised to get the telephone call from (Athletics Director) Ray Tanner," Zeigler said. "It was a real honor.
"I'm from the little town of Reevesville, S.C., in Dorchester County. We had a blinking light there and maybe a couple hundred people at the time."
After walking on to the program and playing for the freshman team in 1965, Zeigler was redshirted the following year and his career took off soon after that.  
"I decided to walk on because I enjoyed sports," Zeigler said. "In the small town I was in, I was always the smallest guy, the youngest guy, and the last guy picked for any team. I decided to give it a try, and it just worked out for me.
"We were in transition at the time from Coach Marvin Bass to Coach (Paul) Dietzel, and we had lost of bunch of players. I had been on the freshman team, and we were running plays against the varsity when I broke my arm. I went home, and (assistant) coach (Lou) Holtz, contacted me because I think they really needed some bodies. I gave it another go after that and redshirted. The following year I was able to start and did so for three years."
"We had some success. It was a real team effort."
Zeigler led the team in receptions in each of the next three seasons, earning first-team All-ACC honors in both 1968 and '69, while leading South Carolina to the 1969 ACC title and a berth in the Peach Bowl. He finished his career as South Carolina's all-time leader in receptions and receiving yards. He was named to the state's and University's Athletics Halls of Fame in 1994 and 1995, respectively, and was later ranked among the Top 50 players in Gamecock history by The State newspaper in 2015. With all the accolades, Zeigler is humble.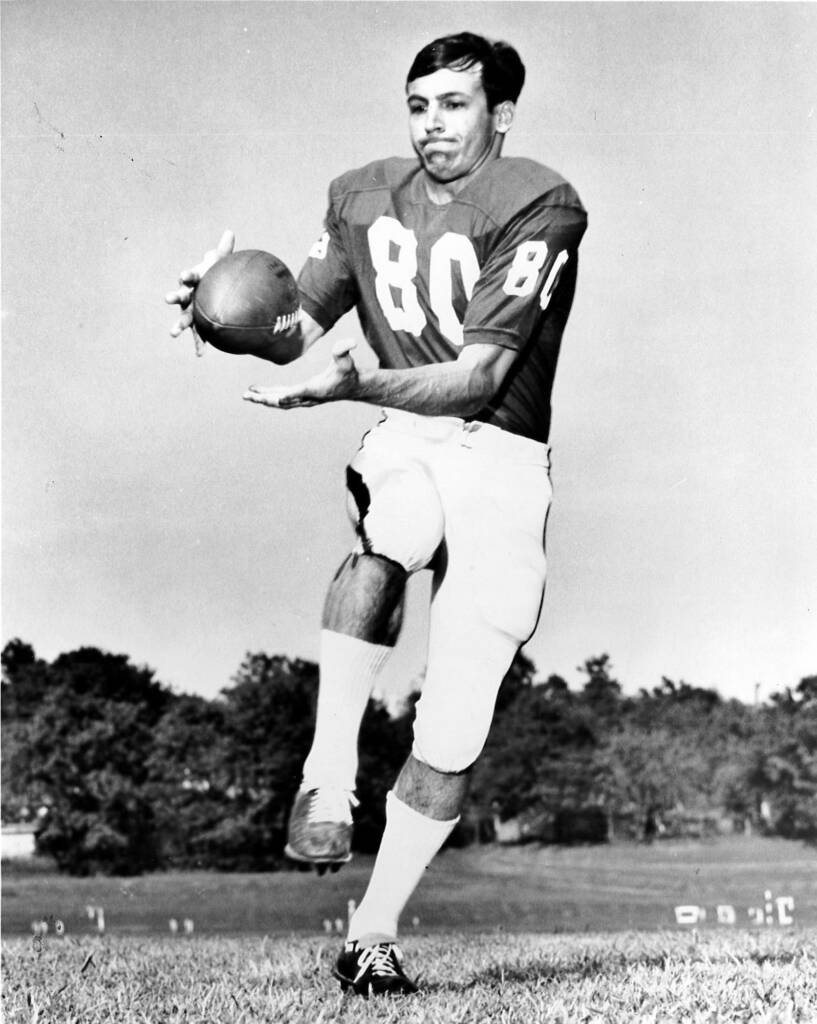 "We had a great group of guys," Zeigler said. "We stuck together. I was fortunate to have a really good quarterback in Tommy Suggs. We had a run/pass offense. Warren Muir was our running back, and he was really good. A close friend of mine, Dave DeCamilla, was an offensive tackle. We had a good team and the offense gelled together, so we had some success. It was a real team effort. I was very fortunate. It would be better to name our offensive team as a 'group legend' rather than just anything I did.
"Tommy and I together were able to read defenses. He had a sense for which way I would break."
While he grew up in a small town, he had bigger plans after football. Zeigler earned a bachelor's degree in 1970 and graduated from University of South Carolina School of Law in 1974 before embarking on a successful career as an attorney.
"I was a lawyer working in Columbia for a number of years, and then I retired and moved to New York City," Zeigler said. "I like independent movies, theater, and baseball; not necessarily in that order. I went to both Yankees and Mets games. I always loved baseball, but I didn't have the talent to play it at South Carolina. 
"I just always wanted to live in New York after traveling there enough times. I thought I'd like it, and sure enough, I did! New York City is Disneyland for adults. There's so much to do. There's obviously a lot of theater, independent movie houses, museums, and a lot of activity. I enjoyed it even though I'm originally from a real rural area."
Zeigler has recently moved back to Columbia and has enjoyed reconnecting with a lot of old friends.
"We just had our 50th anniversary of our (1969 ACC Championship) team," Zeigler said. "It was such a great time! They're the reason I received this (SEC Legend) honor. It was a great to see the guys who played such a big role in anything I did."
The class will be honored at the 2019 SEC Football "Weekend of Champions" December 6-7 in Atlanta, Ga, highlighted by the annual SEC Legends Dinner on Friday, December 6 at the Hyatt Regency in Atlanta.  The group will also be recognized prior to the SEC Football Championship Game, which will be held at the new Mercedes-Benz Stadium on Saturday, December 7.
"I'm just looking forward to the experience," Zeigler said. "I'm not sure about me being a legend. I'm looking forward to mingling with the other athletes that will be there as well. It should be a great experience."