Depth with Ground Game is a Strength for the Gamecocks
It's no secret that to have success on the gridiron, you have to be able to run the football when you want to. On paper, South Carolina appears to have that area covered, and some of the student-athletes think they may have the best running back room in the country.
"We have a 1,000-yard rusher in (Jr.) Kevin Harris," said South Carolina head coach Shane Beamer. "What he did last season was impressive on a team that didn't have a lot of success from a win-loss-standpoint.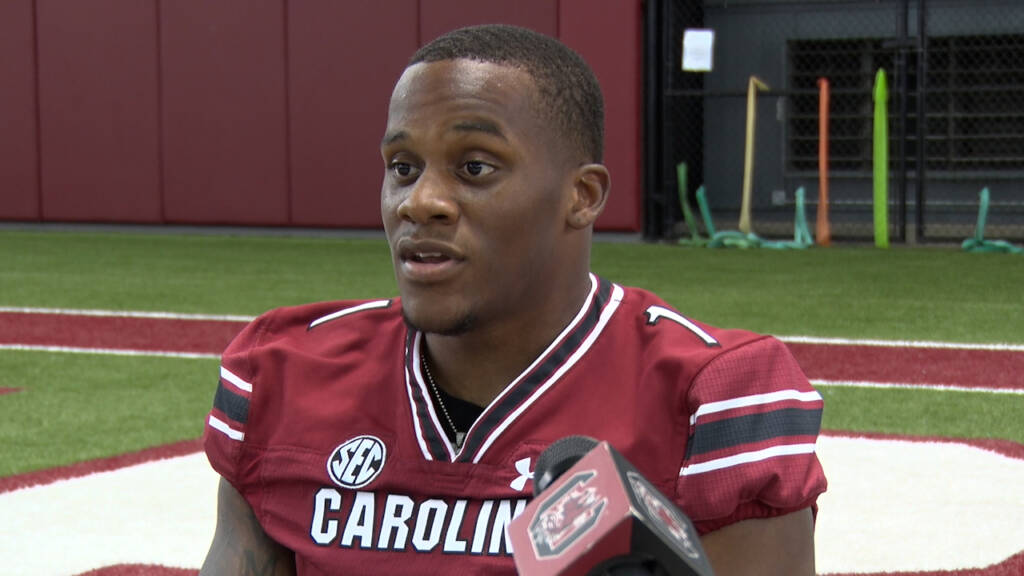 MarShawn Lloyd
"We have a really talented guy in (R.Fr.) MarShawn Lloyd coming back off of injury (ACL). We saw what (R.Sr.) ZaQuandre White was able to do in the spring game. We have depth at the running back position, and we feel confident that we will be able to run the ball.
"They're all going to play."
Harris led the SEC with 1,138 yards on the ground last year at a clip of 6.2 yards per carry and 15 TDs.  As he works his way back from a minor back procedure, Harris would like to pick up where he left off.
"I've always had confidence, but the year I had last year gives me even more," Harris said. "I'm really excited about this year.
"I want to be more efficient in the running game, and I want to do more in the passing game. I can block better, too."
"I'm definitely OK with sharing the load. It's the SEC. You have to have multiple backs."
– MarShawn Lloyd
Lloyd's injury last year knocked him out before the season started, after a stellar high school career for which he was named to the Under Armour All-American Bowl and was listed as the fourth-best running back in the country by Rivals.com. Now healthy, he feels like he is ready for his opportunity to show what he can do.
"I feel like right now I'm where I was before I got hurt," Lloyd said. "Mentally, it is a struggle coming from an ACL injury, but as far as now, I'm running like I ran before, the cuts are the same, explosiveness is the same, so I feel like I'm going pretty good.
"I'd say my running style is electric. I'm able to get through defenders, run past them, run around them, and run through them when I have to. I want to get better in ball handling and reading the linemen better."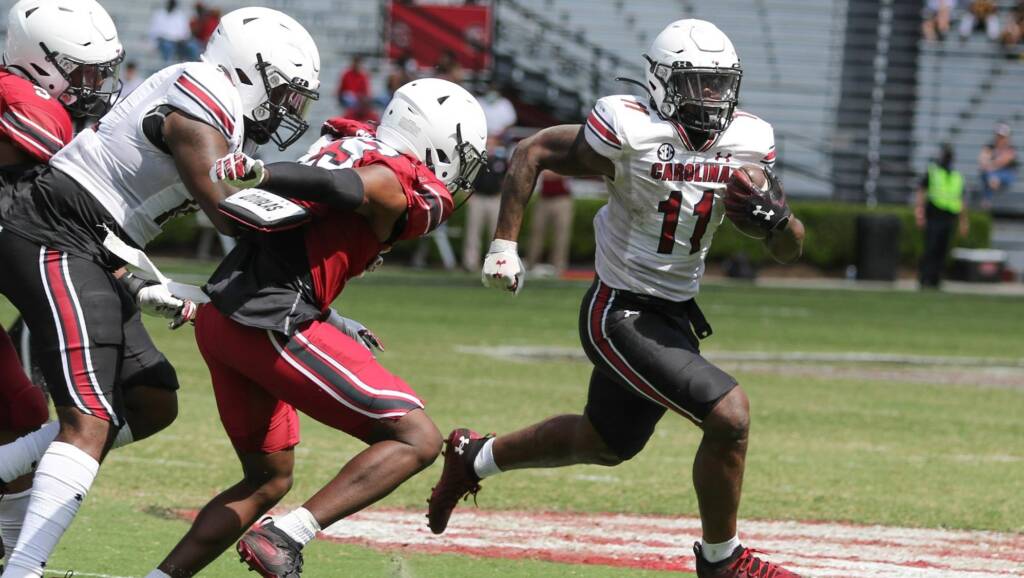 ZaQuandre White
With Harris and Lloyd not 100-percent during the spring, former junior college All-American ZaQuandre White was South Carolina's top running back in spring practice. There are also several other younger backs who could make an impact as well, including freshman JuJu McDowell.
"I plan on impacting the team as much as possible," McDowell said. "Wherever they want to use me, I'm willing to work and try my best to make as many plays as possible. Honestly, I feel like we have the best running back room in the country.
"The reason I've been able to have the opportunity is because of the guys that surround me. They pick me up when I fall. It's been a blessing to have those guys around and show me the ropes."
"It's amazing having a guy like JuJu," Lloyd said. "He's young, but he's pushing everyone. He makes plays. He plays bigger than he what is. He pushes every single one of us, every day. JuJu is the most explosive back that we've got at South Carolina."
McDowell was equal in his praise for his teammate.
"All I have to say is get your eyes and your popcorn ready." McDowell said.
Regardless of who is handed the ball on Saturdays, there is no doubt that all of these running backs are not only competing with each other, but also supporting each other. 
"We all compete in practice, and whichever one of us is in the game, I think we're going to be pretty good there," said Harris. "It's OK if I get less carries."
"I'm definitely OK with sharing the load," Lloyd said.  "It's the SEC. You have to have multiple backs. We're going to have a good rotation, and we're all going to contribute. I'm excited to get out there to show the fans what the South Carolina running backs room and what this South Carolina team can do. I can't wait. I 've been waiting for this since I came here as a recruit. To see everything for the first time is a dream come true. I have a lot to prove to myself."
"This is my first time at Williams-Brice, but I feel that we're ready for it," McDowell said. "The amount of work that we put in daily in the running back room is going to show up."