100 Free T-Shirt Giveaway
What: South Carolina Athletics has partnered with local artist Kev Roche for game-specific t-shirt designs for the 2022 season. Each game we will have limited t-shirt drops in Gamecock Village for the exclusive designs. These will not be available at retail. Game 2 will be free, but subsequent games will be paid.
Where: Gamecock Village, Tickets tent
When: Starting at 9:30 am ET
How to Win:
T-Shirts will be given away on a first-come, first serve basis.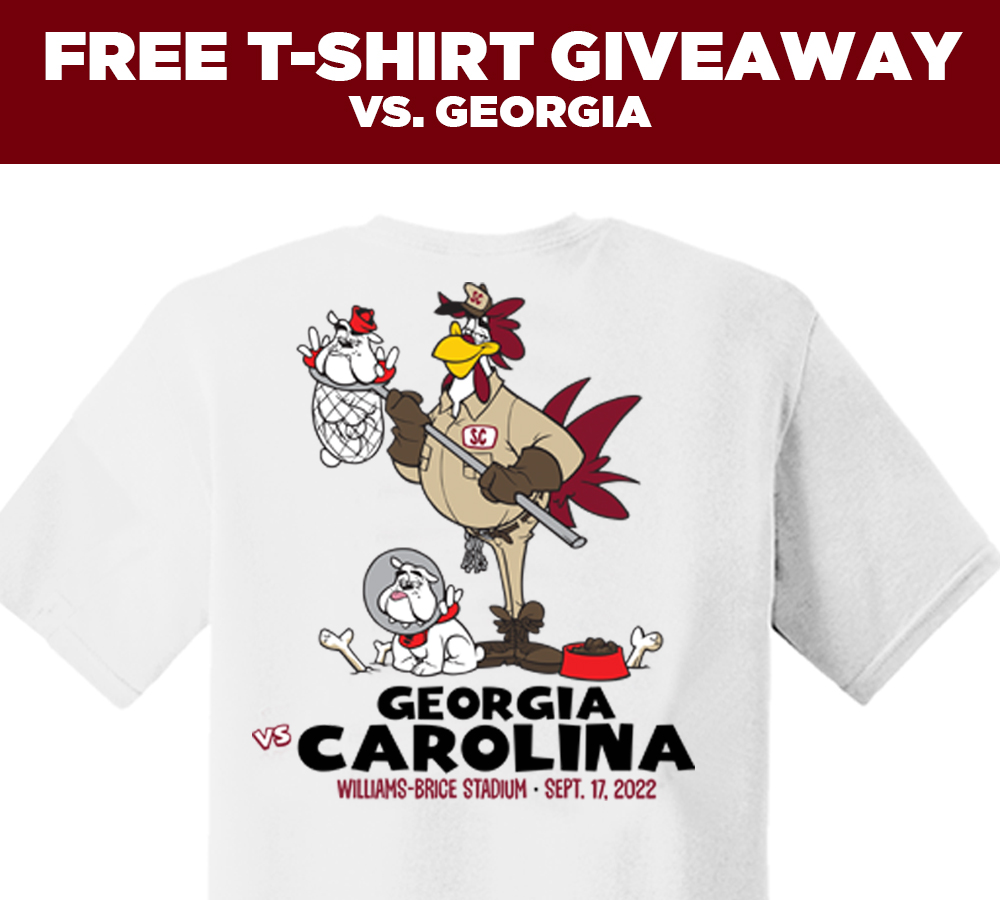 Use the map below to familiarize yourself with all activities on gameday including Gamecock Walk, Gamecock Village, merchandise store, and pap pep rally.
Gameday Timeline