Desire to Challenge Herself Drives Sanderson in Distance Events
Kate Sanderson likes to do things the hard way. South Carolina's freshman distance swimmer from Colorado Springs, Colo., is a fan of demanding workouts and enjoys competing in long distance open water swimming as well.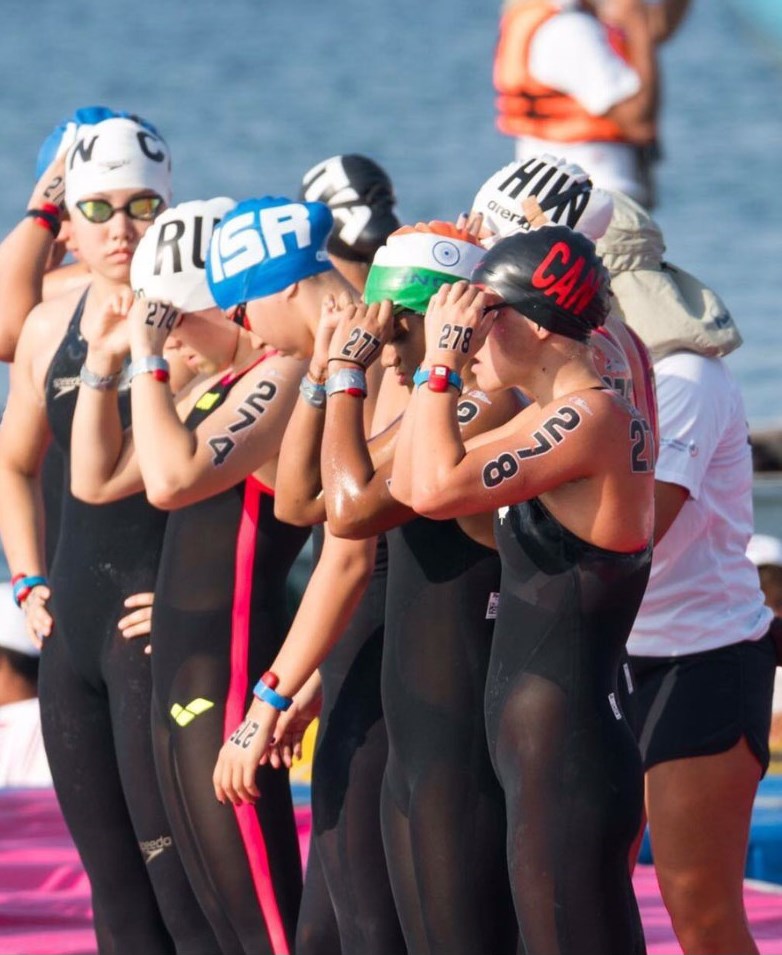 "With open water swimming and with training I've been doing for distance in the pool, I realized that I have to like the pain and find new ways to see how far I can push my body," said Sanderson, who is studying exercise science. "I've become a little obsessed with that. I like it because I want to see how much I can handle. I want to be able to handle anything that coach (McGee) Moody throws at me, so when I get into a race, I know I can handle anything.
"I've tricked myself into thinking that every hard set is a challenge and not something to be afraid of."
Open water competitions aren't for the faint of heart, not only because swimming 10 kilometers requires great stamina, but it's not exactly like swimming at the local club. There are many more athletes competing in a singular event, and unlike pool competitions, there's not a black line to follow below the swimmers, and fellow competitors don't exactly stay in their lanes because there aren't any.
"In pool racing, your race is going to reflect how you train," Sanderson said. "In my mind, you can predict how it will go. In open water, there is a lot of strategy, and I think it's a lot tougher, mentally. There are a lot of things that factor into your race that you cannot control.
"I've always thought doing something that's hard is the better way."
– Kate  Sanderson

"You're dealing with currents and other swimmers going on top of you. There's also feeding. You have to eat during the race because the 10K race lasts for two hours. That's just over six miles. You eat a power bar gel or water mixed with electrolytes, and you really have to do it or else it's can be really hard to finish."
While Sanderson said she doesn't worry about sharks, there are still other things in the water that can be a distraction.
"If there were any sharks in the area, they would cancel the race, but jellyfish can be pain," Sanderson laughed. "They make us swim through jellyfish. I hate that. Thankfully, I haven't been stung, but I've seen them really close!"
Sanderson noted she has had small panic attacks in the water, but not because of any aquatic animals.
"It's usually from getting pushed under by other swimmers, or people grabbing my legs," Sanderson said. "At the start of a recent race I did, we dove off a pontoon, and I had four or five swimmers go right over me. I was under the water for what felt like 15 seconds. I left Israel with quite a few bruises. Things like that are more worrisome than anything else, but I still enjoy it."
Born in Toronto, Sanderson began open water swimming last May and qualified for the Canadian National Team which competed in Israel at the FINA World Junior Championships.
"That experience was really cool because I had the chance to race the best athletes in the world, and I learned a lot about open water swimming and how to intertwine that with my pool swimming so that they benefit each other," Sanderson said. "I hadn't done open water before that. I was approached by the Canadian National Team coach at trials in March because he thought I was good at swimming the mile event. I went to a training camp and learned all about it."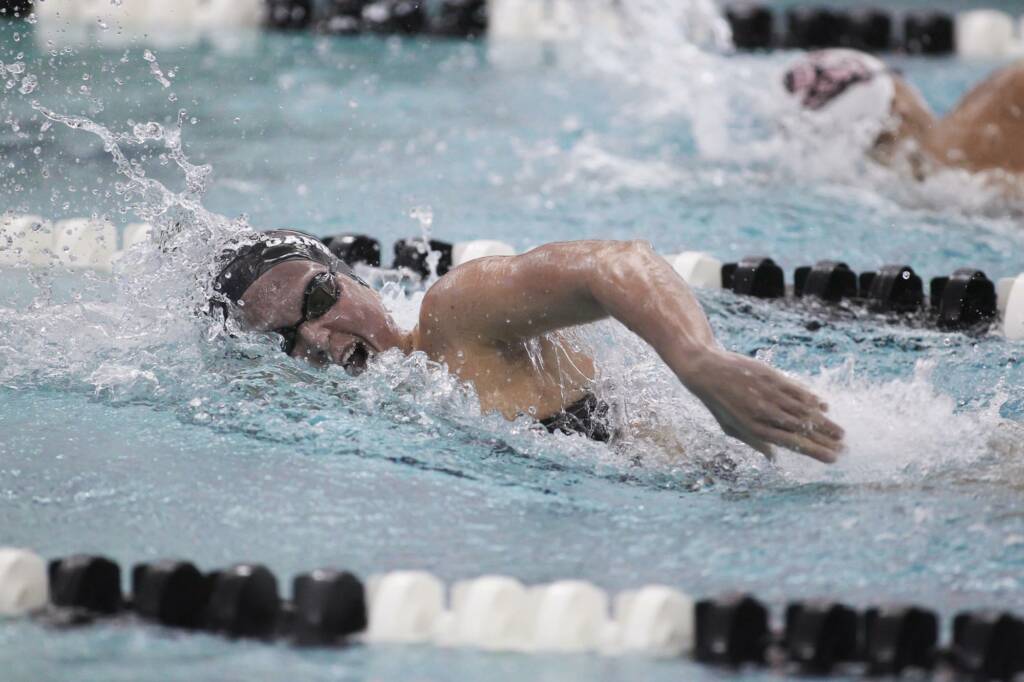 Competing at such a long interval, Sanderson said her mind never wanders.
"If you stay focused on your position, your stroke, or the net buoy, then you are in the race," Sanderson said. "If you drift off mentally, you will drift off physically."
Sanderson has already made an impact in the pool as a freshman for the Gamecocks. She took third place in the 1000-yard freestyle at the fall season opening meet against 11th-ranked North Carolina State, and she won the event a week later in South Carolina's victory over 23rd-ranked Arkansas. She attributes the training environment within the program for helping her adjust to intercollegiate competition.
"I really like the group that I'm training with," Sanderson said. "They really push me. I've been able to watch them and learn how they race and train. When I was looking at schools, I saw the depth of this program, and I thought it would be really good for me.
"I like my event because it's the hardest. I like the training you have to put in for it. I like long aerobic sets. I prefer to do long things rather than short. I've always thought doing something that's hard is the better way."
As she trains for her competitions in the pool for the Gamecocks, Sanderson is also looking forward to open water World Championship trials in the Cayman Islands next spring.